Looking for ways to post on Facebook, LinkedIn, and Twitter at the same time, this article will show you how to post to multiple social media profiles at once and why you should do that in detail.
What are the undeniable benefits of using social media for your business? Let us begin with the most likely answer:
It allows you to connect with your intended audience in a one-on-one relationship. And then convert those target audiences into clients.
According to a recent study on social media trends, the average time spent on social media per day for individuals aged 16 to 64 on any device was 2 hours and 24 minutes globally in 2020.
In 2020, the ordinary user on social media had 8.6 social media accounts, up from 4.8 in 2014.
So, there is no time to lose and no reason to stick with one active social media account; even though you may say that I am a business or running a brand page, I cannot be active all the time.
Yes, you can, and you should be.
Whether you are managing your business accounts or juggling between different client accounts, even the distanced B2B business should consider posting the following platforms:
Facebook; because it is the most common and busiest platform still,
LinkedIn; because it is the most professional way for networking, particularly for B2B settings,
Twitter; because it is still a perfect place to spread the news.
Yet, it can be a bit exhausting to manage multiple accounts each day.
Anyone who shares the same item on Facebook, LinkedIn, and Twitter understands how inconvenient it can be to jump between all three, copying and pasting the same post on each.
Circleboom Publish is a social media scheduling tool that allows you to schedule and automatically post your posts on Facebook, LinkedIn, Twitter, Instagram, Pinterest, and Google My Business.
What can you do with the Circleboom Social Media Publisher tool:
Post on multiple social media times at the same time
Post on different social media platforms at the same time
Schedule your post for a specific date and time
Queue your posts in bulk based on date and time intervals
Design your posts with Canva built-in tool
Find stock photos for your posts with Unsplash's built-in feature
Design, plan, schedule, and manage on the very same single dashboard
Circleboom Publish
Create, design, schedule, publish, and automate posts on Circleboom Publish for multiple accounts at once!
TRY CIRCLEBOOM NOW
Now, let's dive into steps to learn how to post to multiple accounts here.
How to post to Facebook, LinkedIn and Twitter simultaneously:
Step #1: Go to Circleboom Publish first.
Create a Circleboom account if you don't have one.
Step #2: You will see multiple Twitter, Facebook, LinkedIn, Google My Business, and Instagram account options on the first page.
Log in to your Twitter, Facebook, and LinkedIn accounts or pages to continue.
Step #3: You can add new accounts and manage your connected ones here.
It is easy to sync new accounts. And you can go up to 100 accounts in the Enterprise plan.
Step #4: On the main page, click on the big, blue "Create New Post" button.
You can create posts for your multiple social media accounts simultaneously.
Step #5: Decide which social media channels you would like to post to or schedule posts for.
You can choose which LinkedIn and Twitter, and Facebook account you want to post.
💡
Pro Tip 1:
To post to all your LinkedIn profiles, for instance, use the "Select by Social Media Platform" choice. As a result, clicking the LinkedIn icon will select all of your LinkedIn accounts linked to
Circleboom Publish
.
💡
Pro Tip 2: You can also link all of your LinkedIn different social media profiles on LinkedIn, Twitter, and Facebook individually in this dashboard to manage multiple accounts.
You can add 100 social media accounts to the Enterprise subscription plan and group them on your dashboard.
Step #6: Start creating your posts.
It is time to write your post after deciding which accounts to publish.
💡
Pro Tip: You can also design your posts right here via Canva built-in tool, find stock images from Unsplash and color your Facebook, Twitter, and LinkedIn posts with gifs from Giphy based on your preference and needs.
Thanks to the Canva built-in extension on Circleboom, you can find ready-made templates, images, and other kinds of materials and design them for your needs.
Step #7: You can check the post preview for each platform. If everything is OK,  you have three options: Publish it right away, Schedule it for a later point, or Add it to your Queue.
You can also save your post as a draft to continue working on it later.
To schedule your post for a later point, click the blue "Schedule" button. Please choose the date and time you wish your content should be sent to your LinkedIn, Twitter, and Facebook accounts.
How does "Add to My Queue" work?
If you have multiple days of content ready, another option is to queue your posts. So, how do you get your post into the queue?
Step #1: On the homepage of Circleboom Publish, go to the left-hand menu.
There, first select "Settings" and then "Time and Queue Settings".
Step #2: You can set the queue settings for each social media profile.
The basic settings include "Start Time", "End Time", and "Time Interval". Also, you can define the time zone here.
Step #3: If you want more advanced settings, Circleboom gives them, too.
You can design your posting queue daily and hour by hour here. You can add or subtract days and hours to clear your queue.
Then, use the "Add to my Queue" choice while preparing your posts after you've completed the queue settings.
Alternatives to find content and post simultaneously to Facebook, Twitter, and LinkedIn
Circleboom Publish tool is more than just scheduling or auto-posting. There are several tools to find, curate and design content.
Option #1: Curation and Automation of Articles
As you can see from the main menu, options like "Discover Articles" enable you to curate sectoral, business, or blog posts from 200,000 sources across the web in 11 languages.
Step 1: Go to the Circleboom Publish dashboard and use the left-hand menu to navigate.
Select Discover Articles from the drop-down menu.
Step 2: On the "Settings", you can select and manage the interests and languages for articles.
For interests, you can either select your themes from the right-hand interest template or type them into the search box.
Then, click on "Save your Interest."
Step 3: After choosing and saving your subjects, you'll be taken to Circleboom Publish's article curation page.
From this section, you can check the article options and select specific articles.
Step 4: Click "Add to my Queue" after selecting the social media account or accounts to which you want to post.
As you can see, there is a "Select by Group" button. You can use this to connect all of your clients' Facebook, LinkedIn, Twitter accounts in one place and manage them all from one spot!
Step 5: If you have not yet modified your post queue settings, don't worry; it only takes seconds. Click the "Go to Queue Settings" option and click.
On the first dashboard, set your time zone, then queue posts.
With Advanced  Plan, you can selectively choose days to queue.
Option #2: Connect RSS Feeds
This feature allows you to link multiple Twitter, Facebook, LinkedIn, Google My Business, and Instagram accounts all in one place!
RSS can be accessed through your industry's website or other relevant information sources.
Then, enter the URL, the number of updates, and the intervals at which you want to check the feed.
You can also watch our hands-on video guide to find out more:
If you want to create the RSS feed of your website and automatically post articles to your social media accounts on Circleboom Publish, you need to check our detailed guide here: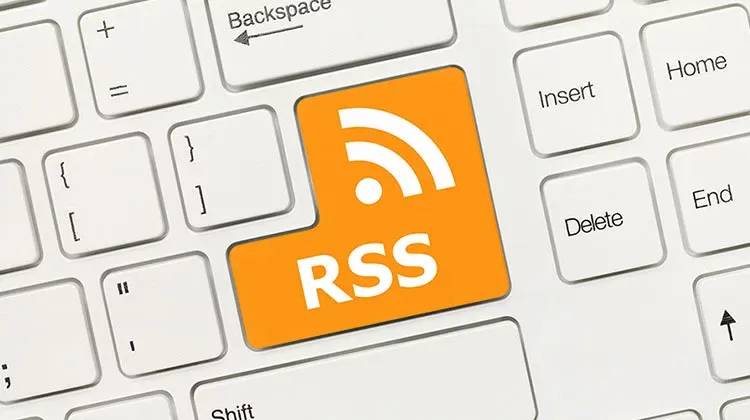 Wrap Up
Circleboom Publish, as you may have guessed, is a multi-account social media management tool with numerous possibilities for finding, curating, and designing content, as well as the pleasure of scheduling posts days in advance.
Publish tool offers features to schedule Twitter, Facebook Page, Facebook Group, and LinkedIn Profile, LinkedIn Page, and Google My Business posts.
Of course, don't overlook the ability to add multiple accounts; compared to the old-fashioned method, you can accomplish a lot more for your social media strategy!
Related
---