With the few steps, we introduce you how you can get the up-to-date Twitter Interest Targeting data is rendered through your friends and followers' habits on Twitter:
01
Go to Circleboom Twitter and log in.
If you don't have a Circleboom account yet? Let's get yours in no time!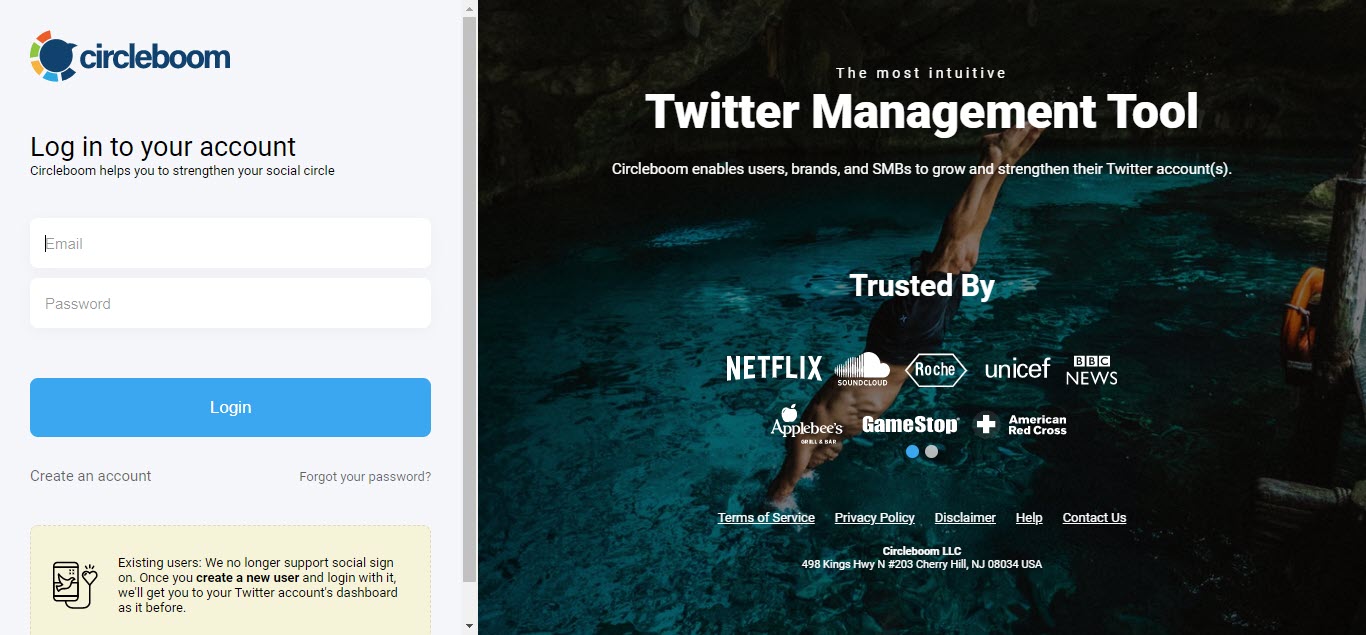 02
To continue, authorize Circleboom and connect your Twitter account to the dashboard.
The process will be complete in a matter of seconds at most!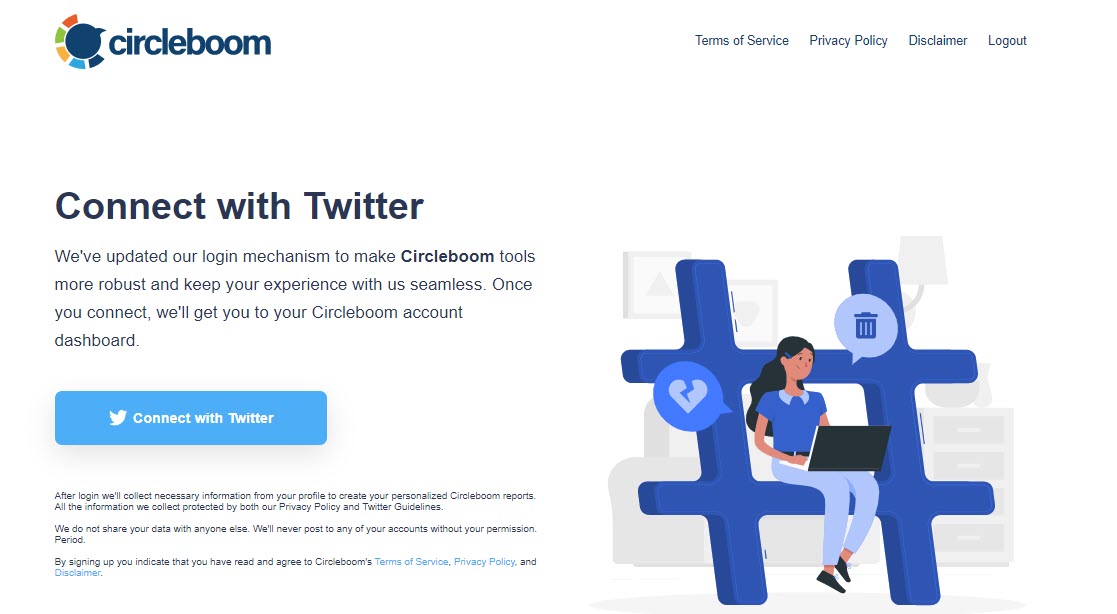 03
When you have entered the Circleboom dashboard, find the left-hand menu.
On the menu, click on "User Analytics" and "Interest Cloud" from the drop menu.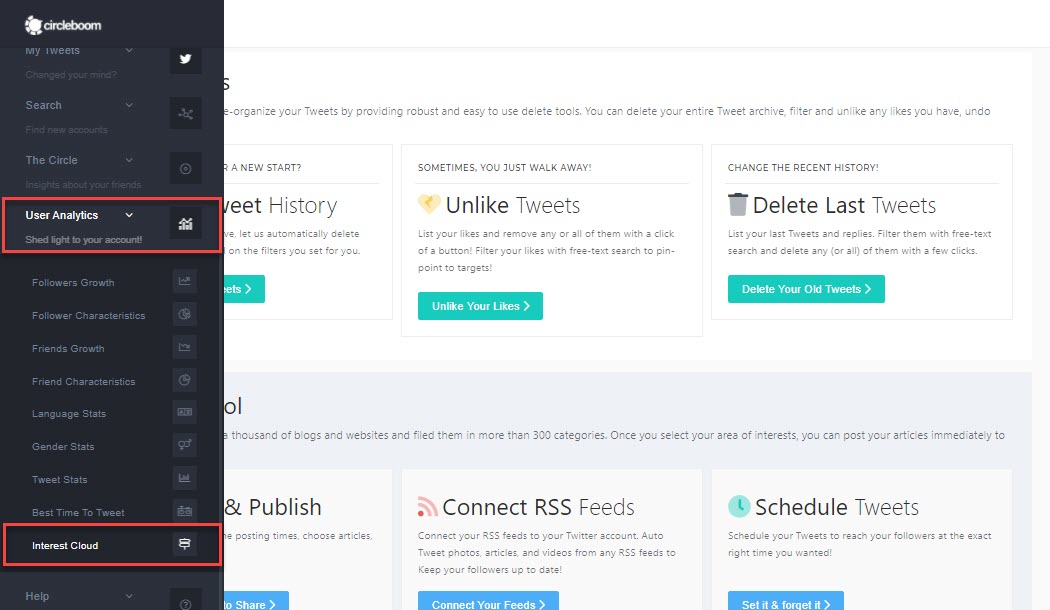 04
The Interest Cloud will prompt within seconds.
Here, you will have both Twitter audience insights graphs for your friends and followers separately.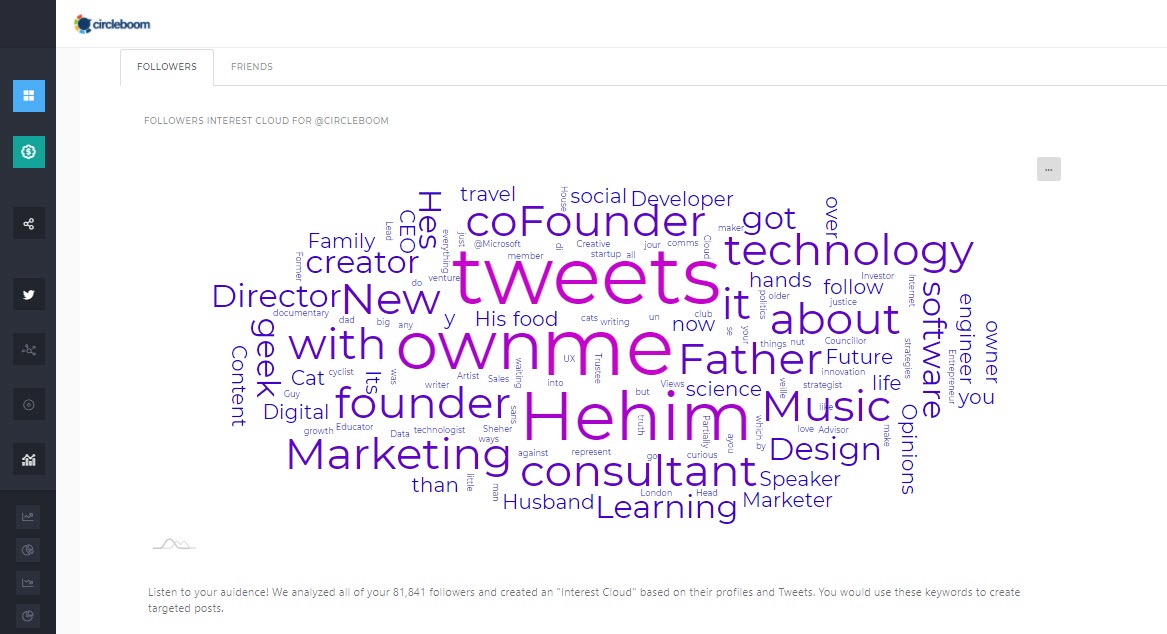 Moreover, you will get percentages for the usage distribution of each word that appear on the graph to allow you to make the correct analysis through interests from Twitter.
You can also save Interest Cloud graph in different file formats like PNG, SVG, JPG and PDF to use the graph in comparative analysis while defining your Twitter Interest Targeting strategy over time!