The Best time to tweet tool by Circleboom provides you user-specific graphs you show when your followers are mostly online! To get your best time to tweet analytics, just follow the quick steps below:
01
Go to Circleboom Twitter and log in.
If you don't have a Circleboom account yet? Let's get yours in no time!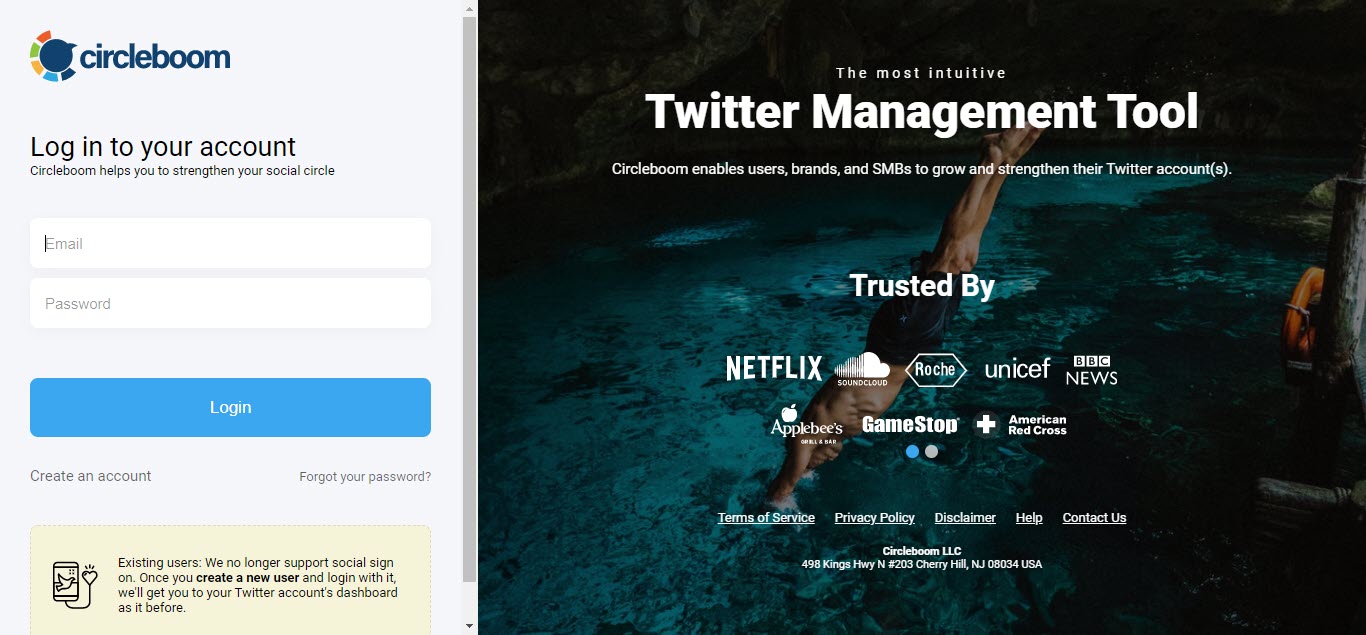 02
Then, authorize Circleboom Twitter.
Your Twitter account will be connected to the Circleboom dashboard automatically.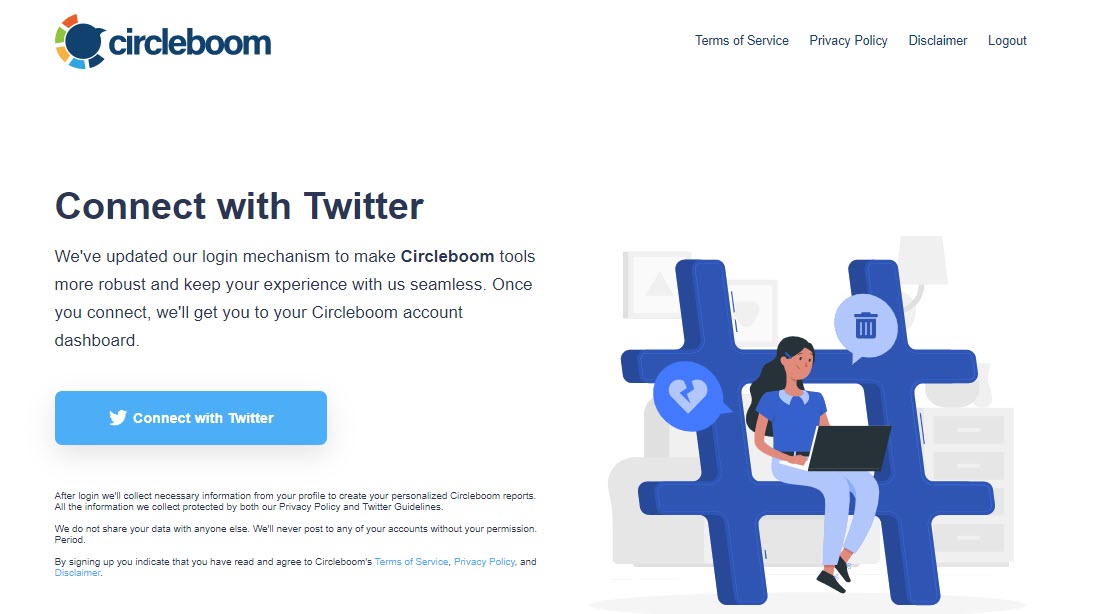 03
After you've signed in, navigate to the "User Analytics" tab.
Click on the "Best Time to Tweet" tab to learn when is the best to post on Twitter.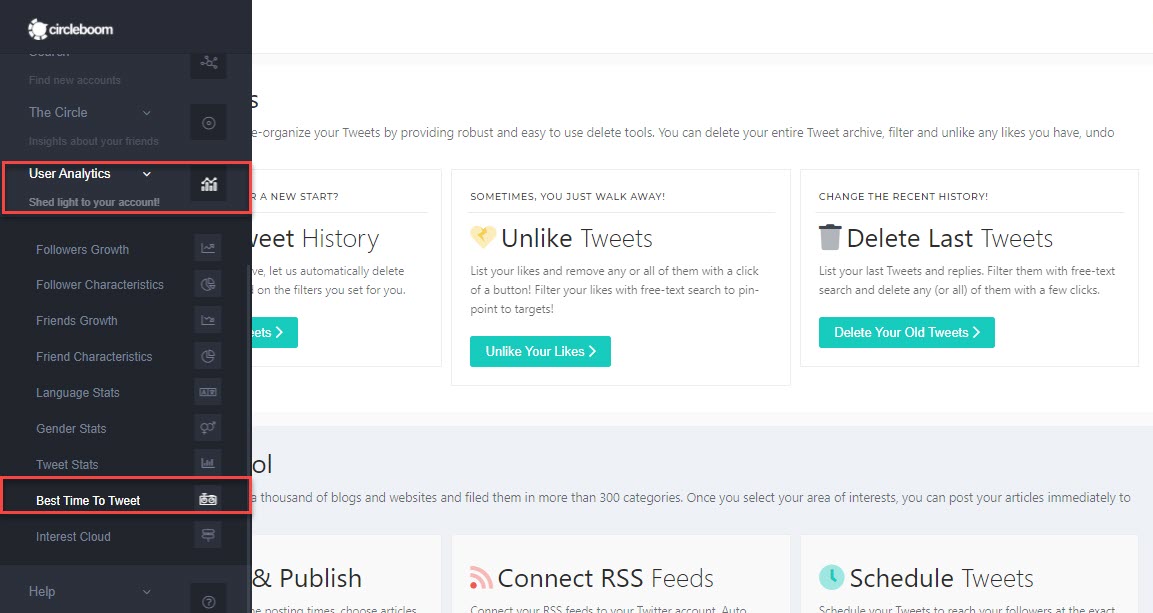 04
The Best Time to Tweet Graph will emerge in seconds. Larger circles indicate that your posts may receive more engagement.
Further, as you download your best time to tweet graphs as Images in PNG, JPG, SVG or PDF or as Raw data in JSON, CSV, XLSX, HMTL or PDF formats!