It's pretty easy and amusing to schedule tweets on Circleboom Publish. To schedule tweets, you just need to follow few short steps:
01
Log in to Circleboom Publish.
If you don't have a Circleboom Publish account yet, you can get one in seconds!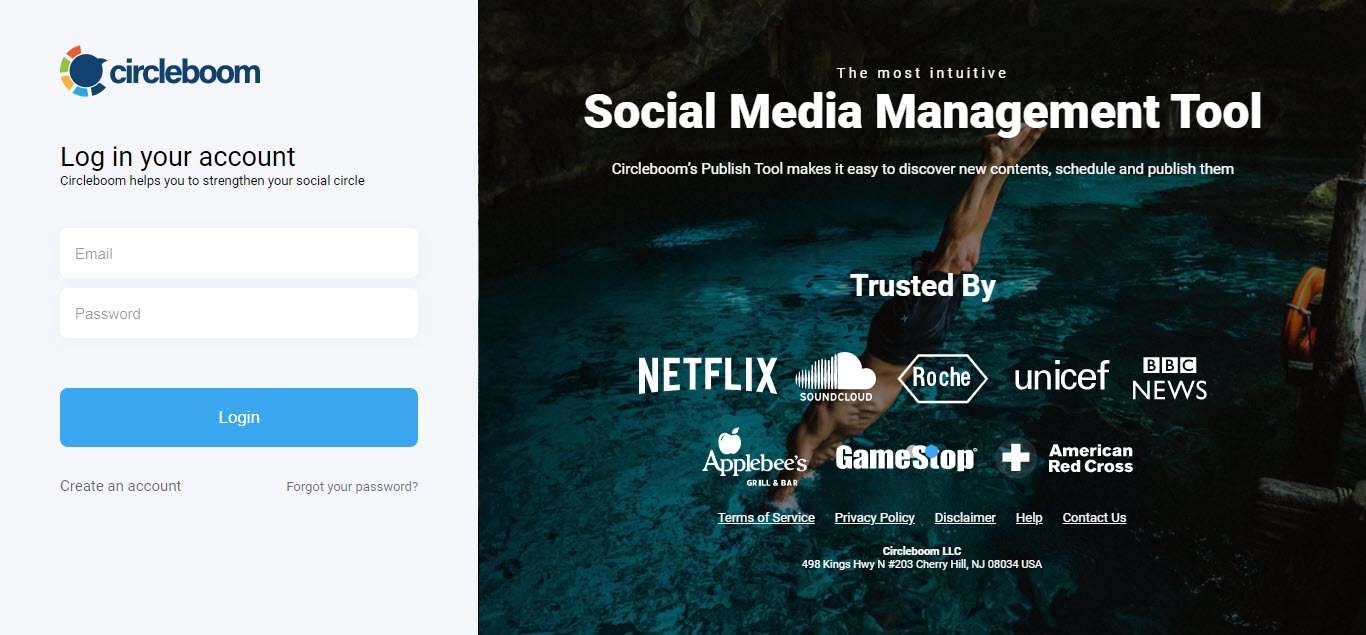 02
On the first page, you'll find options for Twitter, Facebook, LinkedIn, Google My Business, Instagram and Pinterest.
Click and Twitter and link your account into the Circleboom Publish dashboard.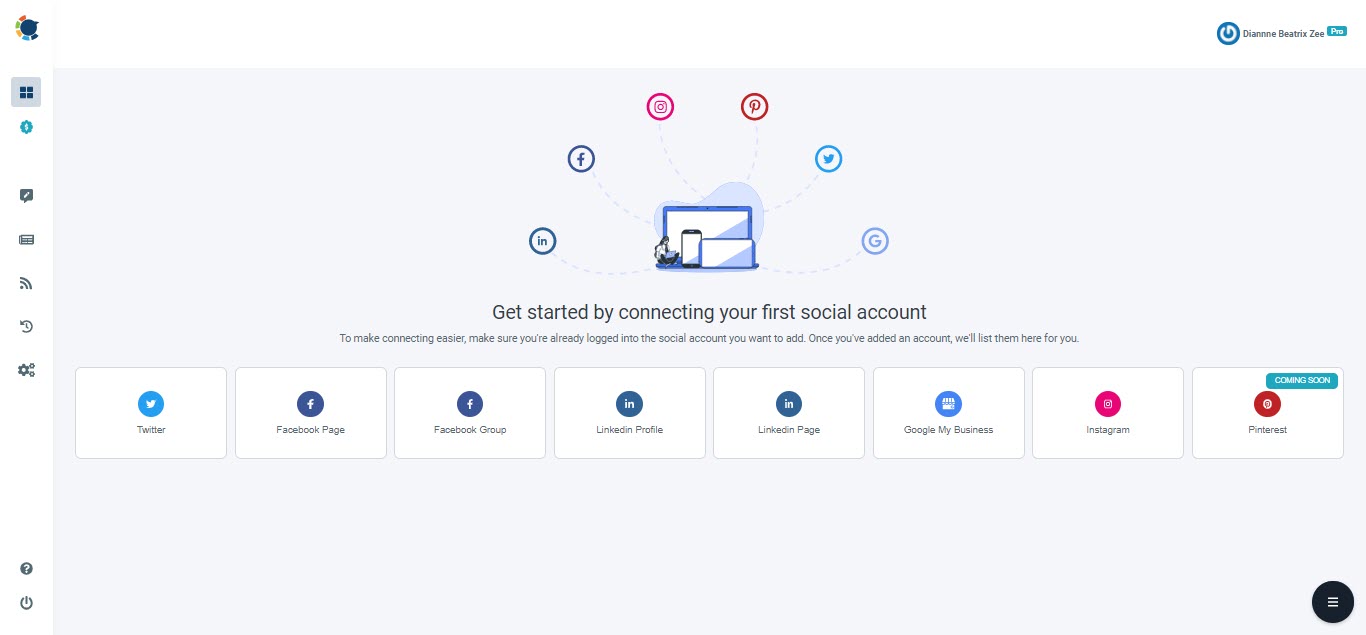 03
Once you add your Twitter account, open the left-hand menu.
Click on "Create New Post" here.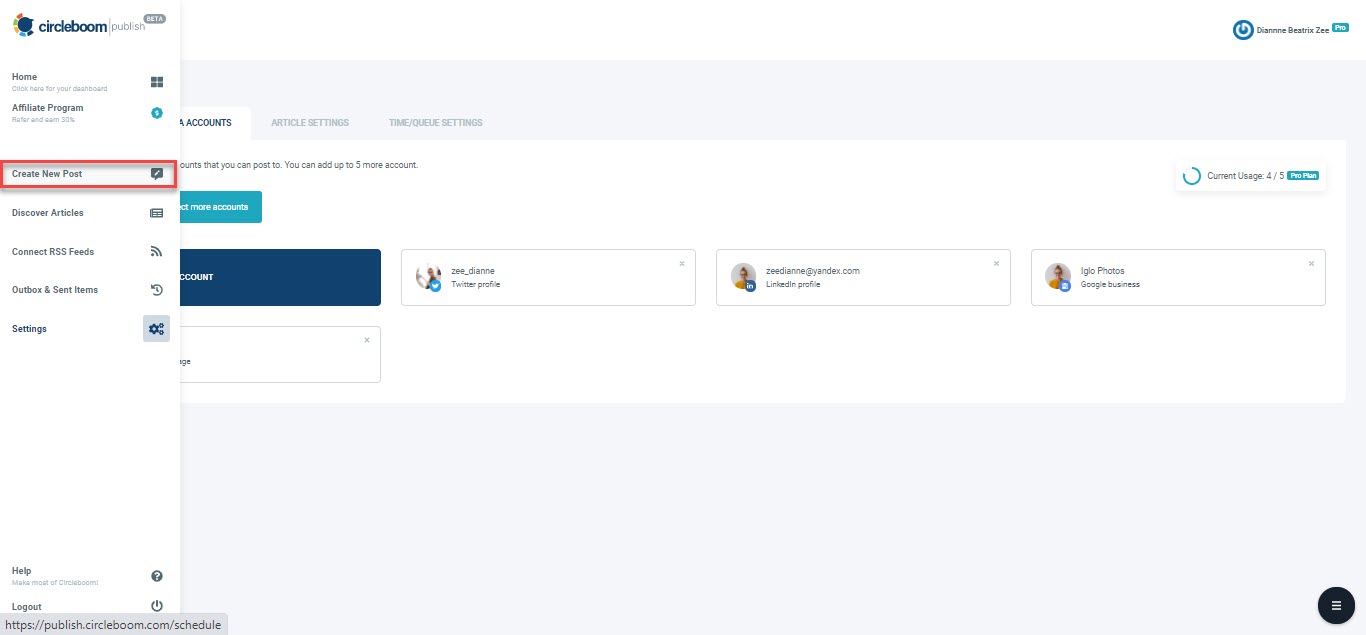 Pro Tip: You can also take advantage of the content curation feature via clicking on the "Discover Articles" button on the menu.
Here, you can define your article interest from thousands of categories and curated content among 10,000s hand-picked articles to be auto tweeted!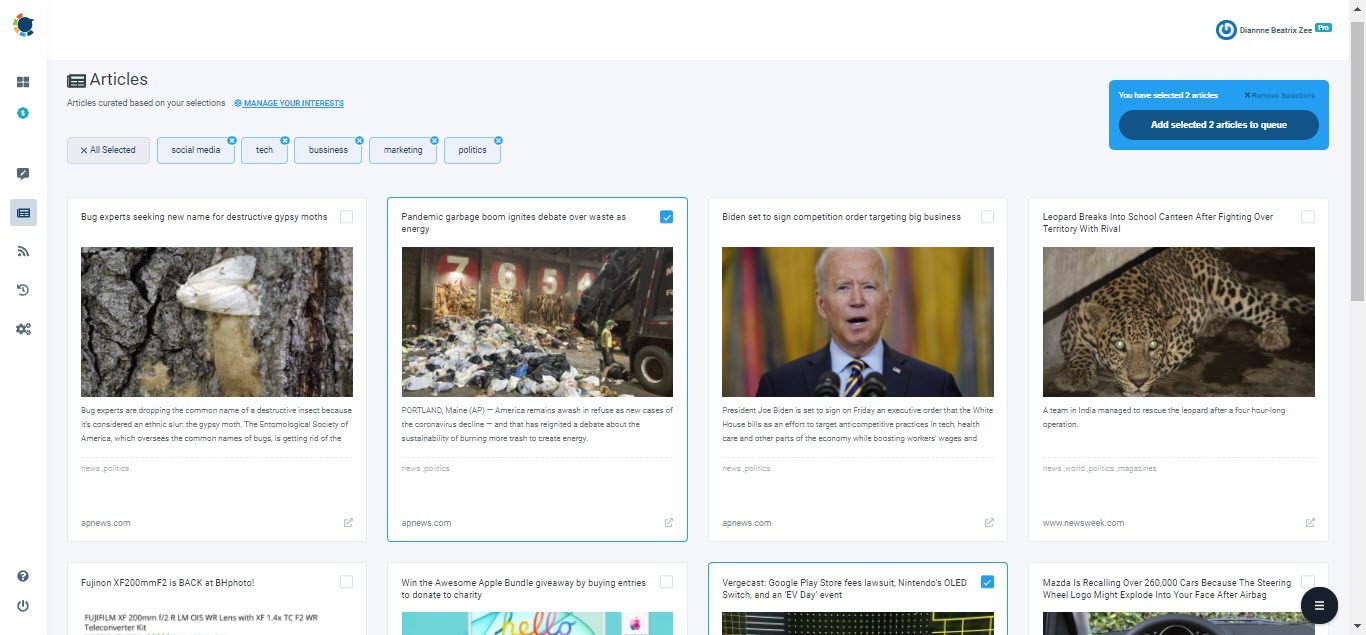 04
Click on the "Select Account" tab.
And then choose your Twitter account to schedule tweets on.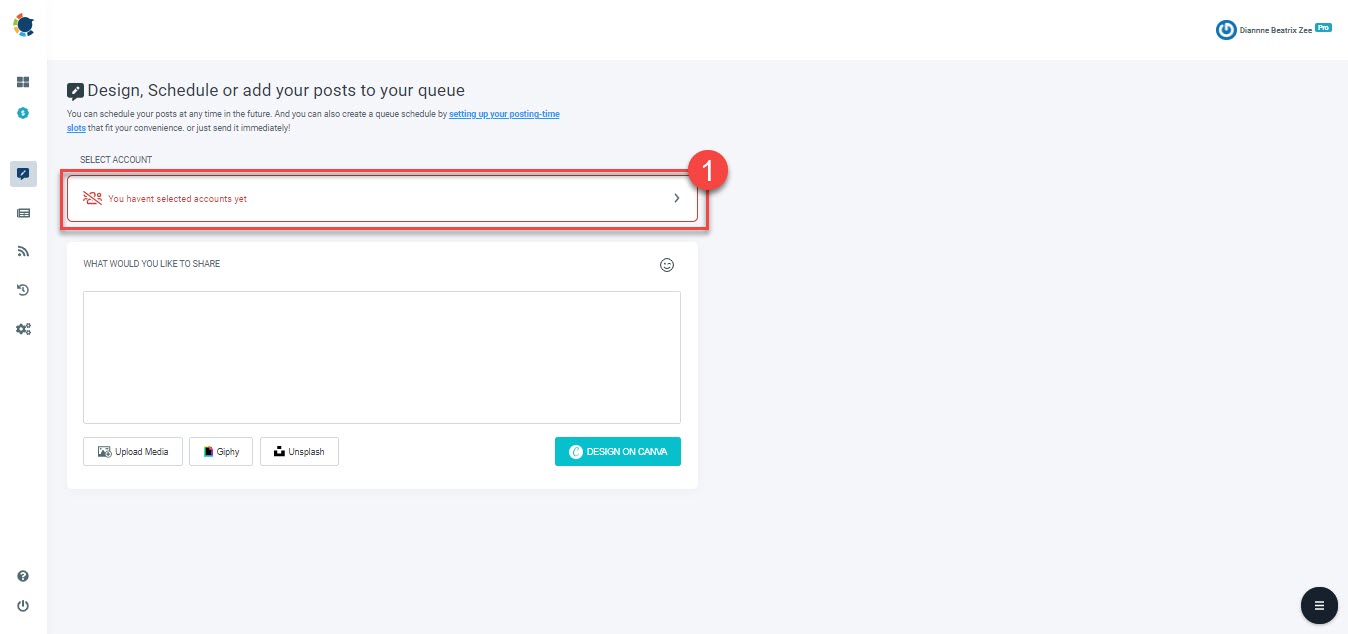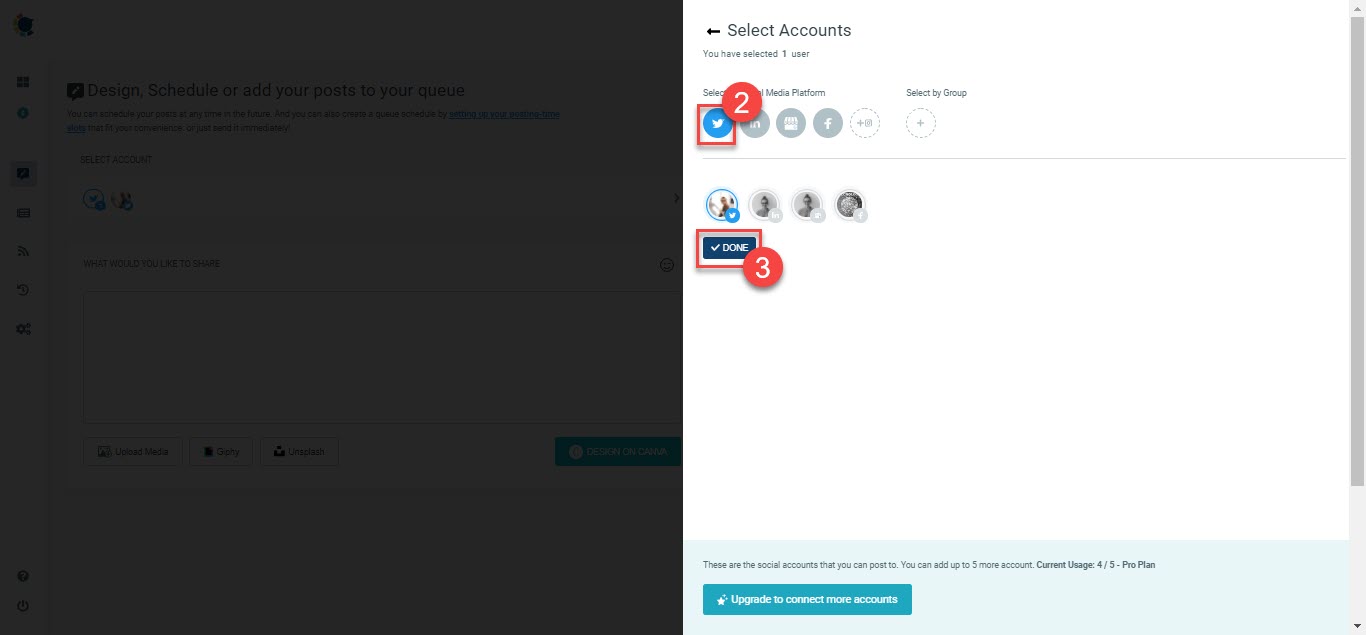 Pro Tip: On Circleboom Publish, you can take advantage of Unsplash, Giphy and Canva APIs. So, you complete all your editorial works in a single tab!
On Circleboom Publish you don't need to find image sizes for Twitter. Further, you may take a look at our ultimate guide to social media image sizes.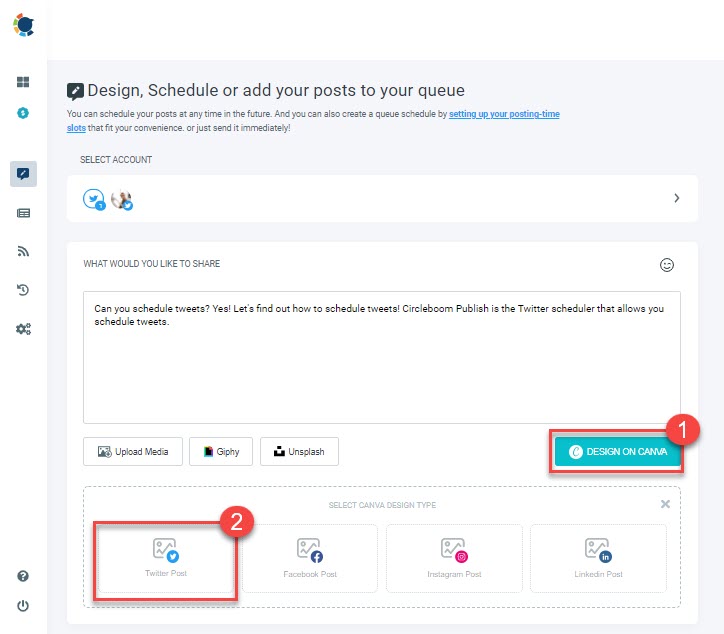 Once you are done with your design on Circleboom Publish's Canva feature, you can go for the publish button at the top right and continue scheduling your tweet.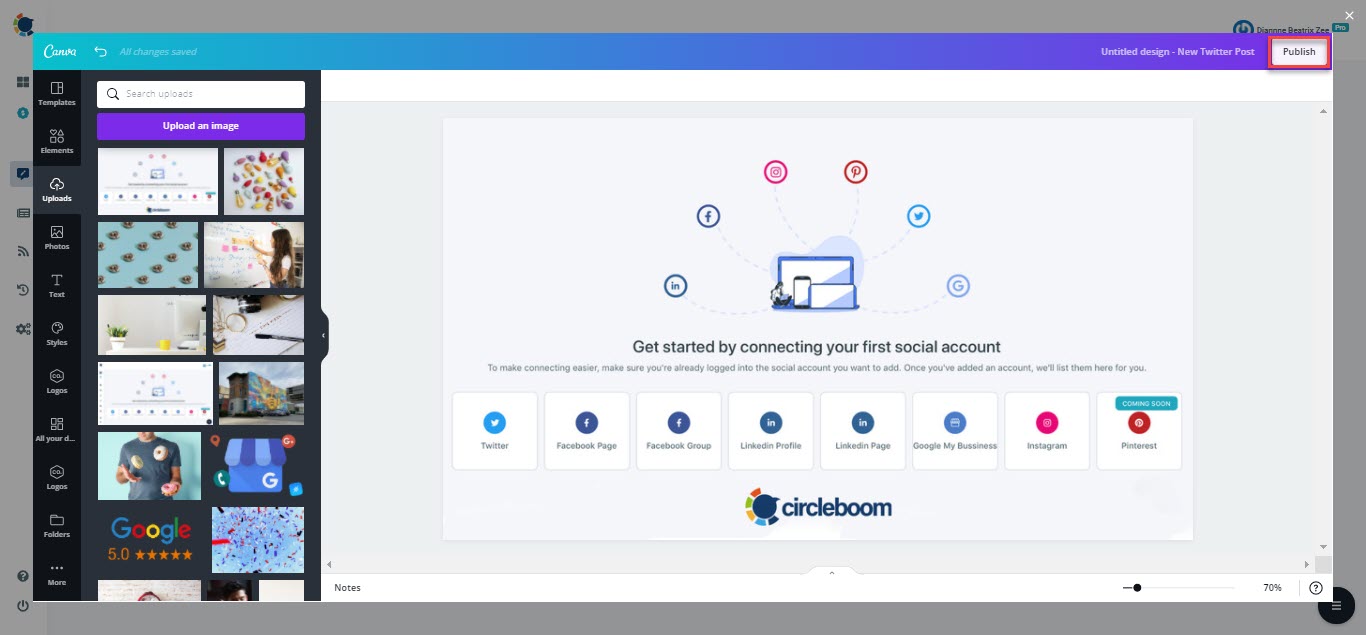 05
On the Twitter scheduler dashboard, first click on the "Schedule it" button.
After that, define your auto post time and finish the process via clicking on the "Schedule it" button at the bottom level.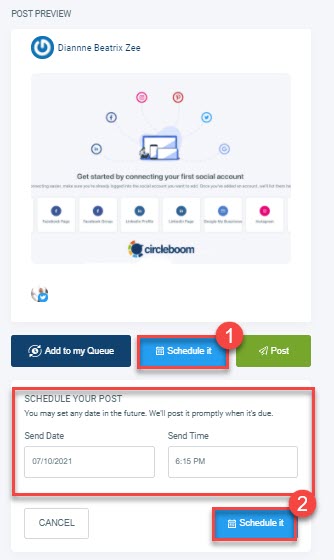 It's easy to schedule your tweets on Circleboom Publish!
At this point, you can also schedule your tweets by adding them to the queue via clicking on the "Add to my Queue" button next to the "Schedule it" button.
Circleboom's social media scheduler provides you its  Facebook Post Scheduler, LinkedIn Post Scheduler, Instagram Post Scheduler and Google My Business Scheduler in one tool!
You can manage all your social media in one place! One dashboard, one effort.
[1] Everyone deserves to use good products. We're committed to keeping our free-tier forever. Enjoy it!