If you don't have a Circleboom account, get yours in seconds!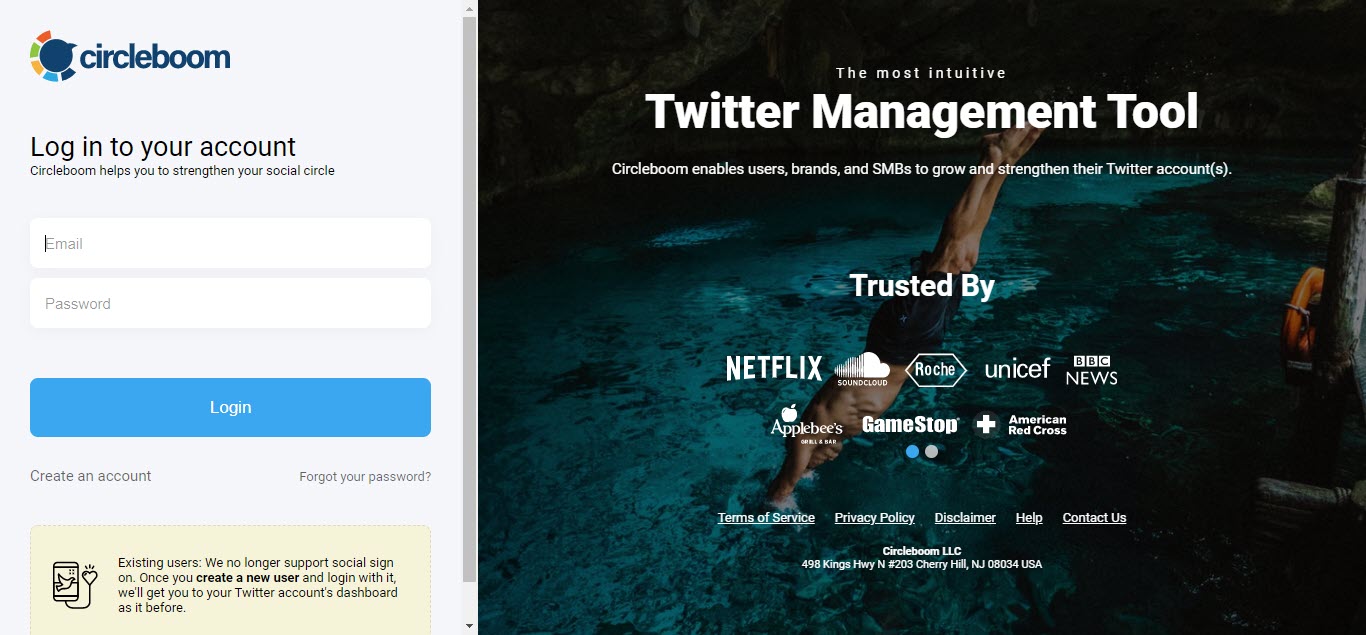 02
Then, link your Twitter account to the Circleboom Twitter dashboard.
We will take the rest in a matter of seconds at most, nothing more!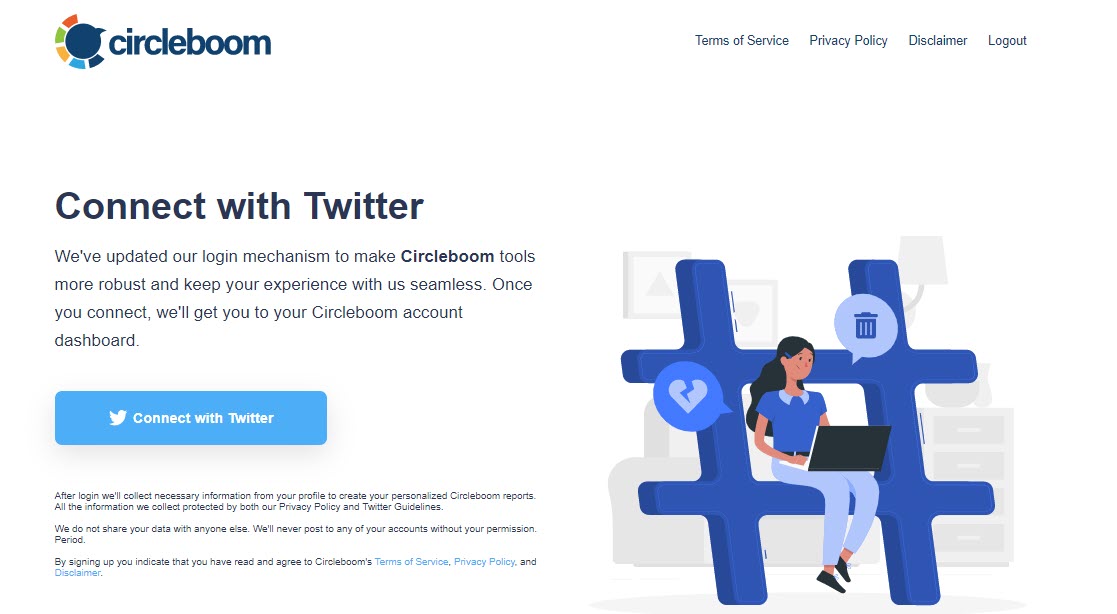 03
Find the "User Analytics" on the left-hand menu when you logged in.
Under the User Analytics, find many sub-sections that will support you with any Twitter follower stats starting from Twitter follower growth stats over time, Follower Characteristics, Friends Growth over time, Follower Characteristics, Language Stats, Gender Stats, Tweet Stats, Best Time to Tweet and Interest Cloud. Here, choose "Follower Growth" on the first line.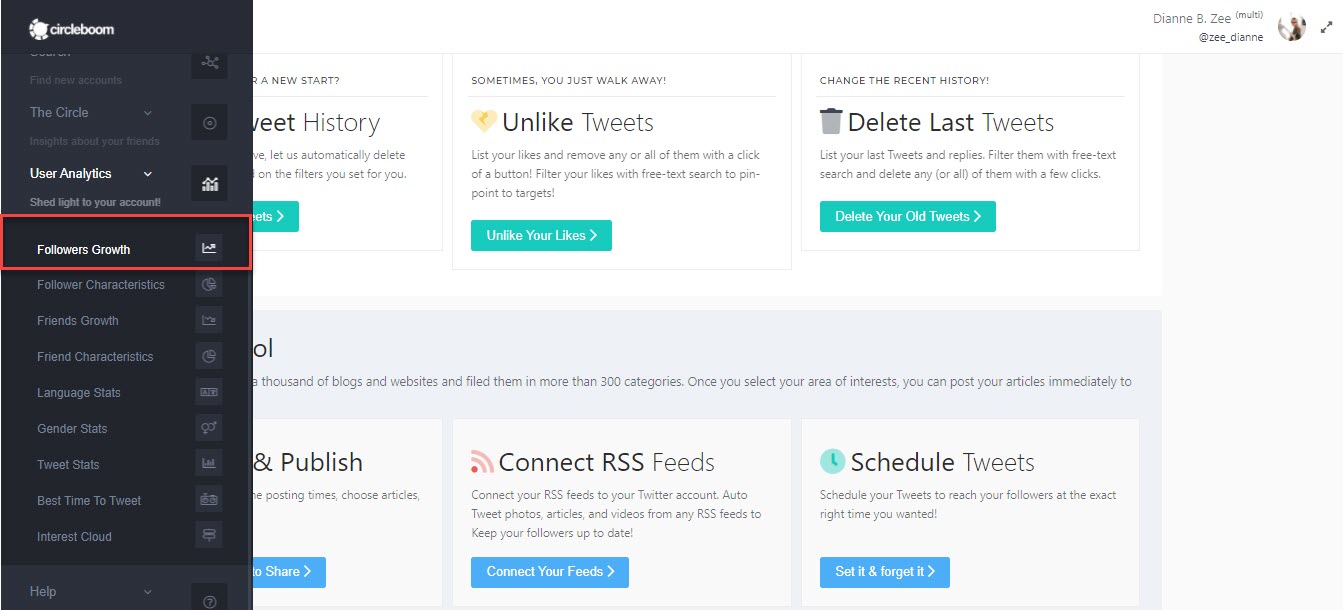 04
On Twitter Follower Growth Stats, you will see two Twitter follower graphs that show changes in your follower count.
These graphs are actual Twitter follower growth trackers that deliver your Twitter growth in the most interactive way in which you can define your time and follower count intervals.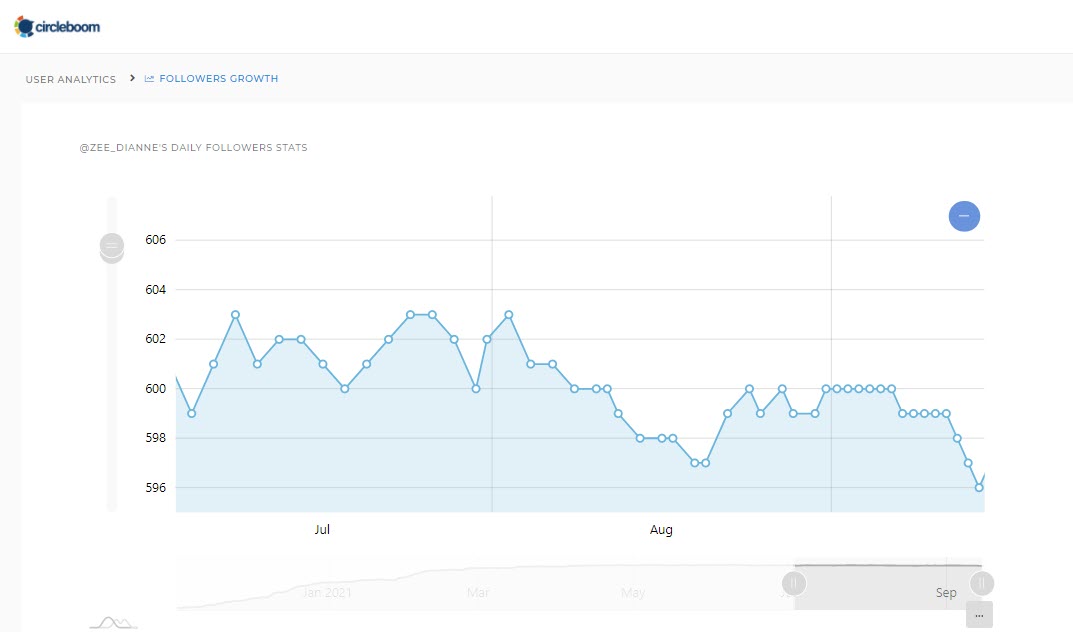 With these two interactive Twitter follower graphs, you can also detect your loss over time to monitor your follower gain.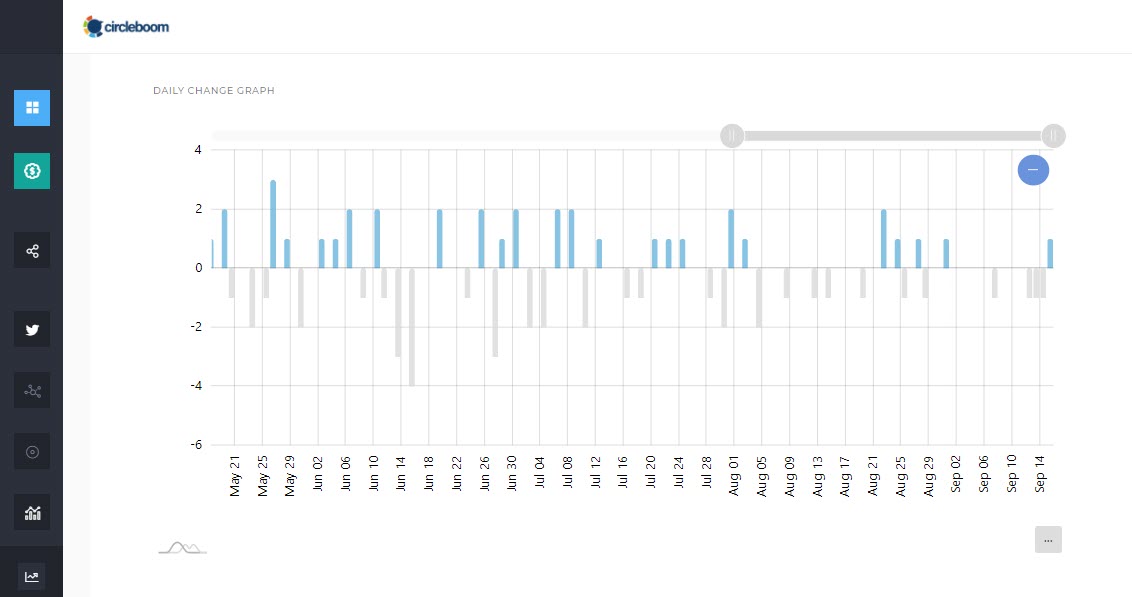 As you can see, you may easily get your daily/weekly/monthly/yearly follower stats with Circleboom's Twitter follower growth stats. The daily change Twitter follower graphs would show how your followers have changed over time.