Deleting Twitter media is an easy-peasy process that you don't need to worry. Before beginning, you need to download your Twitter archive file. Then, all can be done in a few minutes with the steps below:
If you don't have a Circleboom account yet, you get yours via your email address in seconds!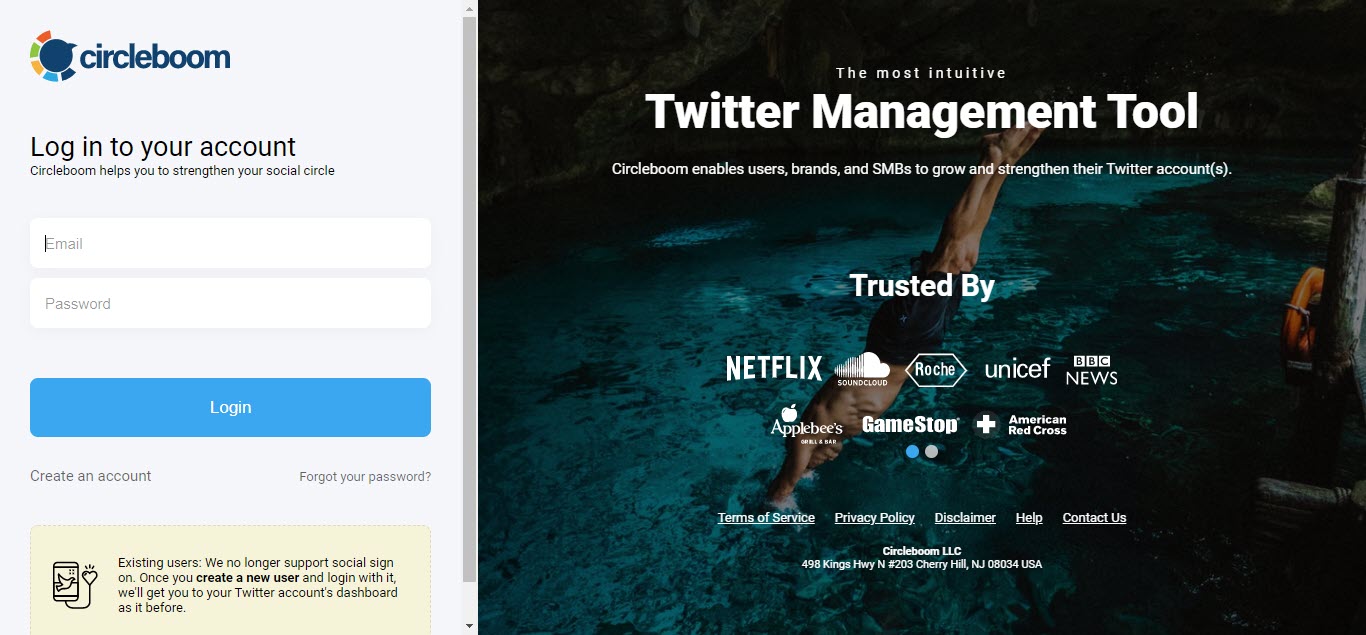 02
If you didn't link your Twitter account to Circleboom previously and it's your first time, quickly authorize Circleboom Twitter to continue.
Once you've connected your Twitter account to Circleboom Twitter, you're halfway!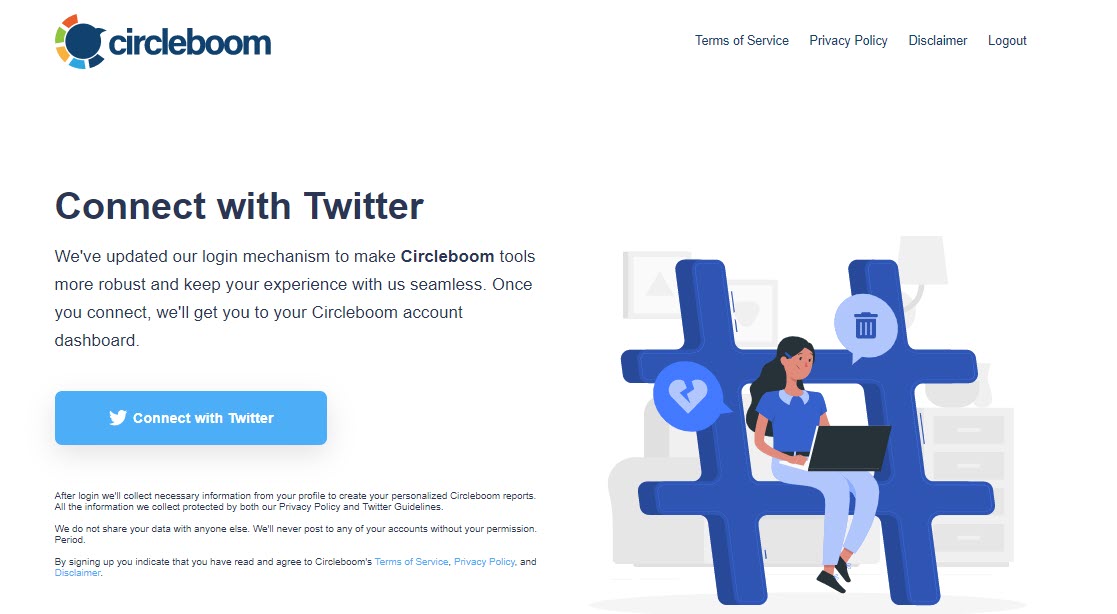 03
After logging in and authorizing Circleboom Twitter with your Twitter account, you will enter the Circleboom Twitter dashboard.
Here, open the menu on the left side, and find "Delete Twitter Archive" under the "My Tweets" section.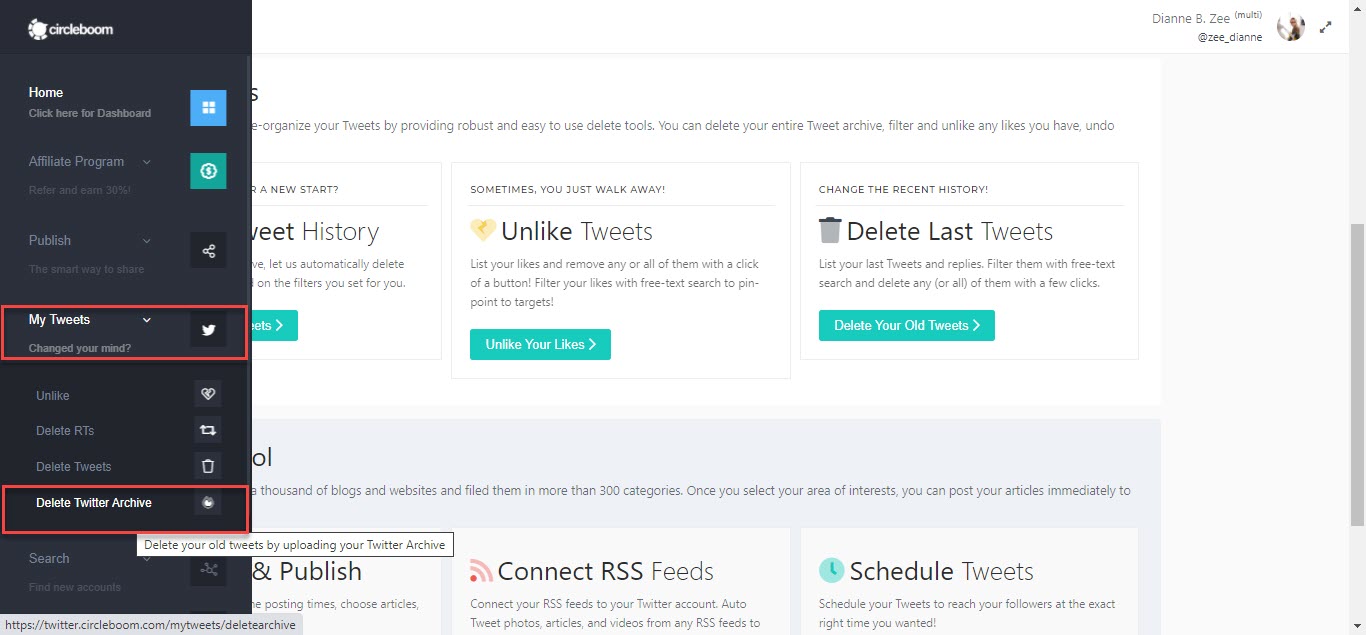 04
On the new prompting page, click on "Start Here".
Then, upload your Twitter archive file on the next.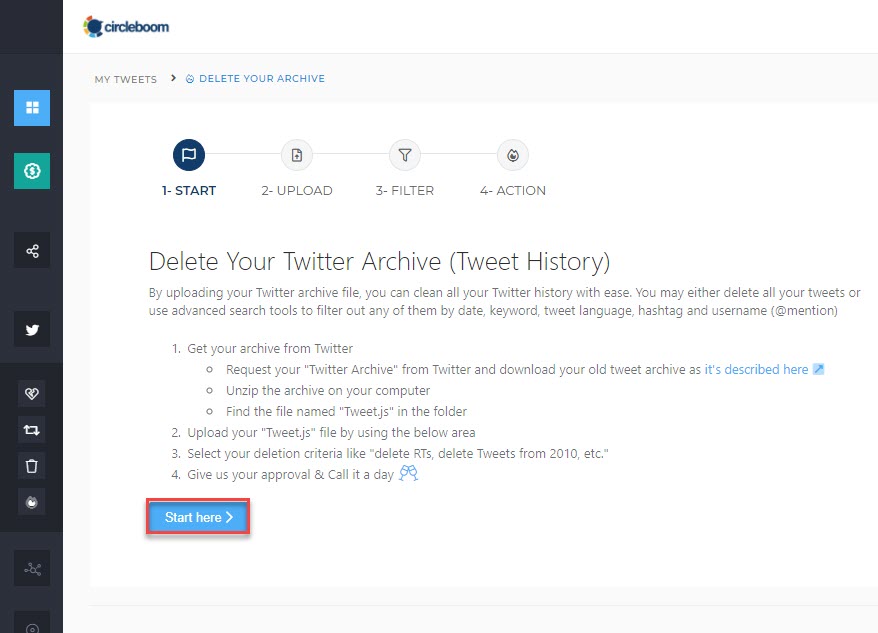 The upload process will be done in seconds, and you will be taken to the filtering dashboard afterward.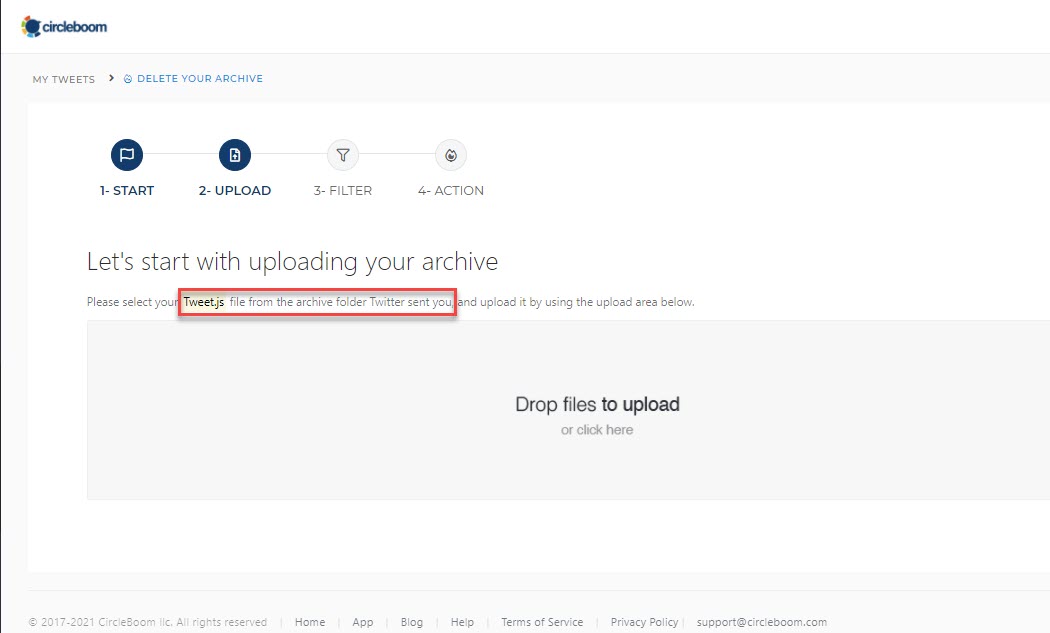 05
When the upload is done, click on the filter tab down below, and you will see advanced filtering options.
Advanced filters let you specify your selection by date, by keywords, by language and by media!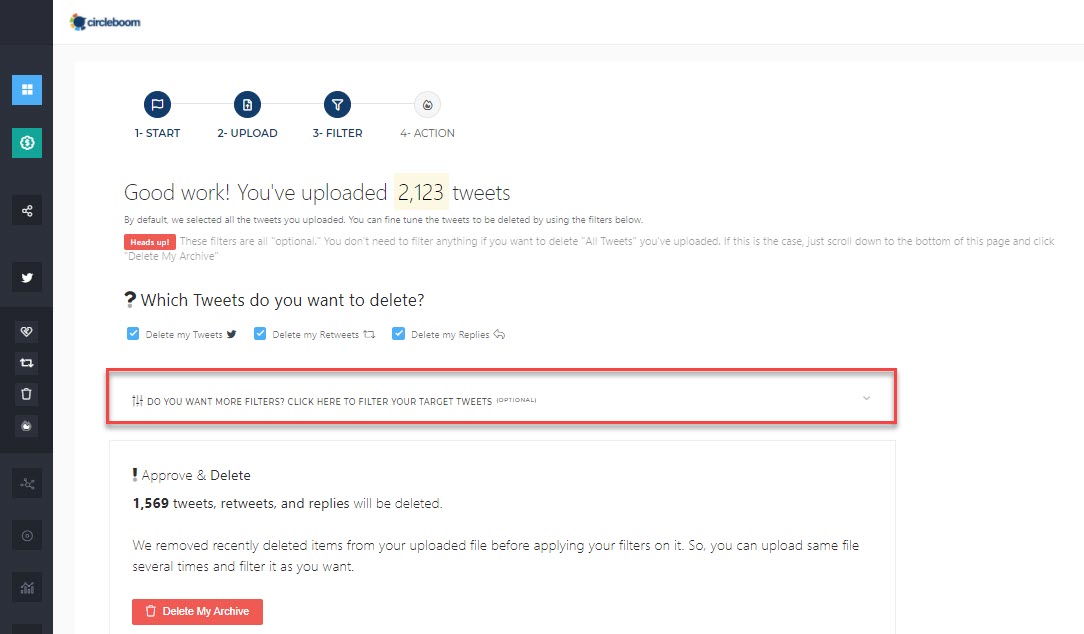 06
Scroll down and find there "Filter by Media Type" section and check the "Delete only Tweets with Media attached to it" box.
Then, click the red "Delete My Archive" button to delete all media tweets available on your accounts. That's easy to delete all Twitter media!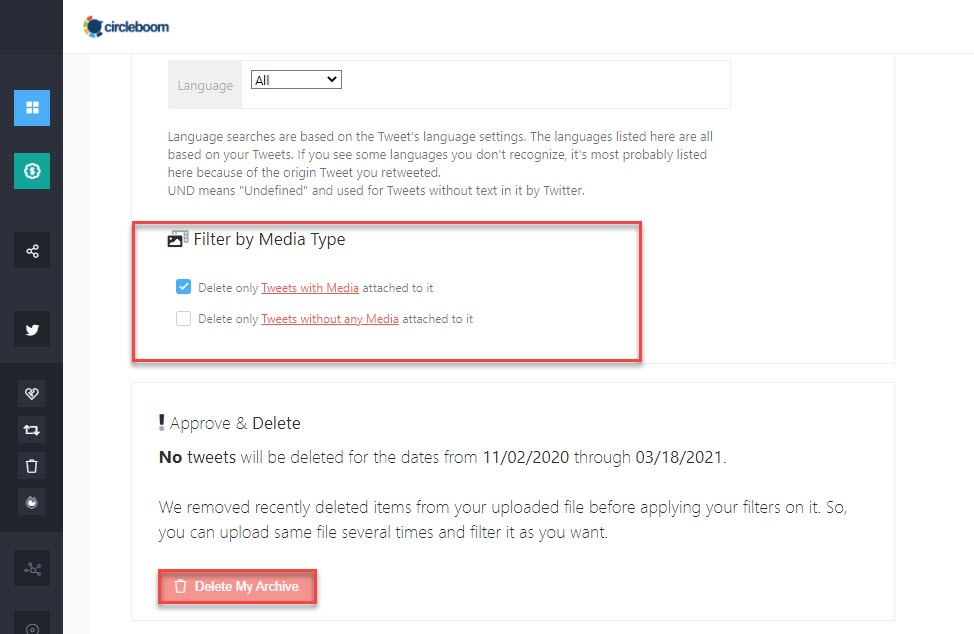 Looking for more, you can delete the Twitter archive, remove Twitter likes, and even delete retweets hand-free on Circleboom Twitter!
Circleboom's social media management also supports you with its Twitter Scheduler, Facebook Post Scheduler, LinkedIn Post Scheduler, Instagram Post Scheduler and Google My Business Scheduler in one tool!
Manage all social media in one place! One dashboard, less effort.
[1] Everyone deserves to use good products. We're committed to keeping our free-tier forever. Enjoy it!