You can not achieve success in blogging just by creating new content continuously. You should spend more time promoting your content than creating new ones. The 80/20 rule indicates that you should spend 20% of your time for creating posts and 80% for promoting them.
Social media marketing is one of the best options to promote your blog posts. There are many social media platforms, and the number is growing daily.  This means there are ready audiences to read, listen to, and watch your content of every kind.
However, success doesn't come with just sharing your blog posts on your Twitter or Facebook accounts. Social media marketing for bloggers is more than simply sharing each blog post on social media. It takes some work.
You should repurpose your blog posts and follow a consistent strategy to promote your content on social media. In this article, I'll demonstrate several tactics, so you may maximize your efforts to promote your blog content on social media.
Let's get started!
How to repurpose your blog content for social media marketing
Here I will list the 7 best tactics to repurpose your blog posts and create engaging social media content that will grow your social media audience and promote your blog content.
1- Create infographics from your blog posts
Many of your blog postings probably have essential information that backs up your arguments. Or some of your blog postings include step-by-step instructions readers can use to accomplish a specific goal.
These blog postings are the kind that can be transformed into stunning infographics. Because infographics are formatted with visuals in mind first, they are simpler for your readers to skim through and extract critical insights from. Additionally, they are more likely to receive social media shares.
2- Share key takeaways from your blog posts
Are there any significant points or quotes in your blog article that readers should remember? Choose a few, then create shareable quote images that appeal to the eye.
Numerous studies have demonstrated the value of visual material, especially when it comes to increasing engagement rates and reshares.
Another crucial point is that since the human brain analyzes visuals 60,000 times more quickly than text, you can engage with people more quickly, especially since they tend to skim through news feeds rather than reading lengthy passages of content.
Pick quotations that will likely strike a chord with your intended audience. Select key points or memorable words that inspire users to share, especially if it makes them seem knowledgeable or helpful.
3- Turn your blog posts into videos
Video marketing is already here; it is not the future. Numerous studies demonstrate the advantages of video content in marketing, mainly because consumers are increasingly favoring and expecting this new medium.
You may produce fresh long-form videos based on total blog posts without changing content. Or you can make micro-videos 3 minutes or less by focusing solely on the most important details or one core idea.
4- Reach your potential readers on Quora and Reddit
Two of the finest venues to connect with your target audience are Quora and Reddit, especially if they're actively searching for information on topics related to your area of expertise.
Search Quora and Reddit for any questions you believe your target audience is asking, and then respond with the knowledge you have from any previous blog posts. After quoting pertinent information, you may even link to the blog article to attract targeted visitors.
5- Create podcasts from your blog posts
Brands frequently use a variety of media to advertise their goods and services. You might also be investing in YouTube marketing or podcasting in addition to being active on popular social media platforms.
If you do have a podcast, you can create episodes based on previously written blog posts. Then, you can extract soundbites, or brief audio clips, from your episodes that highlight key ideas or points. You can later use these soundbites on your social media pages to promote your podcast and website.
6- Publish post series
Making a post series is one approach to keep readers excited about your upcoming social media postings. This is a fantastic way to use the material you could have covered in a lengthy blog article or to tie several separate blog entries into a subject.
Your post series can be published in any format you like. Still, it can also be as easy as translating the content of your blog posts into visual aids and sharing them as individual posts in an ongoing series on your social network.
7- Update your old blog posts and make them social media friendly
This is a fantastic approach to maintain traffic to a well-liked blog post and even motivate visitors of the earlier post to check out what's fresh. Increase the impact of this updated viewpoint by promoting it on your social media channels and adding indicators like "2023 Update."
So far, you have 7 best tactics to repurpose your blog posts for promoting them on social media.
Now, I will give some advice on how to post your blog posts on social media easily and how to make your social media posts more appealing and striking.
Promote your blog posts on social media
You know how to repurpose your blog posts for social media. But, there are still tactics that you can use to ease your promoting process and create better social media content from your blog articles.
1- Integrate your social media and blog and share your posts across all your social media platforms
You are integrating social media into your blog bridges the gap between your content and well-known social media platforms. Visitors to your blog require a simple way to interact with it and share its material on social media, which should be incorporated within your website.
These integrating features could take the shape of share buttons, social media logins, social media buttons that encourage reader interaction with your blog (Facebook likes, Twitter follows), social media logins that enable reader comments on your blog, and so forth.
Sharing your blog posts on every social media account may take enormous time and energy. But there is an easier and more effective method: Circleboom Publish!
As a social media management and scheduling tool, Circleboom Publish supports Twitter, Facebook, Instagram, Pinterest, LinkedIn, and Google My Business in one dashboard. You can manage multiple accounts from each platform at once!
You can select all your social media platforms and create and design your social media content by pasting the URL of your blog articles and headings and publish to all your accounts. You can share it immediately or schedule it for a later time.
Circleboom Publish
Share and schedule your blog posts on your multiple social media accounts at once!
TRY CIRCLEBOOM NOW
2- Automate your blog posts on social media
If you don't have time even post create for each blog post and want to share your blog articles to your social media accounts once you publish them, you should know how to automate your blog posts on social media.
The best way to do this is to create an RSS Feed for your blog.
Again Circleboom Publish is here to help you! You can connect RSS Feeds to your social media profiles and set the frequency and number of posts per update, and automate your blog posts on social media.
For example in this article, you will find how to automatically share your blogs to your Twitter accounts: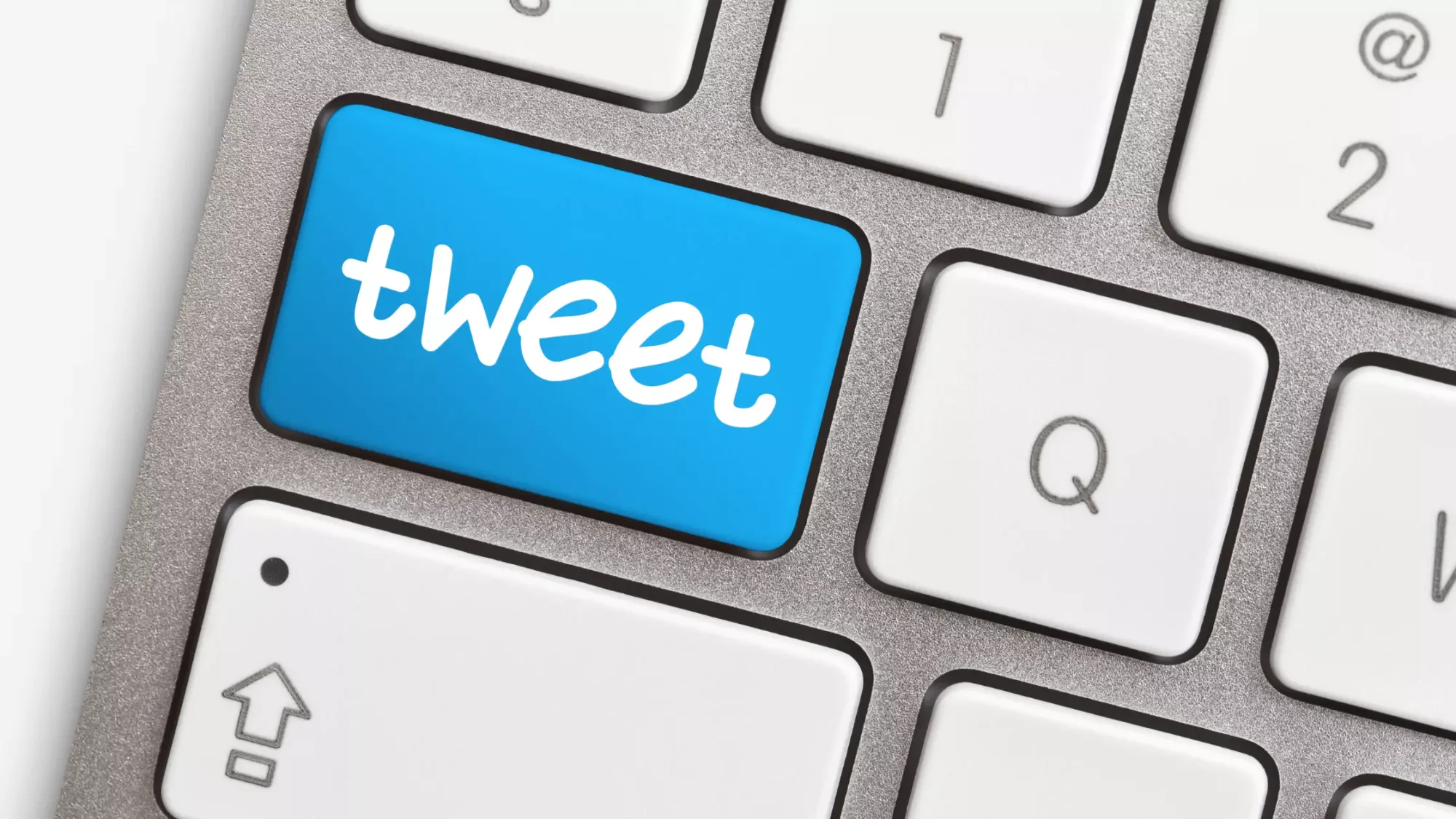 You can also watch this hands-on video guide to get more details:
3- Find the best time to post
There are known best times to post on each social media platform. But, the best time to post on social media for you can only be found by analyzing your audiences' behaviors.
That is what exactly Circleboom Twitter does! It analyzes all activities of your Twitter audience and comes up with a nice-looking graph showing you the best time to tweet.
For more details, you can also watch this hands-on video guide:
4- Use relevant hashtags with your post to grow your social media reach
Hashtags are one of the best ways to make your social media posts more accessible to more people.
They are especially important on Instagram and Twitter. But the question is, how can you find the best, most relevant hashtags for your posts?
Circleboom Publish's Instagram Hashtag Generator helps you find the most relevant, related hashtags for your posts quickly and safely.
All you need to do is to find the hashtag group from suggestions and add them to your post. Then, you will grow your Instagram reach and make your Instagram posts more accessible to more people.
5- Add eye-catching images to your posts
The focus of social media is on attractive, vibrant images. People will be less likely to share your blog if it lacks a distinctive/recognized opening image or any image at all.
Circleboom Publish has amazing built-in tools: Unsplash and Canva. These extensions help you curate images to post with your blog posts on social media.
On Canva, you can also design images with ready-made templates, photos, filters, effects, animations, fonts, stickers, etc. Your social media posts will become more attractive with well-designed posts.
---
Conclusion
If you want to promote your blog posts on social media, first, you should repurpose your blog articles for social media. But you should know that just publishing on social media won't bring success to your blog.
You need a social media management tool to help you in this process. Circleboom is the best choice for creating attractive images, automating your posts, adding relevant hashtags, and finding the best time to post.
You can take advantage of these and many other great Circleboom features at affordable prices.
---