Whether you're a Youtuber or an impenitent subscriber, you can save a great deal of time and have an automated video feed by connecting Youtube RSS feeds to your social media accounts.
If you spend hours on YouTube every day watching videos and appreciating creative content, finding out the RSS feed URL of any Youtube channel and connecting your favorite channels' RSS feeds might be a good idea.
Also, if you are a Youtuber, you can effortlessly share your YouTube videos on social media using your Youtube RSS feed.
Before showing how to connect your Youtube RSS feed to your social media, I'd like to explain shortly what an RSS feed is and what it is used for.
💡
If you already know what an RSS feed is and want to learn how to connect Youtube RSS feeds directly, you may skip this part and read the next chapter.
What does RSS stand for?
RSS stands for Really Simple Syndication, which is a web feed format used for publishing frequently updated content, such as news articles, blog posts, podcasts, and videos, in a standardized format that can be easily read by software programs called RSS readers.
What is an RSS feed?
An RSS feed includes a title, a brief summary, and a link to the original content. The content of the feed is typically updated automatically whenever new content is added to the source website.
What is an RSS feed used for?
RSS feeds are helpful for both publishers and readers. Publishers can use RSS feeds to syndicate their content to a broader audience and increase their visibility and reach. Readers can use RSS feeds to stay up-to-date with their favorite websites and content sources without visiting each site individually.
Nonetheless, RSS feeds increase value for social media management since it builds a bridge between different media platforms.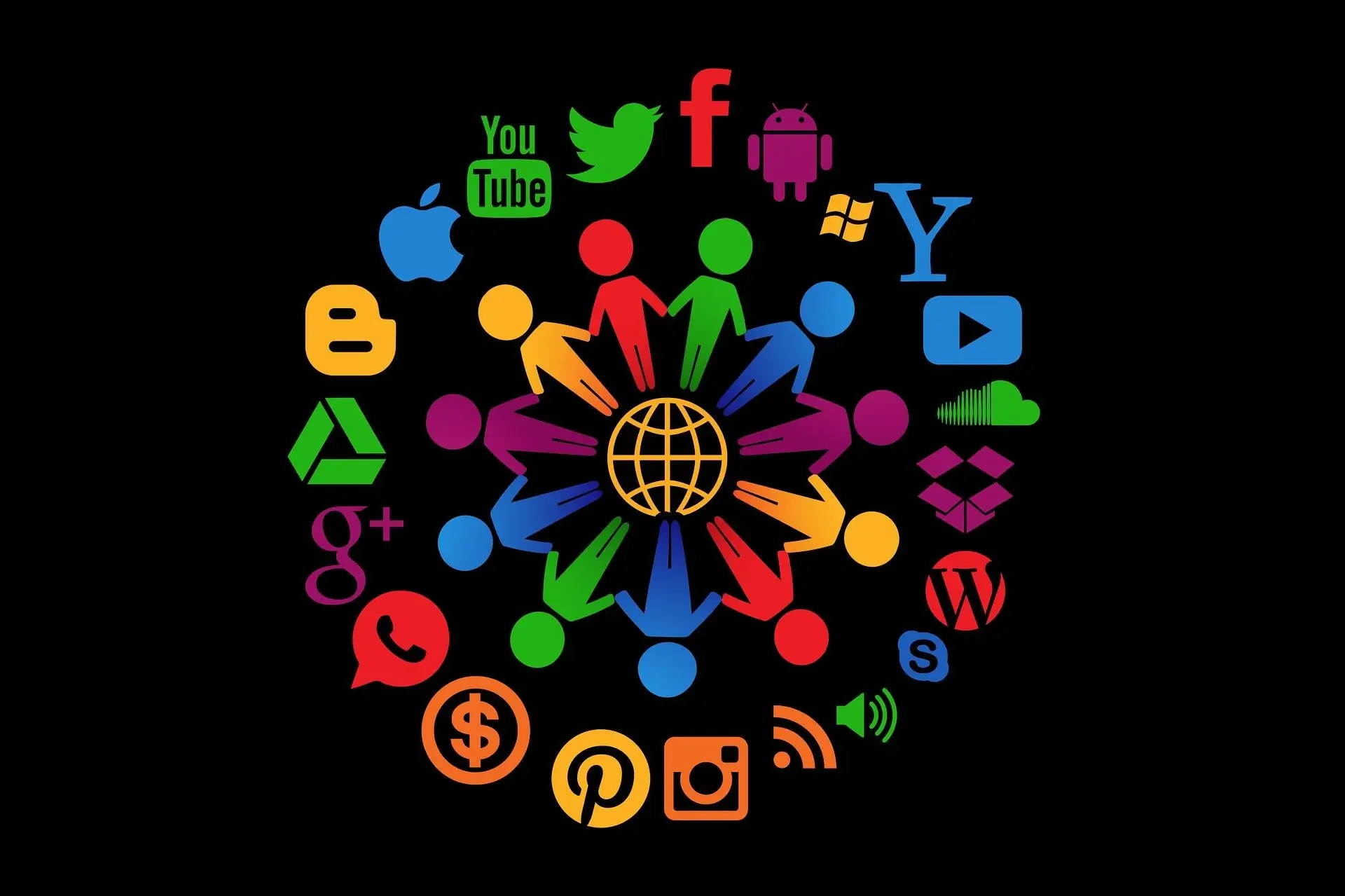 Why is the RSS feed useful for Youtubers and their subscribers?
Without any doubt, being a successful Youtuber is quite profitable. However, consistently creating video content can be overwhelming. So, sharing every video manually on social media may bother some. By automating the social media posts of your YouTube videos, you can save time to focus more on your channel and creativity.
YouTube RSS feeds are useful for several reasons. First, content creators can post videos and reach a wider audience without spending hours on social media. If there are multiple channels to manage, time-saving is higher. They allow users to stay up-to-date with their favorite YouTube channels without visiting the site and searching for new content. Instead, users can receive notifications of new videos directly in their RSS reader.
Second, by providing an RSS feed for their channel, a creator can make it easier for fans to stay updated on their latest videos. Users can receive notifications of new videos directly in their RSS reader.
Third, YouTube RSS feeds can be used to curate and aggregate content from multiple channels into a single feed. This can be particularly useful for creating customized video playlists or tracking specific topics or keywords across multiple channels.
To learn more tips about how to manage your social media accounts for your Youtube channel, take a look at our blog post "How to promote your Twitch and Youtube streams?"
How to find YouTube RSS feeds?
There are two main ways to reach an RSS feed of a YouTube Channel.
The first method is using an online RSS feed generator. Many online RSS feed generators allow users to create RSS feeds for YouTube channels by simply entering the channel's URL. Some popular RSS feed generators are Zapier and RSS.app. However, they require some kind of membership, although there is no fee. You can read our blog post on "How to create web site RSS feed" to learn more about it.
On the other hand, there is a quicker way to find your YouTube RSS feed. Here is a step-by-step guide:
Step#1: Log in to your YouTube account and click your profile picture.
---
Step#2: Click settings, and then advanced settings.
---
Step#3: Copy your channel ID.
---
Step#4: Paste your channel ID at the end of the following link: https://www.youtube.com/feeds/videos.xml?channel_id=
---
Here it is; your YouTube RSS feed URL is ready!
Finding a Youtube channel's RSS feed on the source page
If you are not the channel owner, finding the channel ID might be challenging since Youtube allows users to create custom URLs for their channels.
For example, when you visit the YouTube channel of Circleboom, you can only see "/@circleboom" after youtube.com. Unfortunately, creating an RSS feed with this custom URL is impossible.
However, luckily, there is a trick for finding RSS feed URL for any YouTube channel. By looking at the source page of a YouTube channel, you can directly reach your YouTube RSS feed URL:
Step#1: Go to the main page of any YouTube channel.
---
Step#2: Right-click with your mouse in any place on the page and click "View page source."  Or you can just press "ctrl + u." Then, you will see a page like this:
---
Step#3: Press "ctrl + f" and search for "RSS"
Step#4: You will see your RSS feed URL between the quotation marks after the second RSS.
---
Thus, you can find your YouTube RSS feed URL in less than a minute.
Connecting YouTube RSS feeds to your social media accounts
To connect your YouTube RSS feed to your social media accounts using Circleboom, follow these steps:
Step#1: Log in to your Circleboom Publish account and select the "Connect a new RSS feed" tab from the left menu on your dashboard.
---
Step#2: Select the accounts you want to connect with your RSS feed. (You can add multiple social media accounts if you wish to.)
---
Step#3: Enter your YouTube channel's RSS feed URL. (You can basically connect any RSS feed.)
Step#4: Name your RSS feed, add text to your feed, and schedule its frequency.
Step#5: Once you have configured your settings, click on the "Add RSS Feed" button.
Circleboom will now automatically publish content from your YouTube channel's RSS feed to your selected social media accounts. You can also customize your posts and schedule them.
You can connect your RSS Feeds to your Twitter, Facebook, LinkedIn, and Google My Business accounts on Circleboom Publish and share your Youtube videos with your social media circle as they are published!
How often does my RSS feed update with new content from my YouTube channel?
On Circleboom Publish, you can choose the frequency by time and post per check for your RSS Feeds. For example, you can make it once per day or twice for one hour, etc.
---
Now you know how to create RSS Feed for Youtube channels and post from it to social media by Circleboom. You can take advantage of other great Circleboom features at affordable prices!
---