HOW TO CLEAR ALL YOUR TWITTER HISTORY
You can clear all your Twitter history right away from your old tweets to retweets you made years ago. All your tweets can be removed selectively by date, keyword, or language, or you can delete all of them in bulk. You just need to follow the steps below:
Before beginning, note that you need to download your Twitter archive first. If you don't know how to do that, we got you covered with a detailed blog post to download the Twitter archive!
If you don't have a Circleboom account, you can get yours in just a few seconds!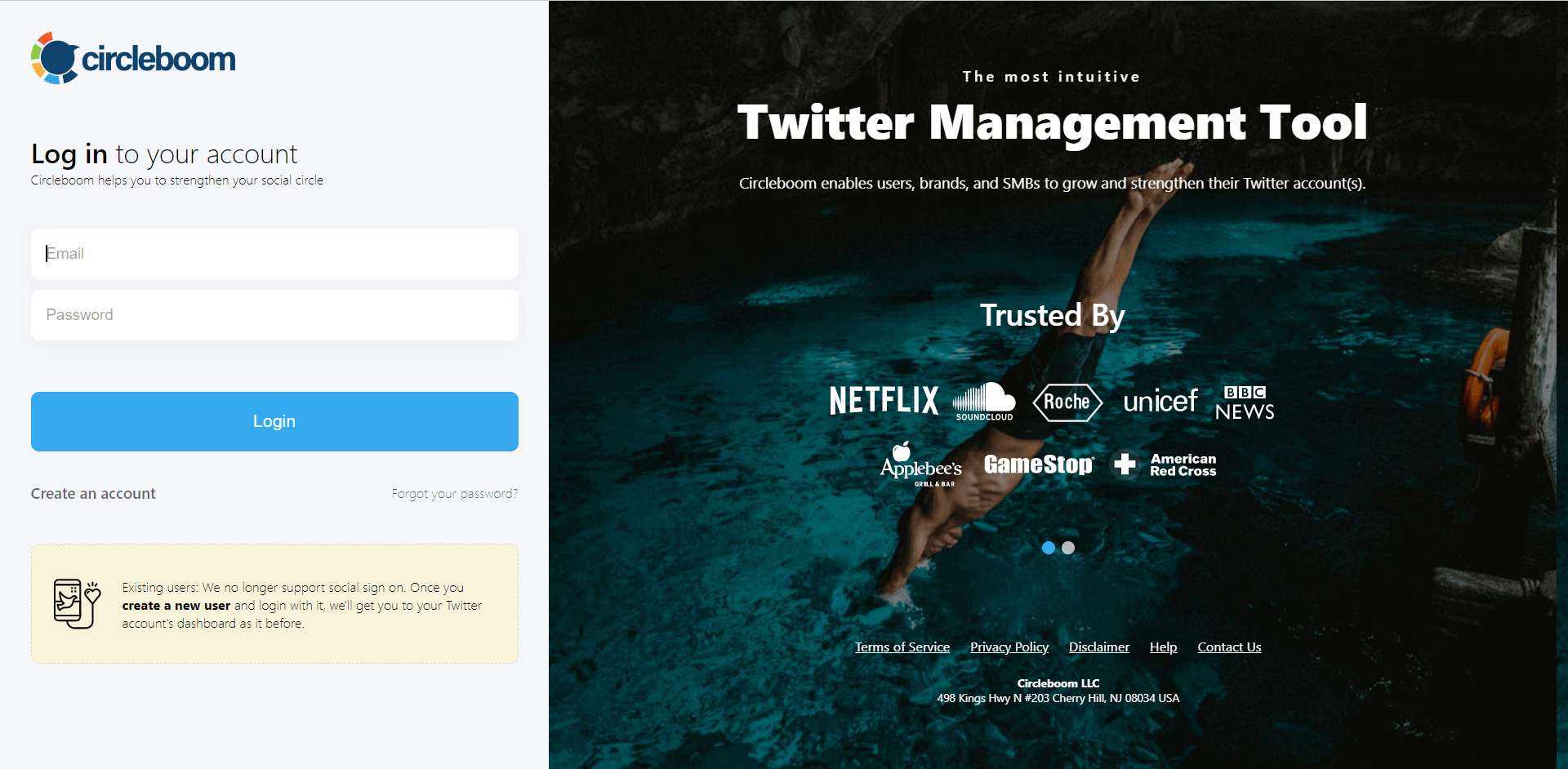 02
When logged in, quickly authorize Circleboom Twitter with your Twitter account.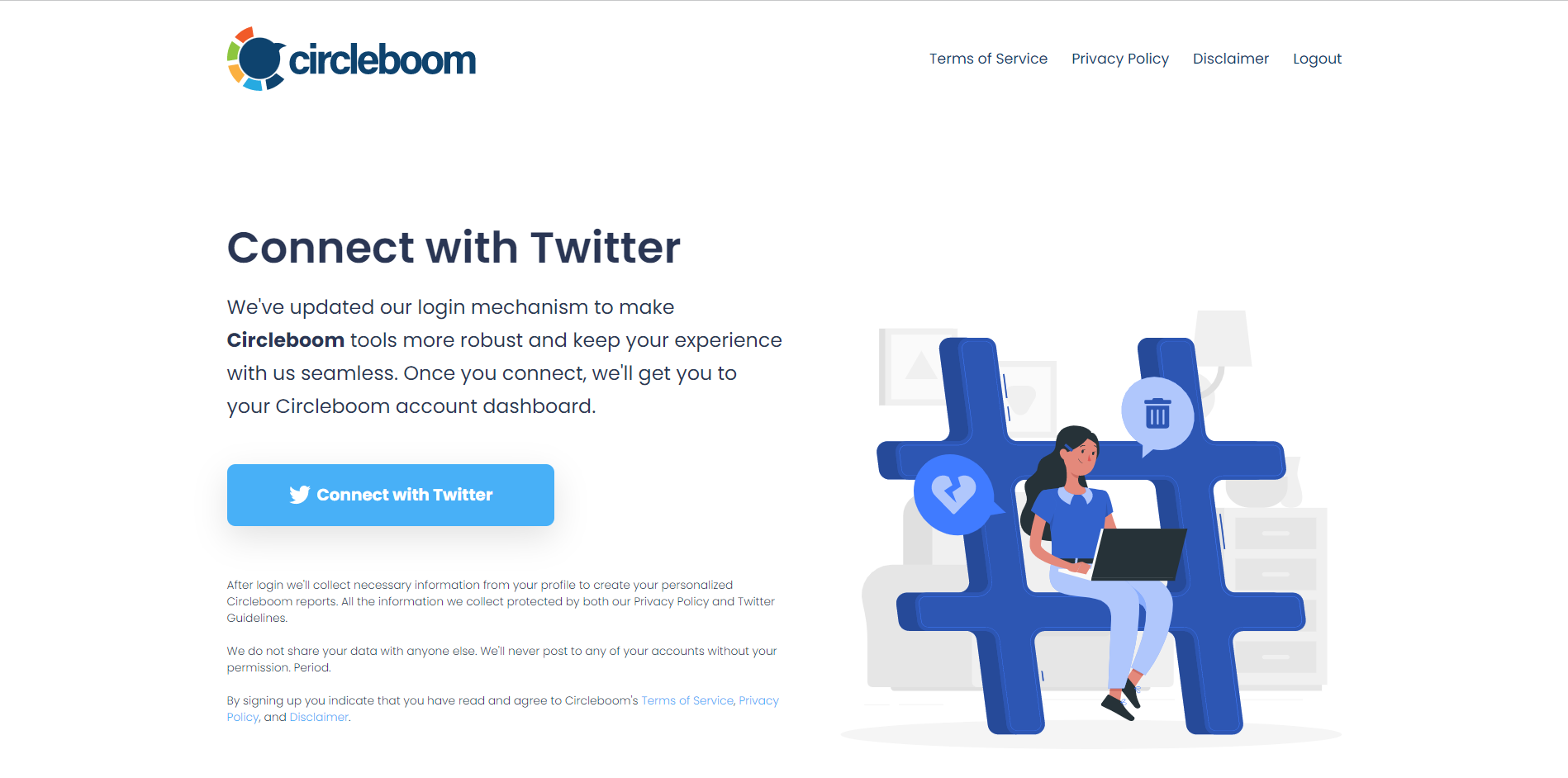 03
Please find the sidebar on the left and click "Delete Twitter Archive".
The board where you can upload your Twitter Archive will prompt immediately.
Click on the blue "Start Here" button to continue.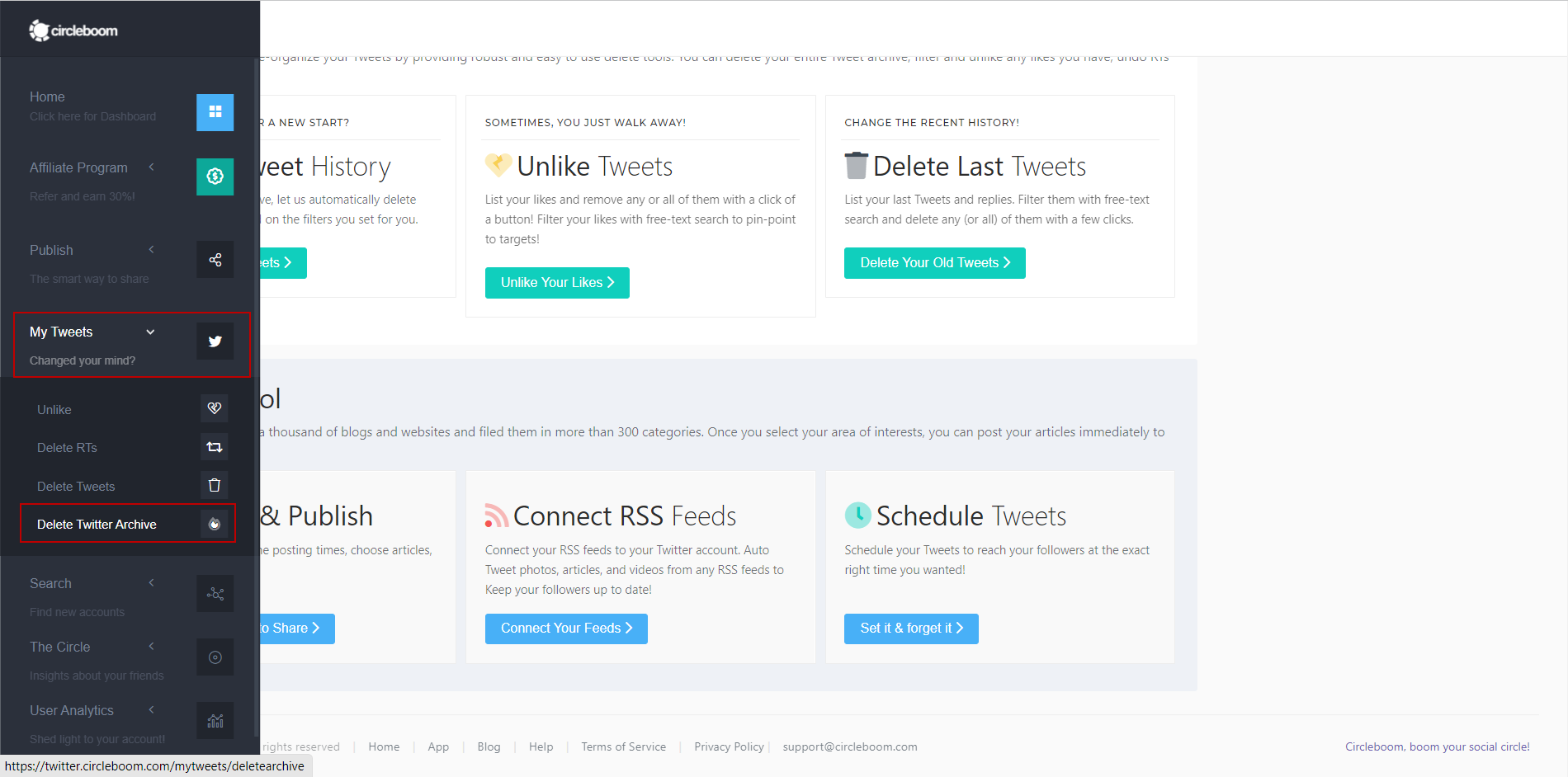 Upload your archive file to continue.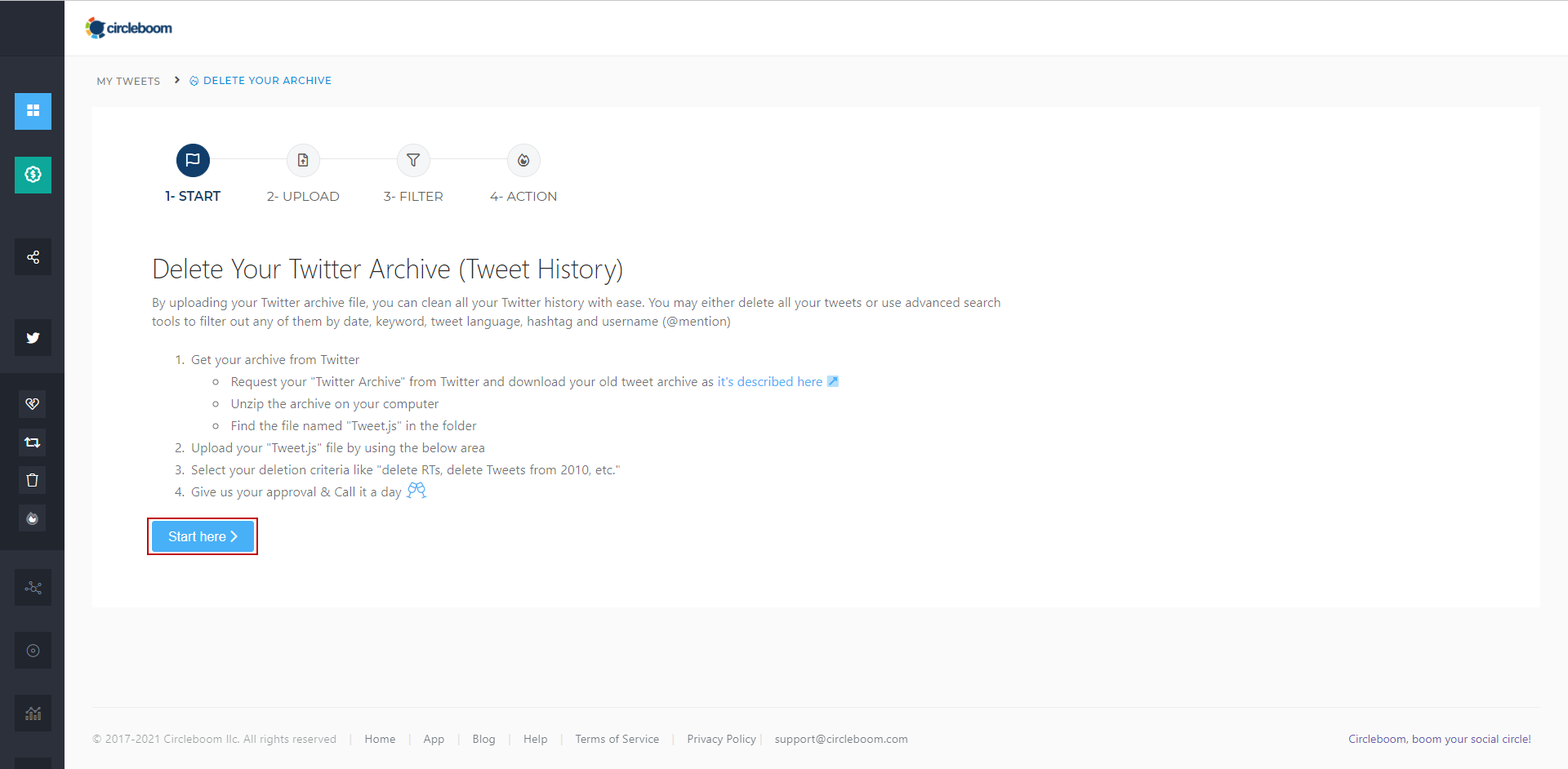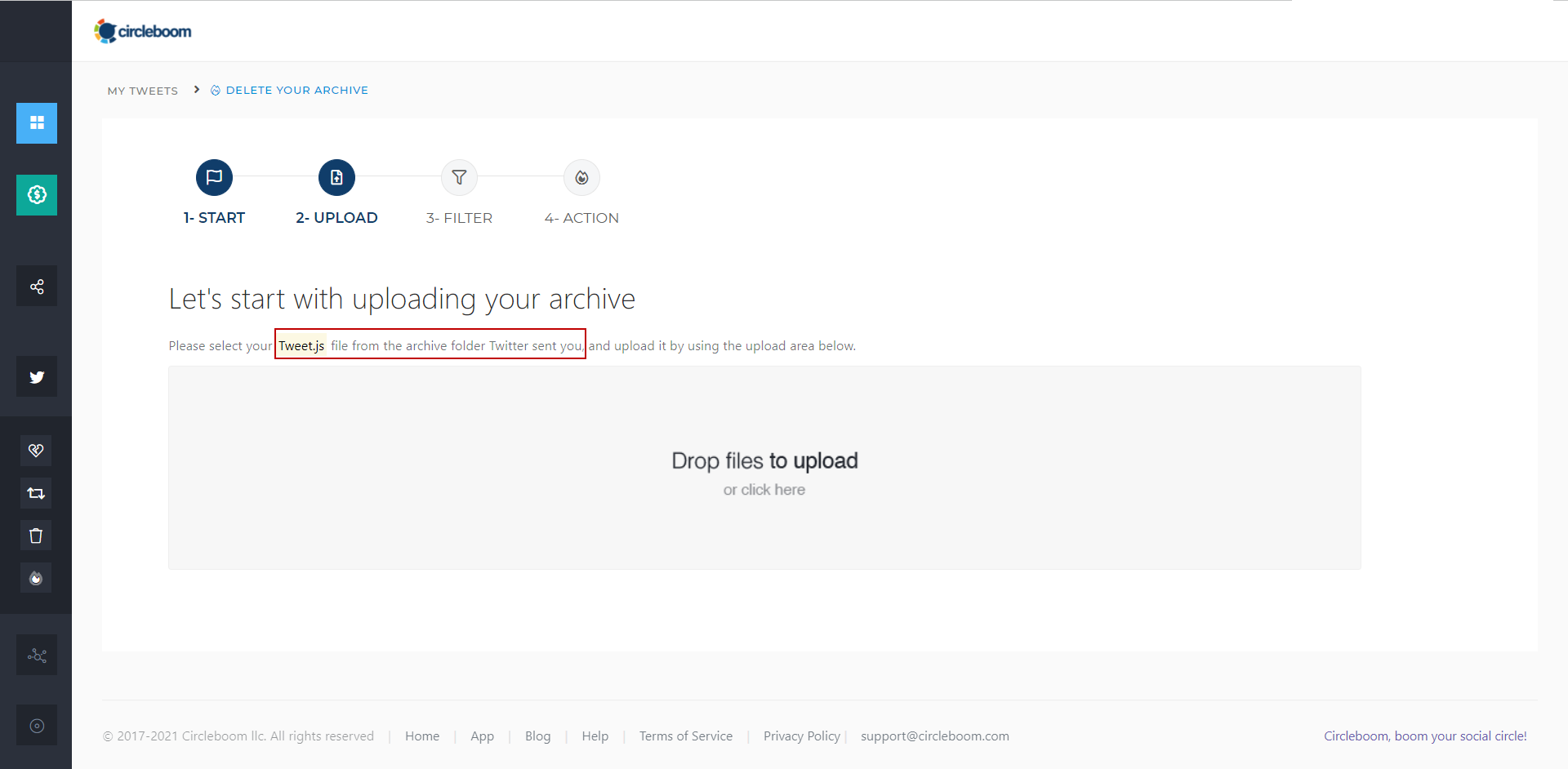 04
After uploading your Twitter Archive file, you will be taken to the dashboard, where you can clear your Twitter history.
Here, click the filtering option to open date filters.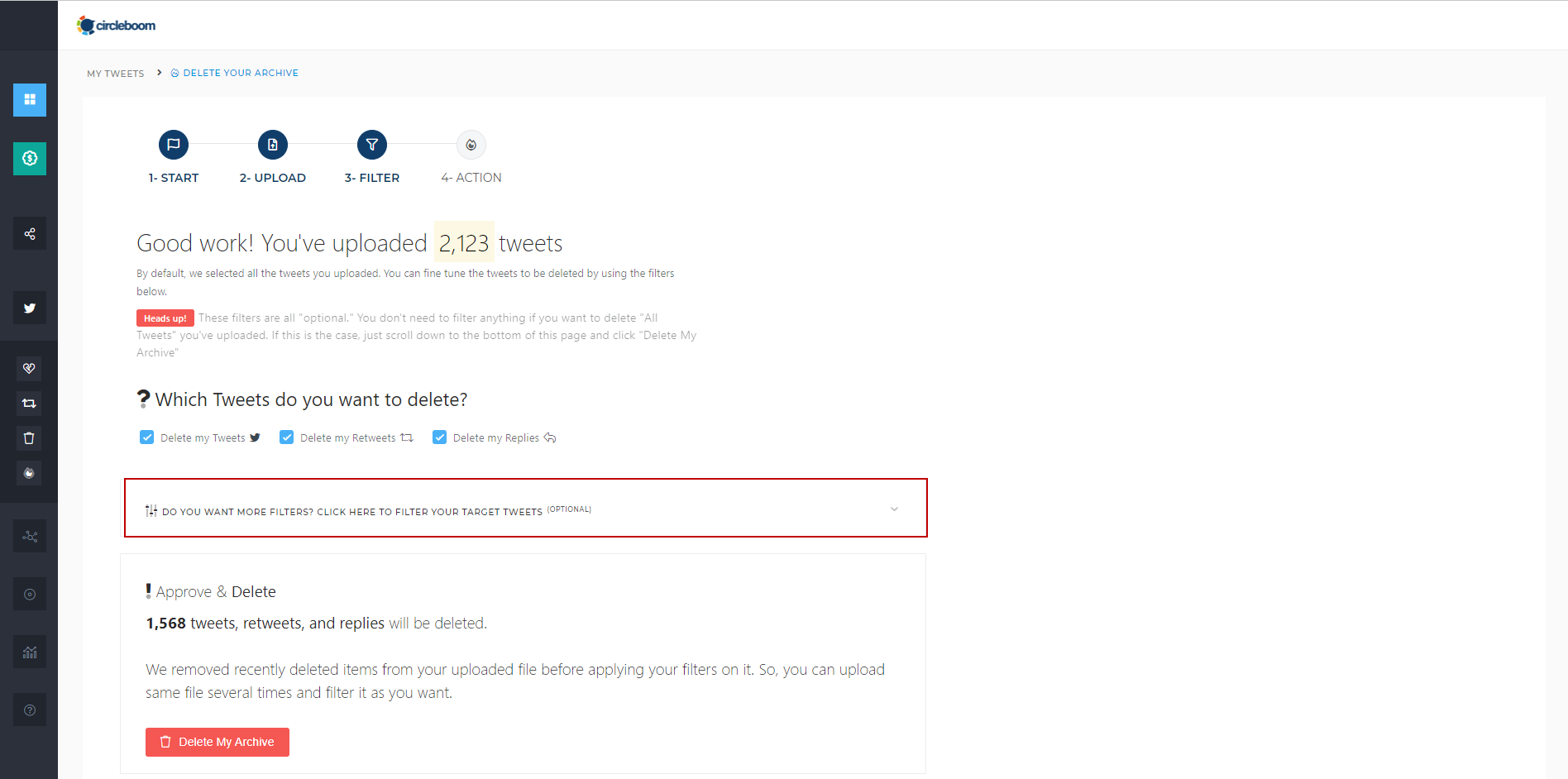 On the dashboard, you will find three options at the top, "Delete my Tweets", "Delete my Retweets" and "Delete my Replies". You can choose any or all of them considering your needs
If you want to clear your Twitter likes, you can follow our detailed guidelines to delete your Twitter likes.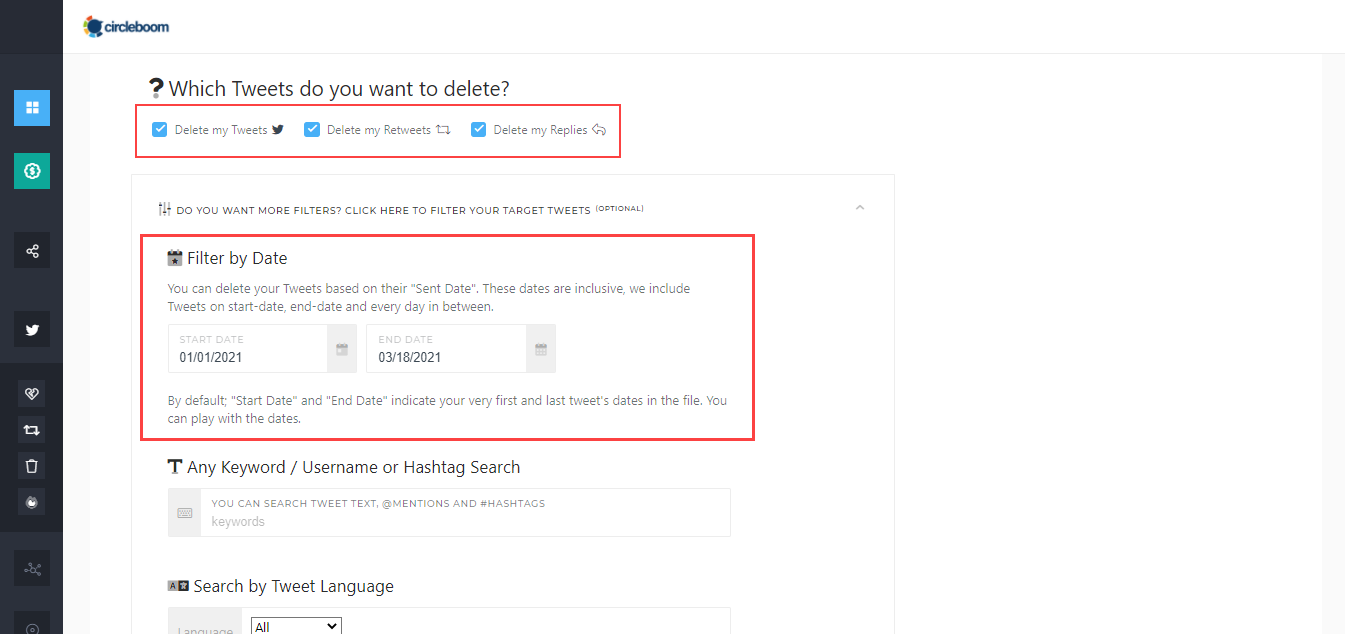 To clear your old tweets by date, scroll to the bottom level and click the red "Remove All Tweets" button after submitting the period or exact date when you clear all tweets sent on. Or, if you want to clear your tweets by keywords, you can define any keyword, hashtag, topic to submit to specify your filtering.
If you are a multilingual person and have tweeted in multiple languages, you can filter your old tweets by language.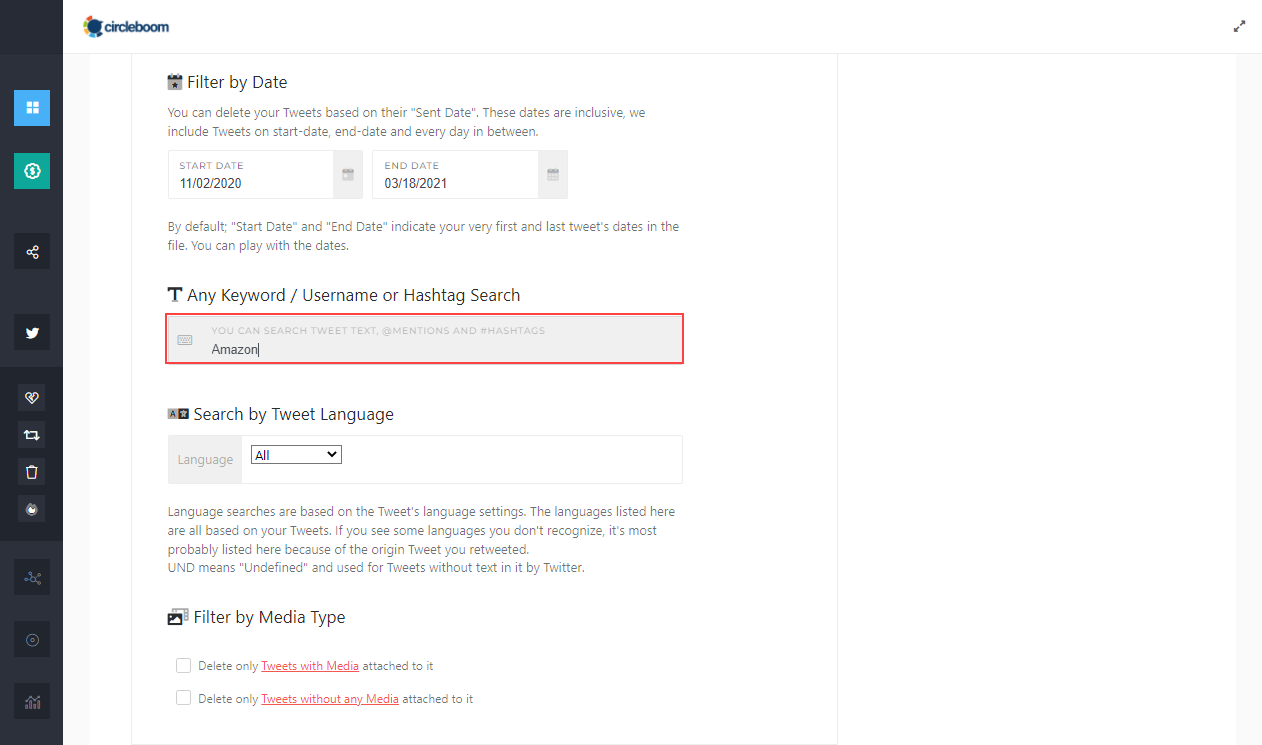 If you want to delete all your media tweets and keep the rest, or do you want to delete all your tweets with some media and keep the rest, both options are possible on Circleboom's Twitter Archive Deleter.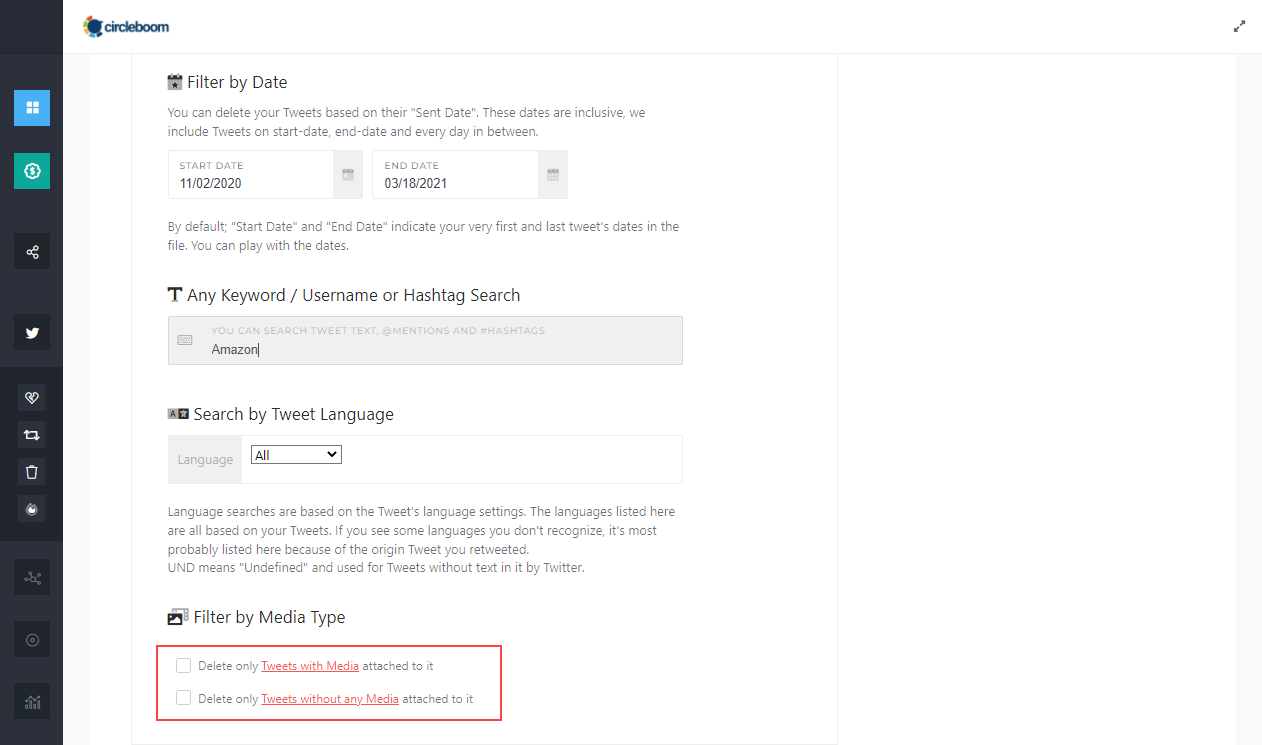 05
When your filtering process is done, just a few secs until filtering progress is complete.
Then finalize it via the red "Delete My Archive" button. That's easy to clear all your Twitter history with Twitter Archive Deleter of Circleboom!