Is it possible to schedule Google My Business posts? This is a hot question that demands a prompt answer if you run an online business, manage social media accounts, or are just an internet nerd.  When you type it on Google, you may see some confusing results.
But, do not be confused! There are several tools on the web that supports Google Business Profile scheduling!
And, to help you schedule Google My Business posts in advance, we've put up a thorough guide that lists the top ten tools.
So, let's begin!
10 Most Popular GMB Scheduler Tools
Let's start with our editorial choice: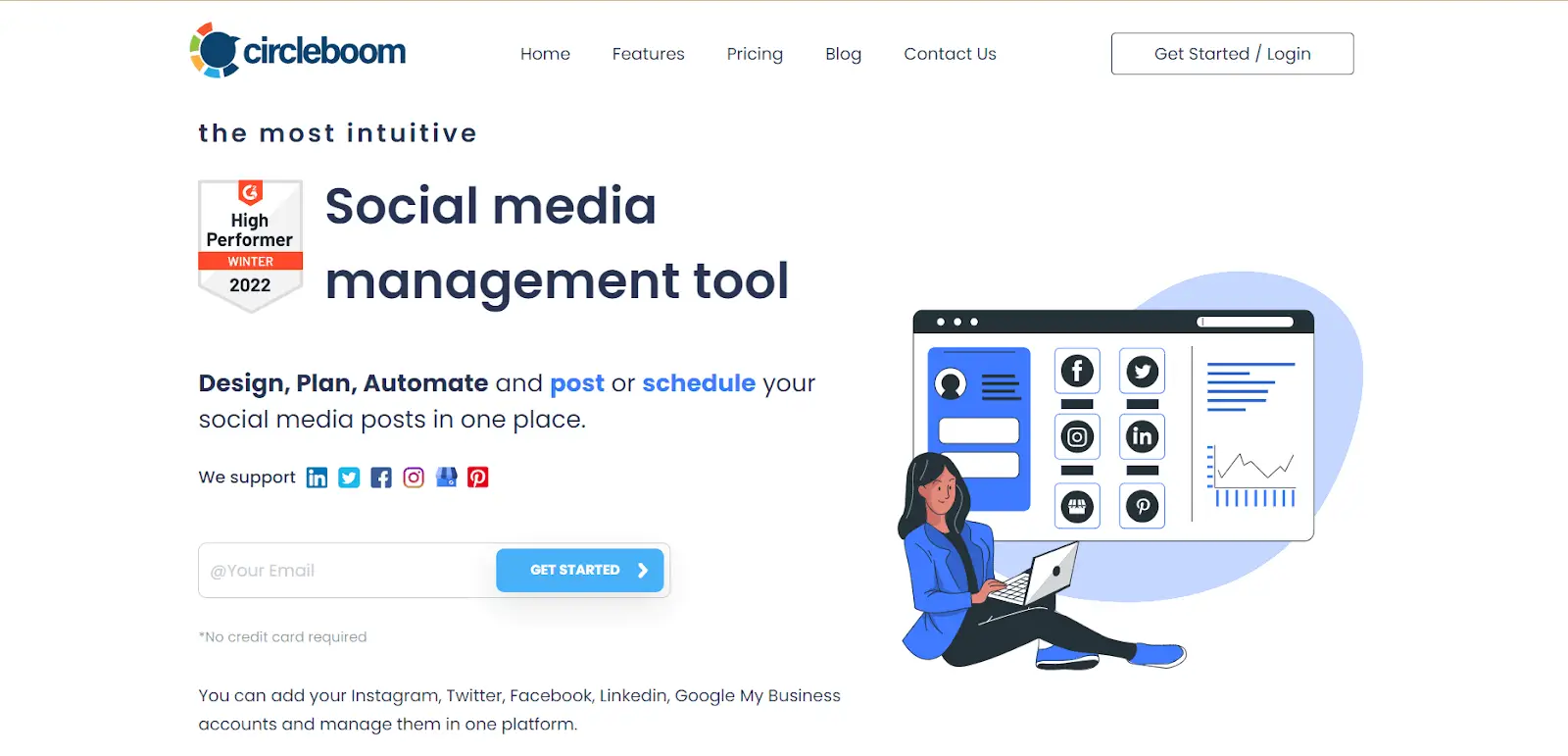 Like scheduling posts on your other social networks, you can schedule Google My Business posts with Circleboom Publish.
When you put your business to Google, you should keep your account always fresh with the latest content about your products, services, and niche.  
If you want to schedule your posts, curate the most recent industry news and articles, connect your blog or website RSS Feeds to post automatically on your Google Business Profile, or create a GMB design.
Canva, Unsplash, and Giphy built-in extensions on Circleboom provide amazing templates, photos, gifs, animations, filters, effects, graphics, and fonts to enrich your Google My Business posts. You can use ready-made GMB templates and create your posts easily.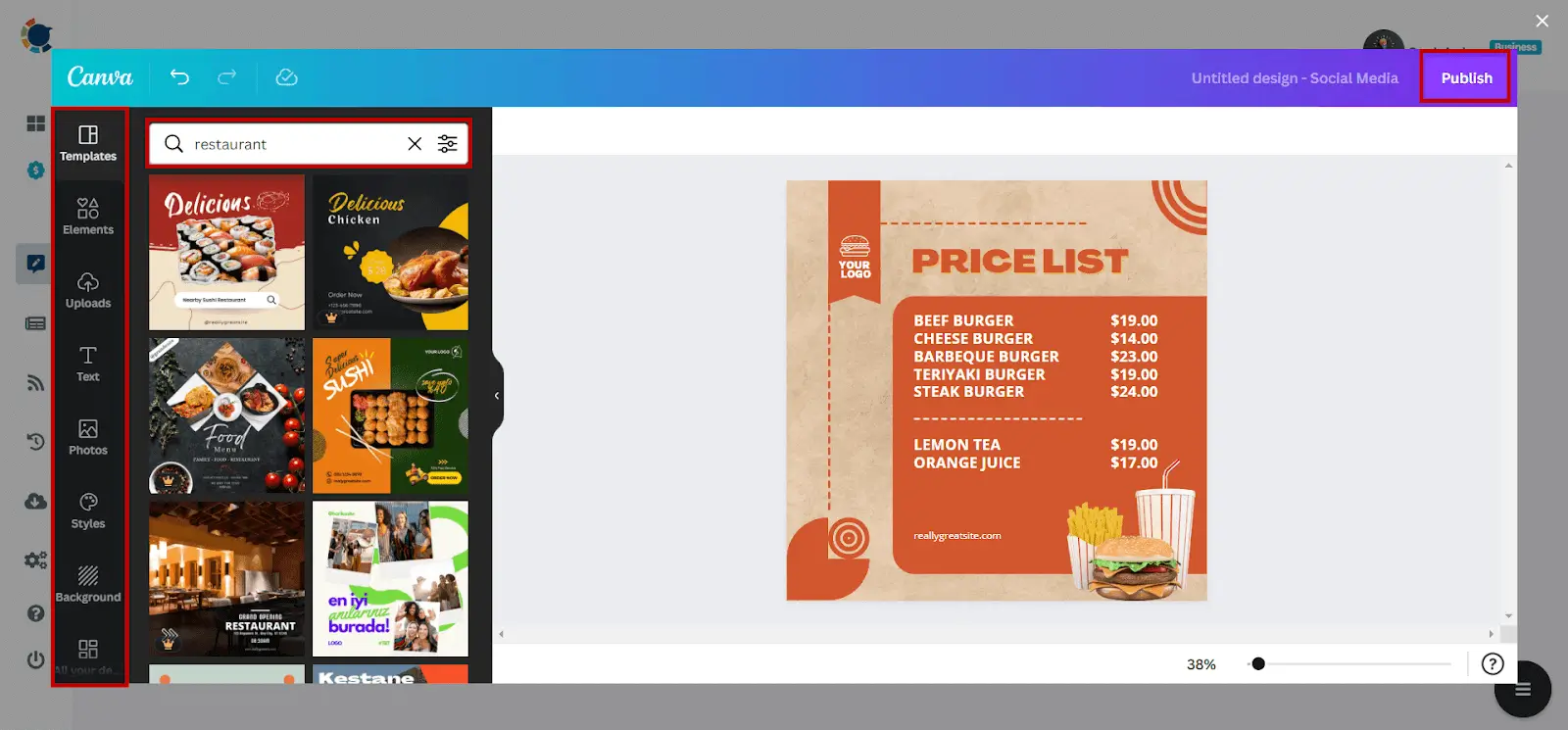 Creating and scheduling Google My Business posts on Circleboom is easier than on Google itself! You can create GMB 'Offer' and 'Event' posts. You can add CTA buttons like 'Buy', 'Order Online', 'Sign Up' etc., or additional information like 'Coupon Code' to your GMB posts.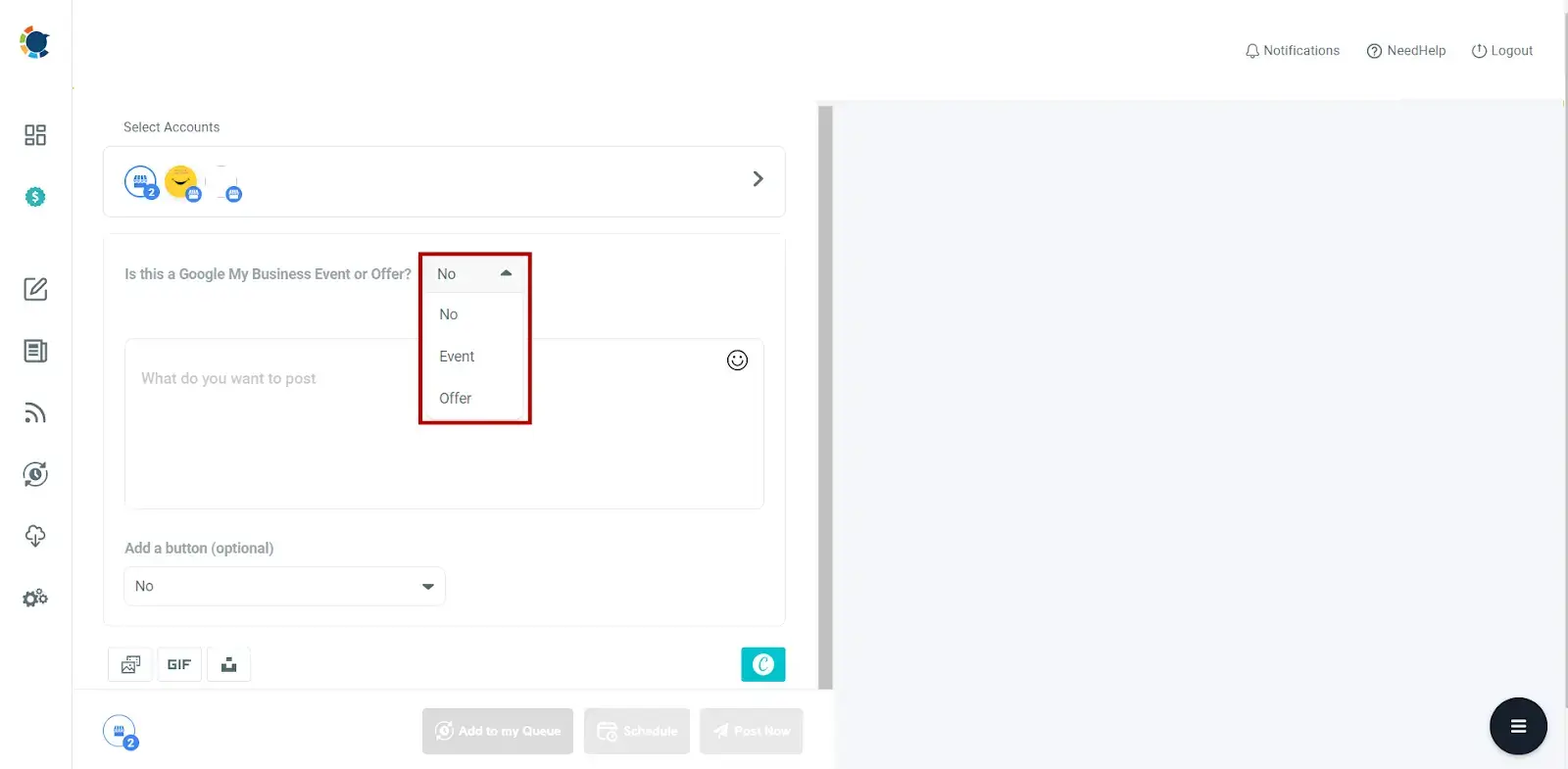 You can publish your Google My Business posts immediately or schedule them for a later date and time. Additionally, you can set up post queues and intervals to automatically submit content to Google My Business at preset times and days.
Circleboom Publish also enables users to manage their multiple Google My Business accounts in one dashboard.
Last but not least, you should try Circleboom Publish's AI Social Media Text Generator.
ChatGPT is on Circleboom!
You can create engaging call-to-actions for your business offers and events automatically and drive traffic to your business by the internet!
Circleboom Publish - OpenAI Text Generator
Create captivating social media content automatically on Circleboom with the help of ChatGPT!
TRY CIRCLEBOOM NOW
---
Circleboom Publish also supports Twitter, Facebook, Instagram, Pinterest, and LinkedIn.
---
Ease of Use: 9.4
Quality of Support: 9.4
Ease of Setup: 9.8
---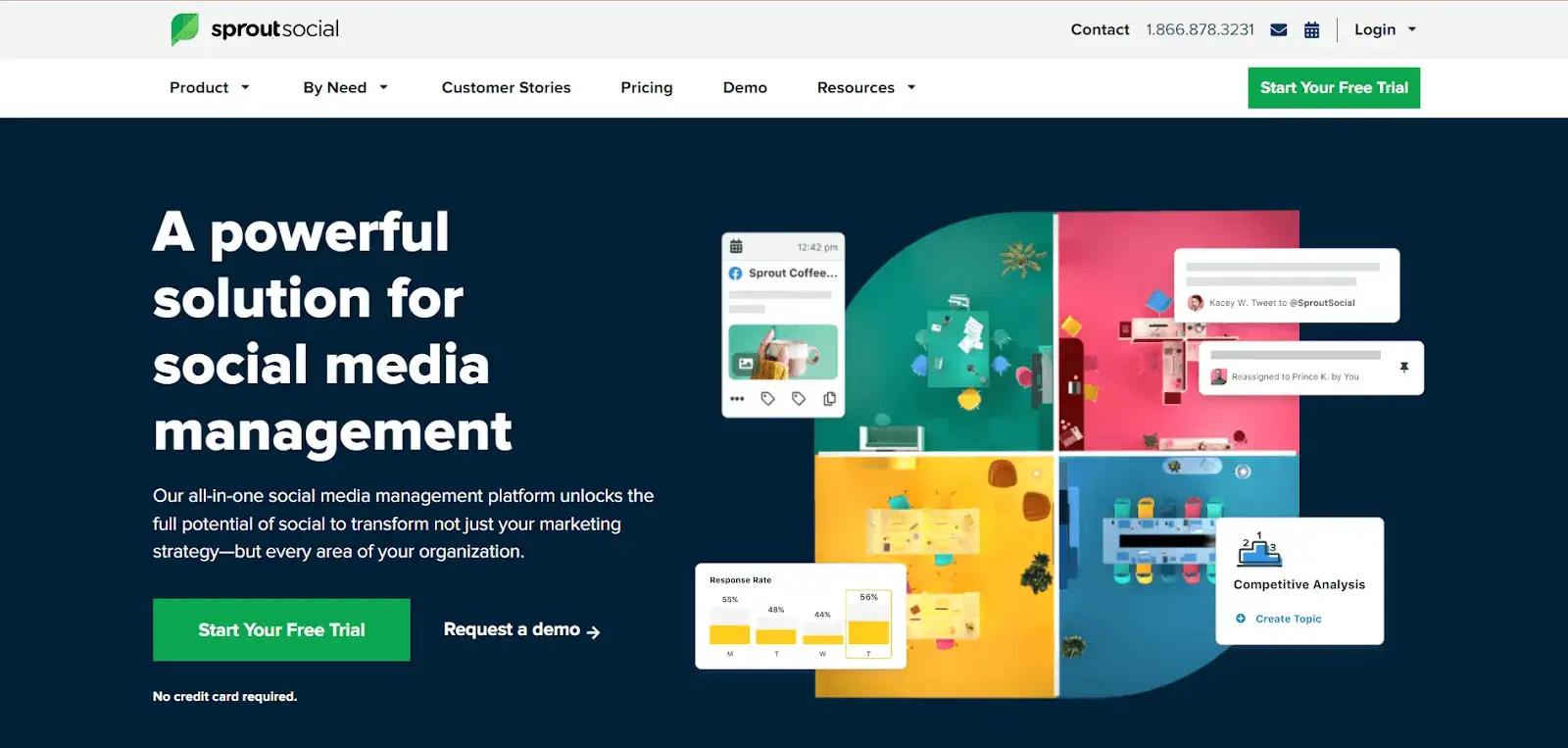 Google My Business connectivity is available in Sprout Social. Directly from Sprout Social, you can publish content to your Google My Business profile. After you put your business on Google, you will need to automate things! This is one of the best tricks to increase your visibility on Google!
As with any other network, you start by launching "Compose". Enter the text and images you want to include in your post after choosing one or more of your Google My Business locations. Next, pick an event or what's new post type. In the latter scenario, you must input your event's Start and End times and its Event Title. Additionally, you can choose a Button Type for your article. The post can then be sent immediately, scheduled, put in the Sprout Queue, or saved as a draft.
---
Ease of Use: 8.9
Quality of Support: 8.7
Ease of Setup: 8.8
---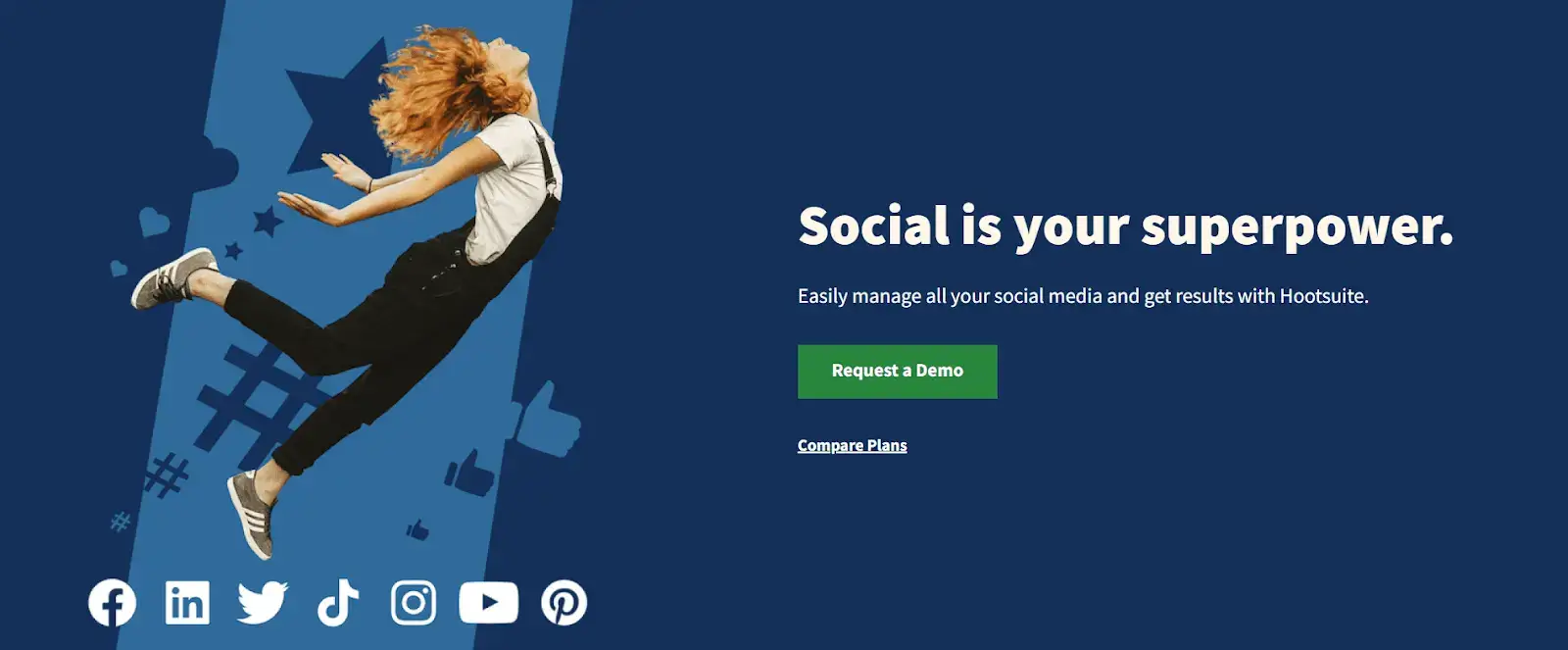 Although Hootsuite doesn't emphasize it, you may post Google My Business using the social media scheduling program. Verify your Google My Business profile first. After that, visit Hootsuite's App Directory to find Google My Business. Once you've installed that add-on, give Hootsuite permission to access each stream's Google My Business account (posts, questions, and reviews).
Go to the Posts stream and select "create a New Post" when you're ready to post something. Click on Post Now after completing the necessary fields, such as text, an image, a CTA button, and a link.
You can now see the questions and reviews from Google My Business in your streams and reply to any of them as you see fit.
Cons
Limited analytics: Hootsuite's analytics are not as comprehensive as some other social media management tools. This may be a drawback for businesses that require more detailed analytics to track their social media performance.
Limited customization options: While Hootsuite offers some customization options, they are not as extensive as some other social media management tools. This may be a drawback for businesses that require a high degree of customization for their social media posts.
Price: Hootsuite's pricing can be a drawback for small businesses or individuals. While there is a free plan, it has limited features, and the paid plans can be expensive, especially for businesses that need to manage multiple social media accounts.
Learning curve: Hootsuite has a steep learning curve, especially for beginners. It may take some time to get used to the interface and learn how to use all the features effectively.
No Instagram direct posting: Hootsuite does not allow direct posting to Instagram, which means businesses have to use a mobile device to publish their posts on the platform.
Customer support: Some users have reported poor customer support from Hootsuite, which can be frustrating for businesses that need quick assistance with any issues they encounter.
---
Ease of Use: 8.4
Quality of Support: 8.0
Ease of Setup: 8.4
---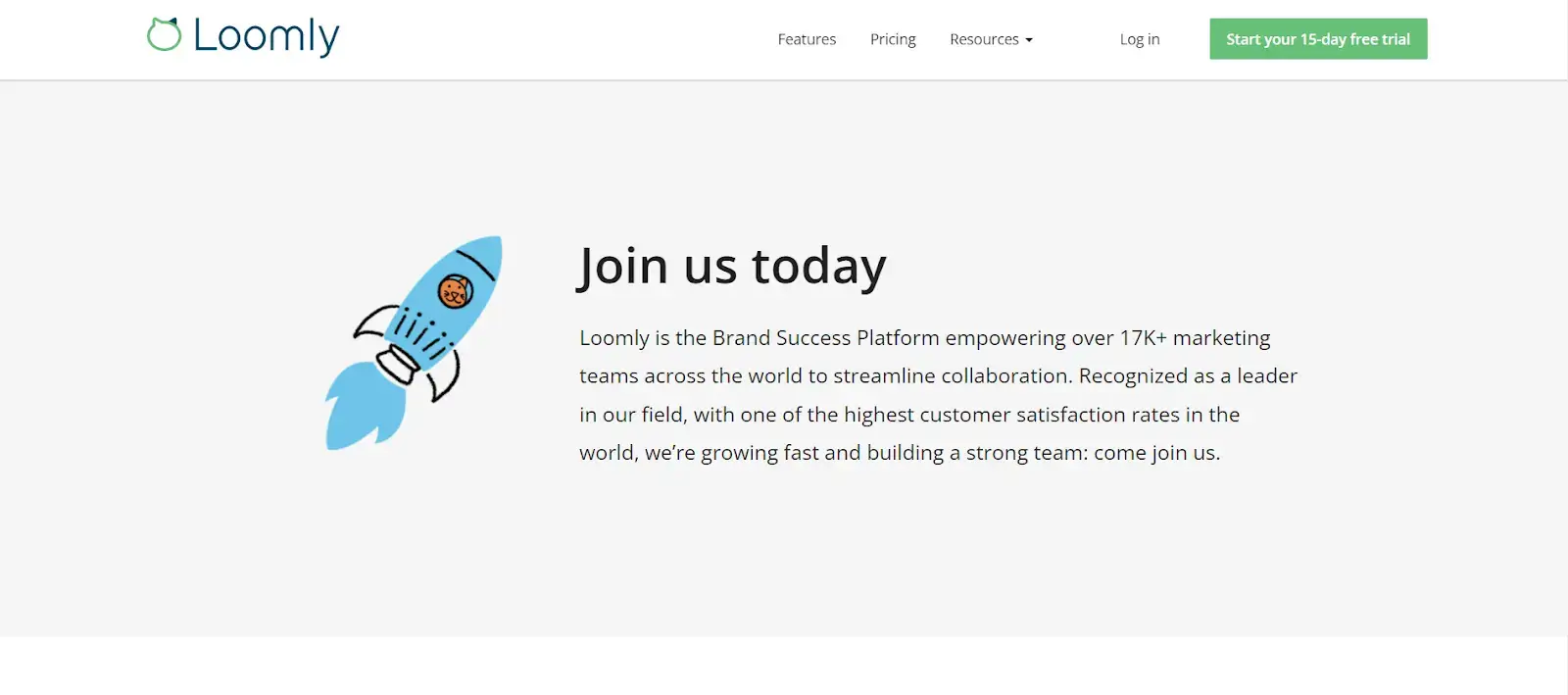 You may create, preview, approve, and schedule posts using Loomly to any confirmed Location you are in charge of.
The Social Accounts area of your calendar's Settings in Loomly lets you link your Google My Business account. On the second screen of Post Builder, you next choose Google My Business as a channel.
In the fourth panel of Post Builder, you can fine-tune your post as a What's New, Event, or Offer post. List View and Calendar View will both display your planned post. You may preview, accept, and schedule your post from Post View.
---
Ease of Use: 9.3
Quality of Support: 9.3
Ease of Setup: 9.4
---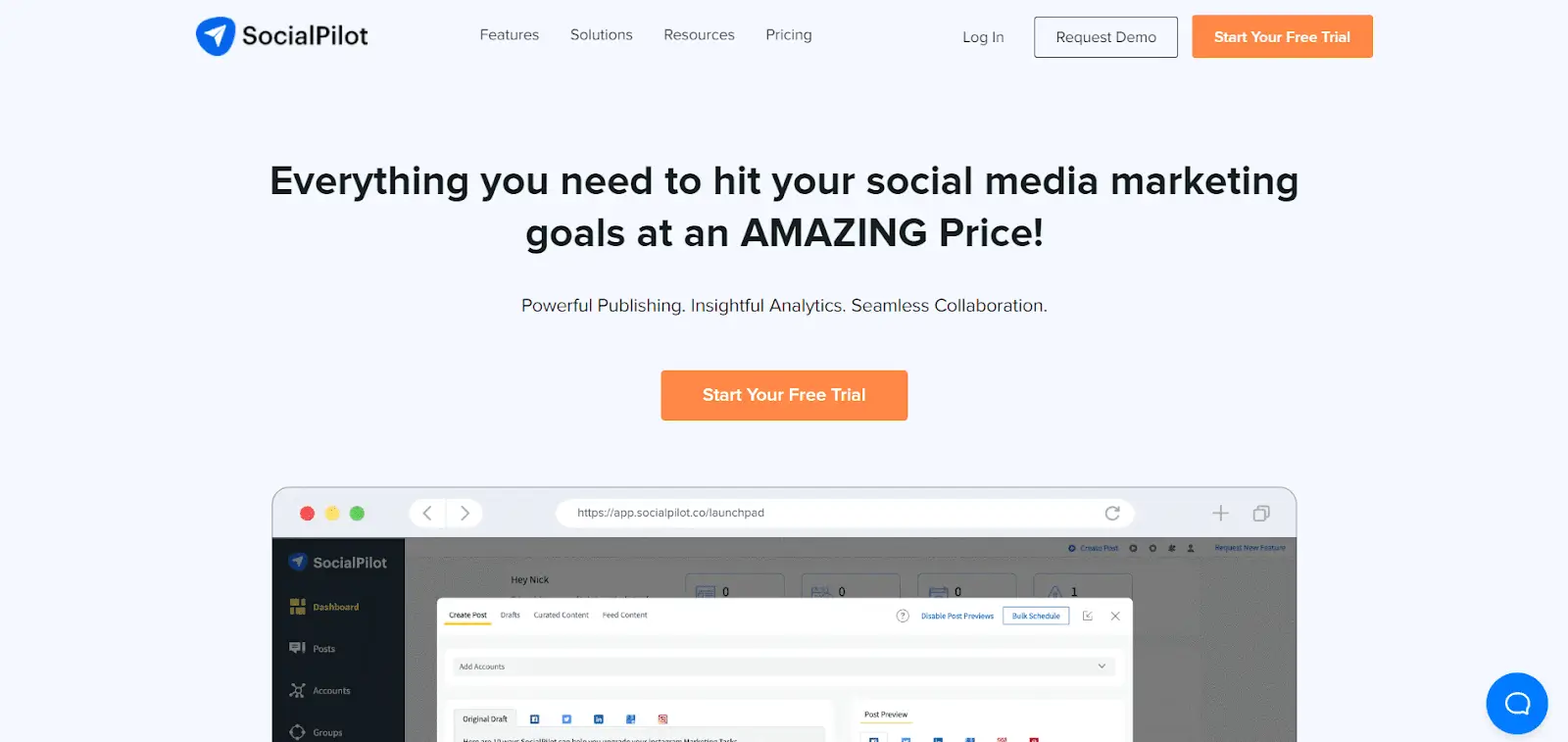 SocialPilot can help you dominate your local marketing methods by automating your Google My Business posts. Share news and updates with your local Google My Business listings to draw attention to your company from all website visitors. You may use it for advertising new specials, deals, goods, and services giving everyone a cause to visit your shop, and even retarget your loyal or infrequent consumers.
Include Call-To-Actions in your postings to entice readers to visit your website, product page, or social profile. To increase views on your Google business page, you might include images of your shop, its goods, or contented customers in your updates. To gain the trust of potential buyers, you can even have brief videos in your postings, such as "how-to" and product demonstrations.
---
Ease of Use: 9.0
Quality of Support: 8.9
Ease of Setup: 9.1
---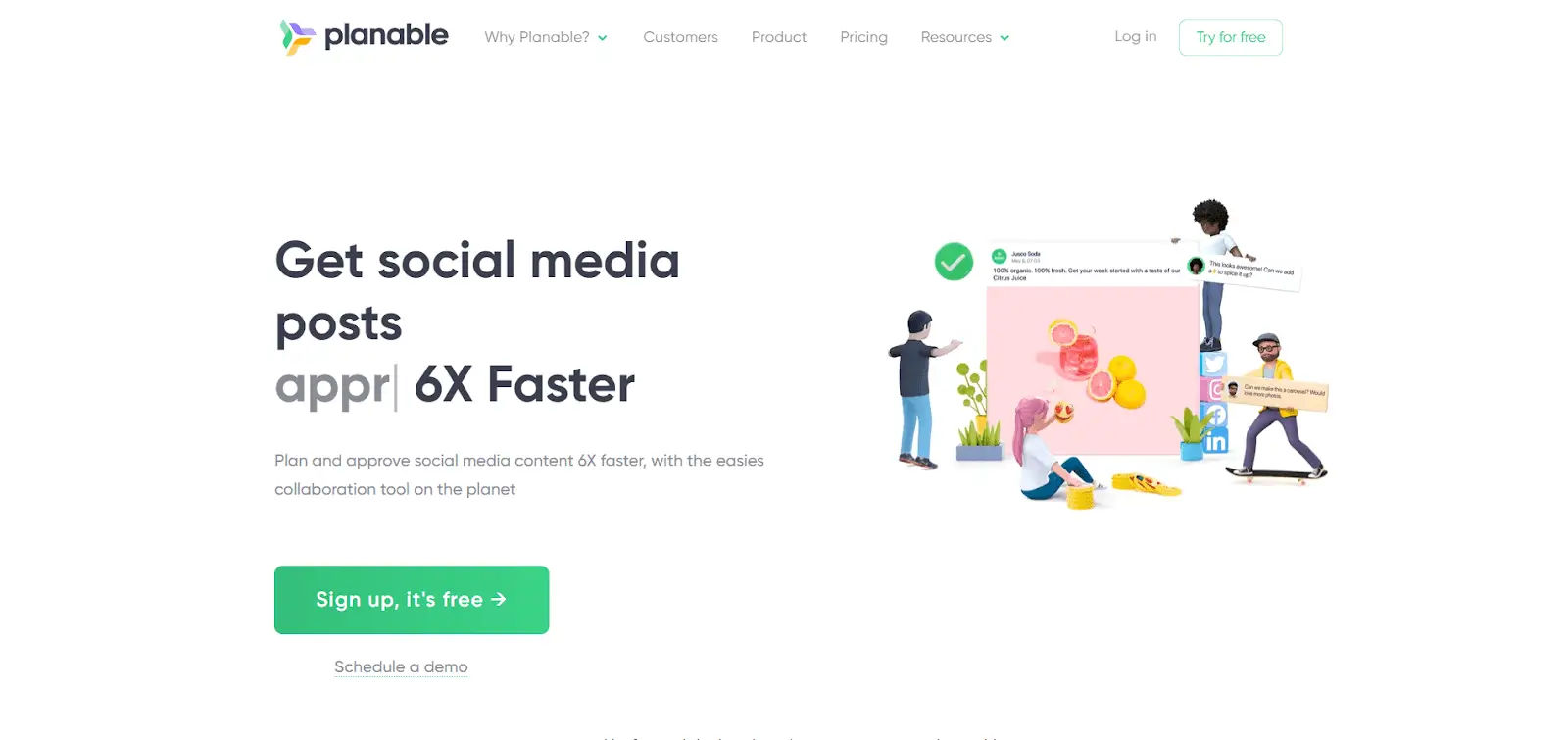 With Planable's new integration tool, you can plan your Google My Business posts. Before accomplishing this, You must register for both Planable and Google My Business. Within Planable, configure your business and workflow. Create an account. Go to Google My Business, click "Add Pages," and sign in using your account.
You can schedule posts to your social networks, and you can schedule Google My Business posts in Planable. Depending on whether you prefer the Feed View or Calendar View, you can customize the appearance of your feed in Planable. To prevent confusion and errors, you can assign specific roles and rights to coworkers, clients, and stakeholders. Then, you can use Planable to plan your Google My Business, LinkedIn, Instagram, Facebook, and Twitter posts.
---
Ease of Use: 9.3
Quality of Support: 8.9
Ease of Setup: 9.3
---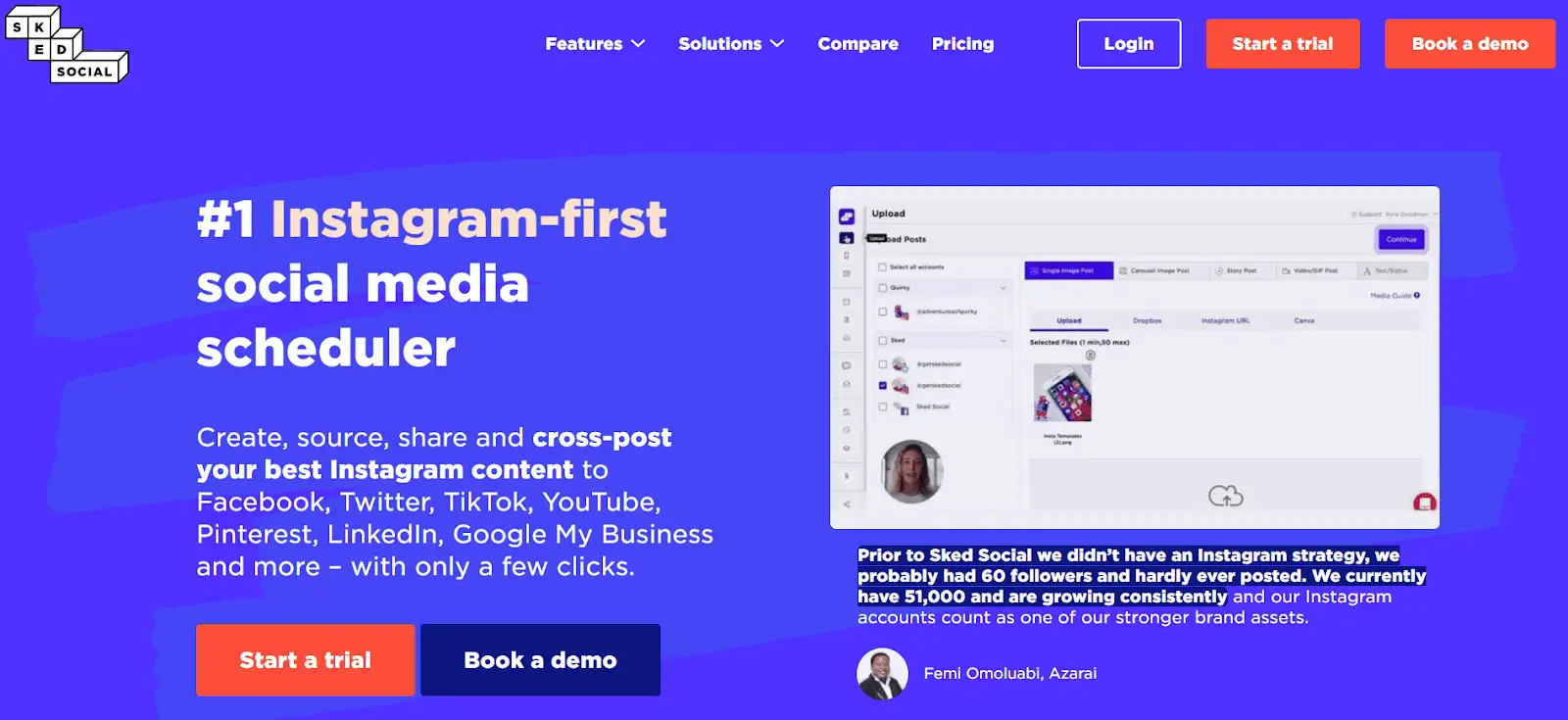 You can publish on Instagram, Facebook, Twitter, YouTube, LinkedIn, and Google My Business with Sked Social, even though it largely touts itself as the only Instagram scheduler you'll ever need.
You must first determine if you can generate Google My Business posts in the Google Business Dashboard because Google limits who can utilize Google My Business to only some businesses. Before posting to Google My Business, you must first be "verified."
You can use Sked to publish there, just like your other social media networks, assuming you are eligible to use Google My Business. However, you can decide where your posts will be placed. Before scheduling or editing a post, you must select a "subject type." These are the "post types" that Google offers and each post type has particular features. Sked currently supports only a few Google My Business post kinds: "What's New" ("standard"), Events, Offers, and Alerts.
---
Ease of Use: 8.8
Quality of Support: 8.3
Ease of Setup: 8.3
---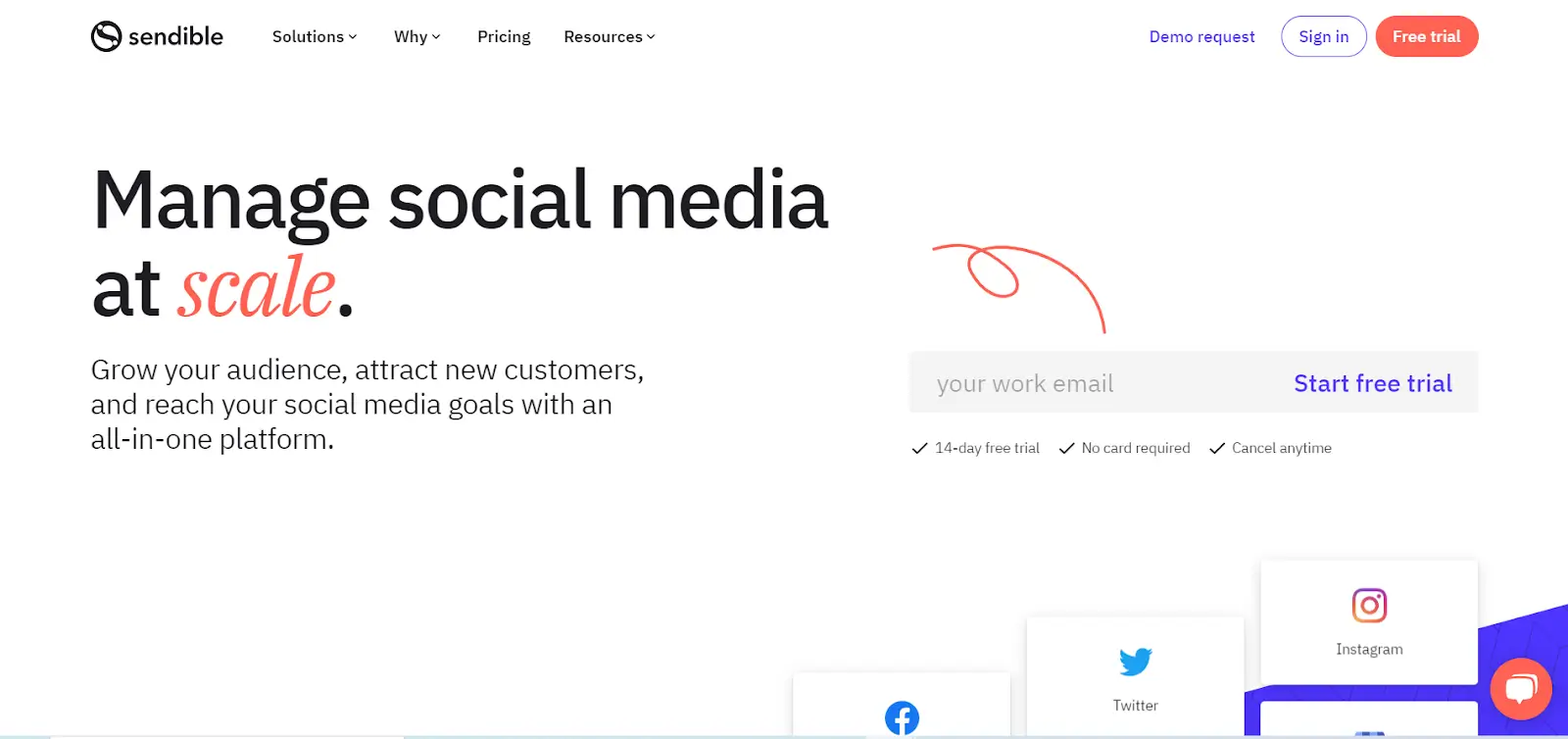 In 2018, Sendible enabled businesses to use their social media platform to schedule posts to Google My Business pages. They acknowledged that the Posts feature, which allows companies to publish material directly to Google's search results, is one of the most exciting things to emerge from the Google My Business team. Additionally, the Posts feature presents a tremendous potential for you to add value if you run an agency and don't already manage your clients' online presence on Google.
Sendible can be used to mass-schedule Google My Business Posts. You first link your Sendible account to your Google My Business account (do this for each account if you are an agency). You connect for each of your business sites as part of this process.
Then, just like any other social media network, you can schedule your posts in Sendible for Google My Business. Each article has a link that lets you select the CTA you want to utilize. If your post contains a link, a button pointing users to your connection will be created when it is published on Google My Business.
Ease of Use: 8.8
Quality of Support: 8.9
Ease of Setup: 8.6
---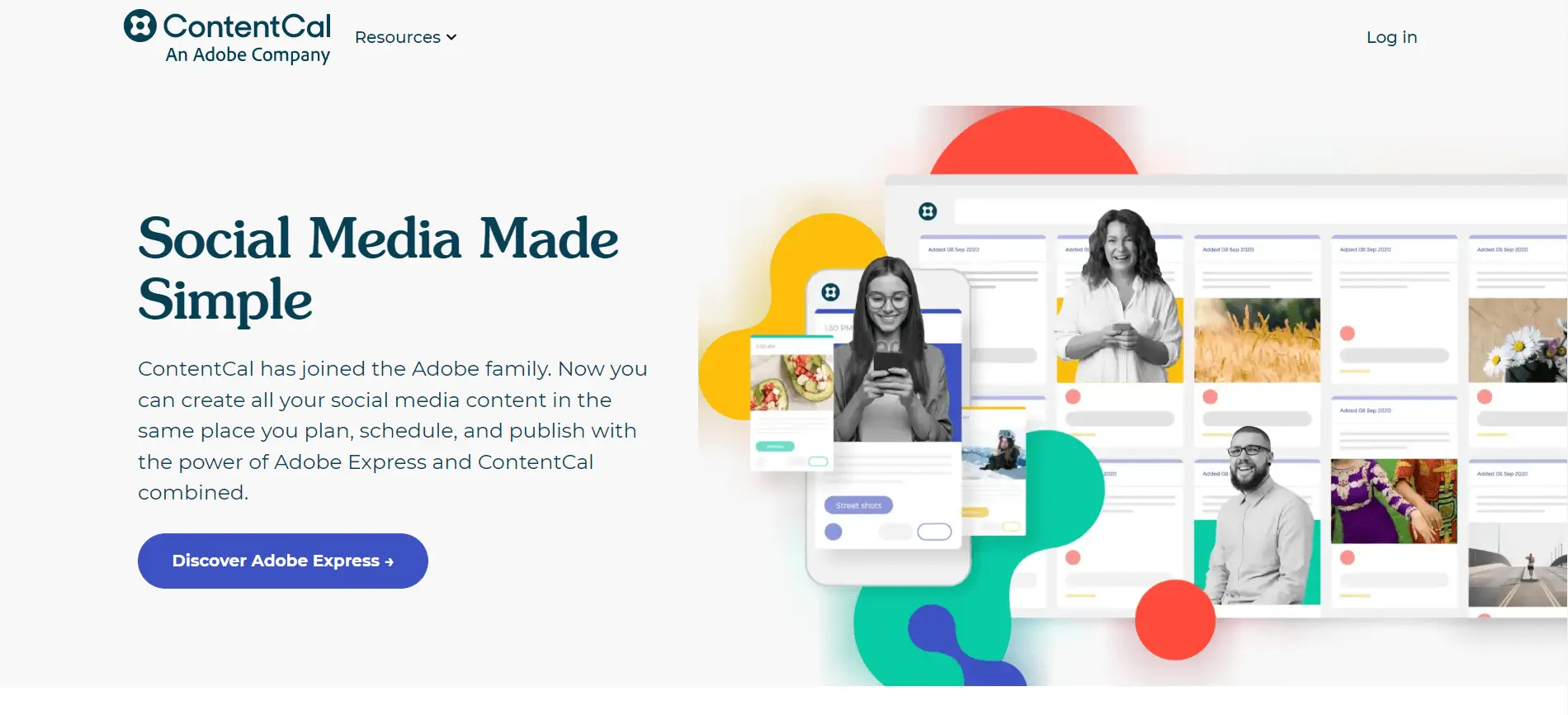 Most of the planning, scheduling and content posting processes are automated using ContentCal. It functions primarily as a visual calendar and arranges your material according to color.
In 2020, ContentCal expanded its Google My Business connectivity. For a while, users had been clamoring for the ability to post to Google My Business. To access the Google My Business integration, however, you must be on the Premium / Custom plans.
The "What's New" post type and the "Events" post type are two types of Google My Business posts that you may publish using the ContentCal Google My Business connection. Additionally, you can include a button in each post to nudge readers to engage with your material.
---
Ease of Use: ?
Quality of Support: ?
Ease of Setup: ?
---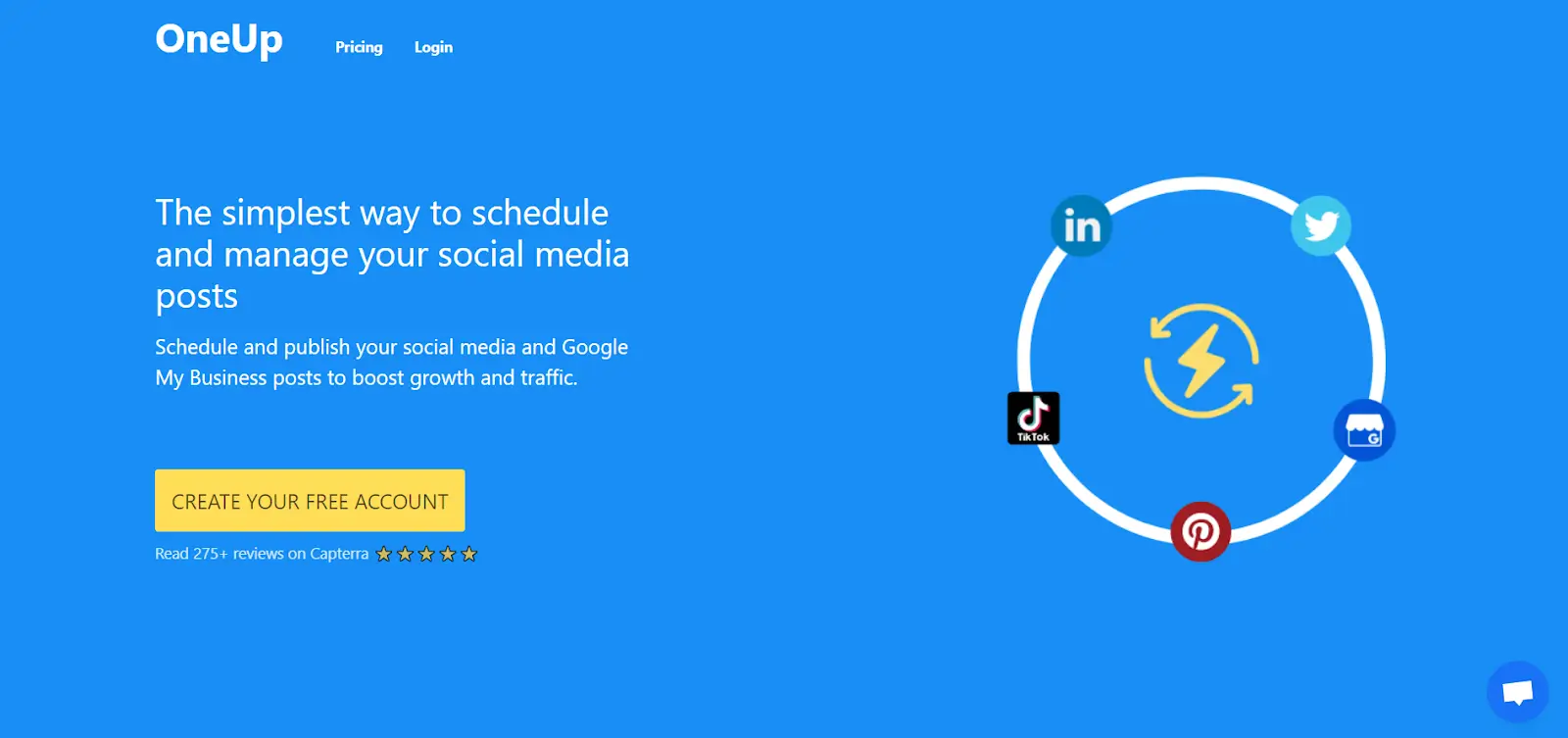 OneUp allows you to plan and produce Google My Business and social media posts to increase growth and traffic. You can add a post, decide whether to publish it once or have it automatically recycled at the frequency you like, and either publish it right away or schedule it for later.
To organize and filter postings, you can establish categories, which you can use to group accounts. If you own an agency, you may set as many categories as you need to keep your postings sorted and structured across several clients.
You can modify upcoming posts in Calendar View, where you can drag and drop days to change when they go live.
Your Google My Business posts can be automated and scheduled with OneUp. For instance, you can simultaneously post to one or more Google My Business sites, including images, links, and Call-To-Action buttons in your posts, and even upload photos to the Google My Business Photos section.
---
Ease of Use: 8.7
Quality of Support: 9.5
Ease of Setup: 8.0
---
The advantages of using Google My Business

Users who make a Google search for specific information on a firm can call the number to learn more about its services and products before using or purchasing them.
Because they portray a more credible and professional image than other firms.
It is simpler for potential customers to find the business because information like the address, driving instructions, phone number, e-mail address, website address, and directions are provided on Google Maps and Google Searches.
You can take action to improve service quality and turn a bad experience into a good one by paying attention to the feedback left by customers and visitors.
Businesses may give customers more precise information by posting pictures of the location and the goods. Businesses on Google Maps that have photographs receive more directions. This way will allow you to attract more potential clients to your business.
How frequently should you publish content on Google My Business?
Posting on Google My Business is essential to stay in touch with your customers. Regular updates are recommended for your Google Business Profile page at least once every seven days.
Your clients will expect consistency from you. Posting frequently is a fantastic way to demonstrate your organization's dedication to giving customers essential service.
You can use this space to announce sales, new items, and new opportunities. When it comes to posting various kinds of content, GMB offers you a lot of options. Your content will display in search results, offering you an excellent opportunity to attract the attention of potential clients.
What is the best time for Google My Business posts?
You may use this to decide when to post on Google Business. On workdays, you'll probably pleasantly surprise your audience with new information!
Through Google Business Profile, companies get the most calls on weekdays between 10 and 12 p.m.
The best days for posting during the workweek are Thursdays and Fridays between 9 and 11 a.m.
The second-best period is from 9 to 11 a.m. on Mondays and Tuesdays.
After you find the best times for your business, you can set times on Circleboom and automate your posts.
What can I do if my Google My Business listing disappeared?
In case your Google My Business listing has vanished, you can follow the below steps to restore it:
Verify if there are any violations: Ensure that your listing hasn't been taken down because of any violations of Google's policies. Examples of violations include having multiple listings for the same business or using a fake address.
Check your account status: Ensure that your Google My Business account is active and in good standing. You can log in and check for any alerts or notifications to verify your account's status.
Verify for updates: Verify if any recent Google search algorithm or listings guideline updates might have affected your listing's visibility.
Request reinstatement: If your listing has been taken down due to a violation, you can appeal for reinstatement through the Google My Business dashboard. You should provide proof that you have corrected the violations.
Contact support: If the above steps don't help, contact Google My Business support for assistance. They can offer guidance on the next steps and help troubleshoot the issue.
Acting promptly is crucial if your Google My Business listing disappears as it can affect your online visibility and customer acquisition.
Do I need a physical address for Google My Business?
To create and verify your business listing on Google My Business, you must have a physical address. This address can be a storefront, office, or any other location where you conduct business. Google uses this address to confirm your business's location and to display it on Google Maps.
If you don't have a physical storefront or office, you might be able to use a virtual office or coworking space as your business address. However, this is against Google's policies, and using a virtual address or P.O. box can lead to the suspension or removal of your listing.
Service-area businesses (SABs) may be an exception to this rule and use a service area instead of a physical address. However, even SABs are required to provide a physical address to Google for verification purposes.
In conclusion, a physical address is generally necessary for Google My Business, but there are exceptions for service-area businesses. Ensuring that your business address is correct and up-to-date is crucial, as it can impact your online visibility and search engine rankings.
Final Words
Google Business Profile, formerly Google My Business, is a great service for businesses that want to build an online presence on their own. But, after you put your business on Google, you need to follow some rules and practices to increase your visibility.
Users can schedule their Google My Business posts by using third-party tools. Among them, Circleboom Publish comes forward with its differentiating features and tools.
You can take advantage of scheduling GMB posts at affordable prices.
---