Not everyone you follow on Twitter will follow you back. It's basic. Despite understanding this, it's interesting how we always want to know who's not following back. Other than that, it's useful to know the quality of accounts following you.
If you follow a lot of accounts with hardly anybody following you back, you might want to have a thorough look at your Twitter account. People might not follow you back if:
Your Twitter account doesn't look authentic. A lack of a profile picture or Twitter bio can make your profile look fake.
There are no tweets in your account. No one might be interested in following an empty Twitter account.
Your Twitter account seems controversial. Maybe you share some uncommon views that can throw people away from following your account.
If your Twitter account doesn't depict any of these traits, then you are doing the right! So, those who are not following you back simply won't follow you!
How to Find Twitter Accounts not Following Back:
Circleboom is a complete Twitter management tool that can also help you in finding Twitter accounts that do not follow you back. You can find the non-followers with these 2 steps:
Step 1: Login to the Circleboom dashboard by authenticating your Twitter account. Then, click on the menu on the left and select "The Circle" and select "Not following back"

Step 2: Circleboom will list all the Twitter accounts that are not following back your Twitter account. You can then visit each account to unfollow them by clicking on the Visit button on the Circleboom dashboard.
With these two simple steps, you can easily find out all the accounts who don't follow you back. Circleboom offers added advantage of filters, whitelist, blacklist, Twitter list, and grid search to use Twitter more effectively. Here are some of the additional advantages of using Circleboom to find non-followers:
With the time filter, you can hide the accounts you have recently followed. You can select from 10, 20, 30, 60,120,150, 180 days to make sure you are not unfollowing accounts you followed recently.
The green whitelist icon allows you to whitelist Twitter accounts that you never want to review for not following back. Once whitelisted, they won't be present in your search results anymore.
You can also select accounts and add them to your Twitter lists.
If you are interested in selected profile or Twitter accounts from a particular location, you can use the grid search. Type the keyword, hashtag, location in the grid search box and Circleboom will filter the results for you.
How to Retain Followers on Twitter?
An active Twitter profile that does not add to the noise but adds relevant content can quickly gain followers on Twitter. You need to post consistently and maintain healthy conversations on Twitter for people to continue following you. Circleboom can also help you in publishing your content regularly with their publishing tool. It's also important to publish your post at the right times and with the right hashtags.
The steps listed above will help you quickly identify the Twitter accounts that are not following you back. If you have any issues using Circleboom, you can let us know in the comments below.

5 Tools to check who is not following you back on Twitter
These are 5 effective tools to track unfollowers on Twitter.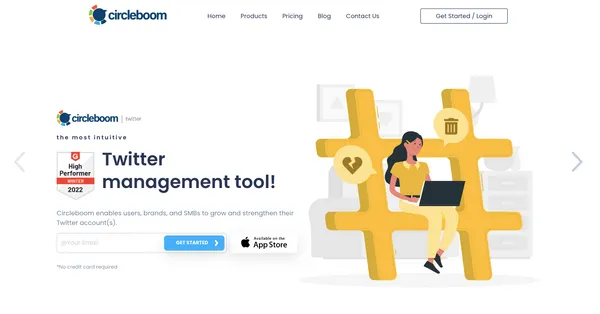 Circleboom Twitter is the best Twitter tool if you want to see who doesn't follow you back. Yet, its features are beyond this one.
Circleboom Twitter also sorts your follower by their different characteristics, like their activity levels on Twitter and verification status.
Plus, Circleboom Twitter has an excellent analytics tool that enables you to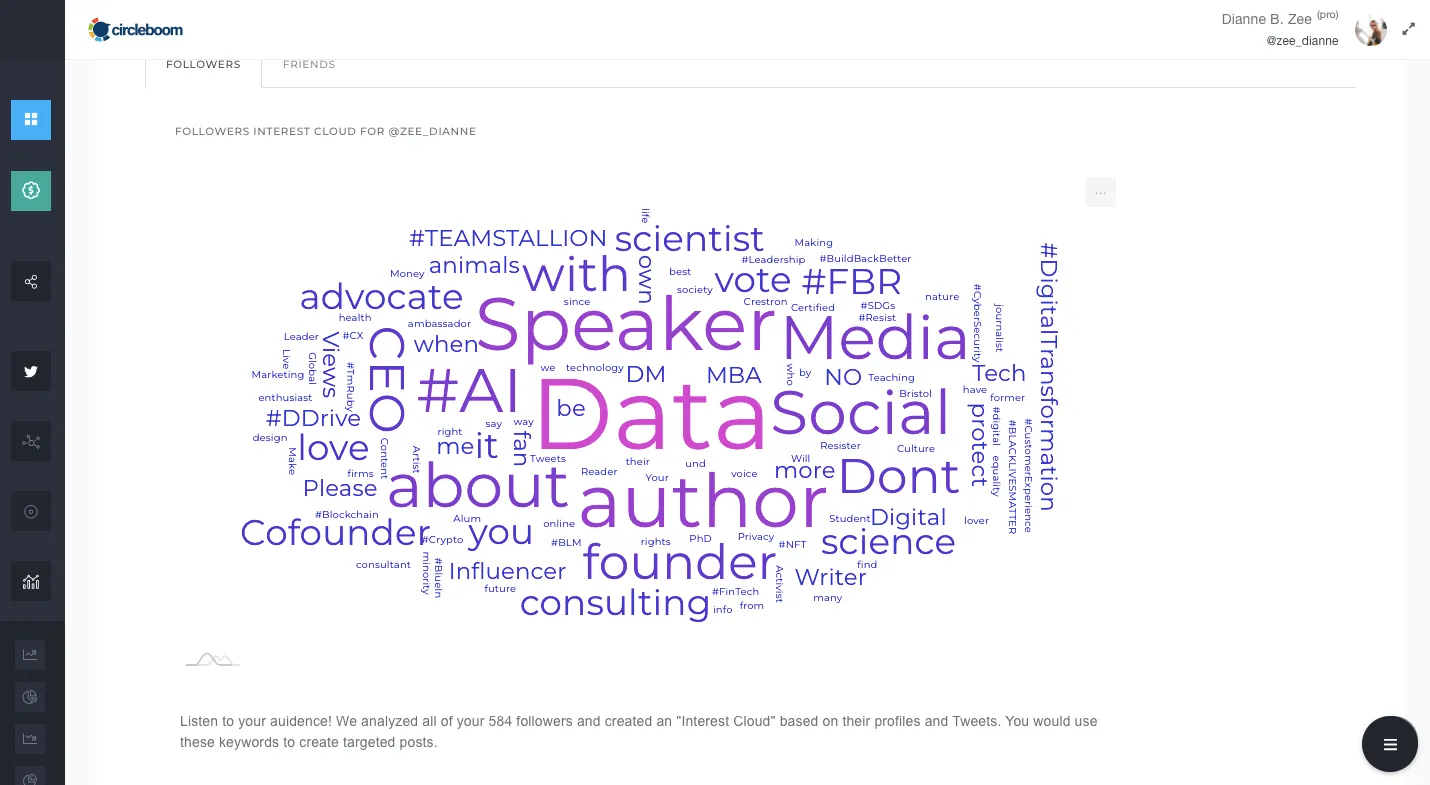 After summing up the services Circleboom Twitter provides, it's now time to show you how to use this tool to find out who is not following you back on Twitter. Here are the super simple steps to take:
Step #1: Click the "The Circle" option on the left-hand menu.
Afterward, choose the "Not Following Back" menu.
Step #2: Circleboom Twitter will instantly provide you with a list of non-followers.
Circleboom Twitter shows how many friends are not following you back and who they are.
What's more, Circleboom Twitter allows you to sort the non-followers by their
Tweet count
Twitter join date
Friend/follower count
Last tweet date
Verification status
This classification helps you get to know more about your non-followers and take more sound actions before deciding to bulk remove users who don't follow you back.
💡
Pro Tip:
If you want to unfollow some of these users but still want to get updates, you can create a Twitter list with Circleboom Twitter and then unfollow them to ameliorate your following/followers ratio. To learn more, please check our blog
"Hide who you follow on Twitter."
You can also watch the following tutorial and see how Circleboom Twitter is used to check non-followers:
Lastly, I'd like to note that you can also use Circleboom Twitter on the go! With Circleboom Twitter's iOS App, it's super easy to check users who do not follow you back.
Now, it's time to move on to other Twitter tools to check non-followers.
Let's go!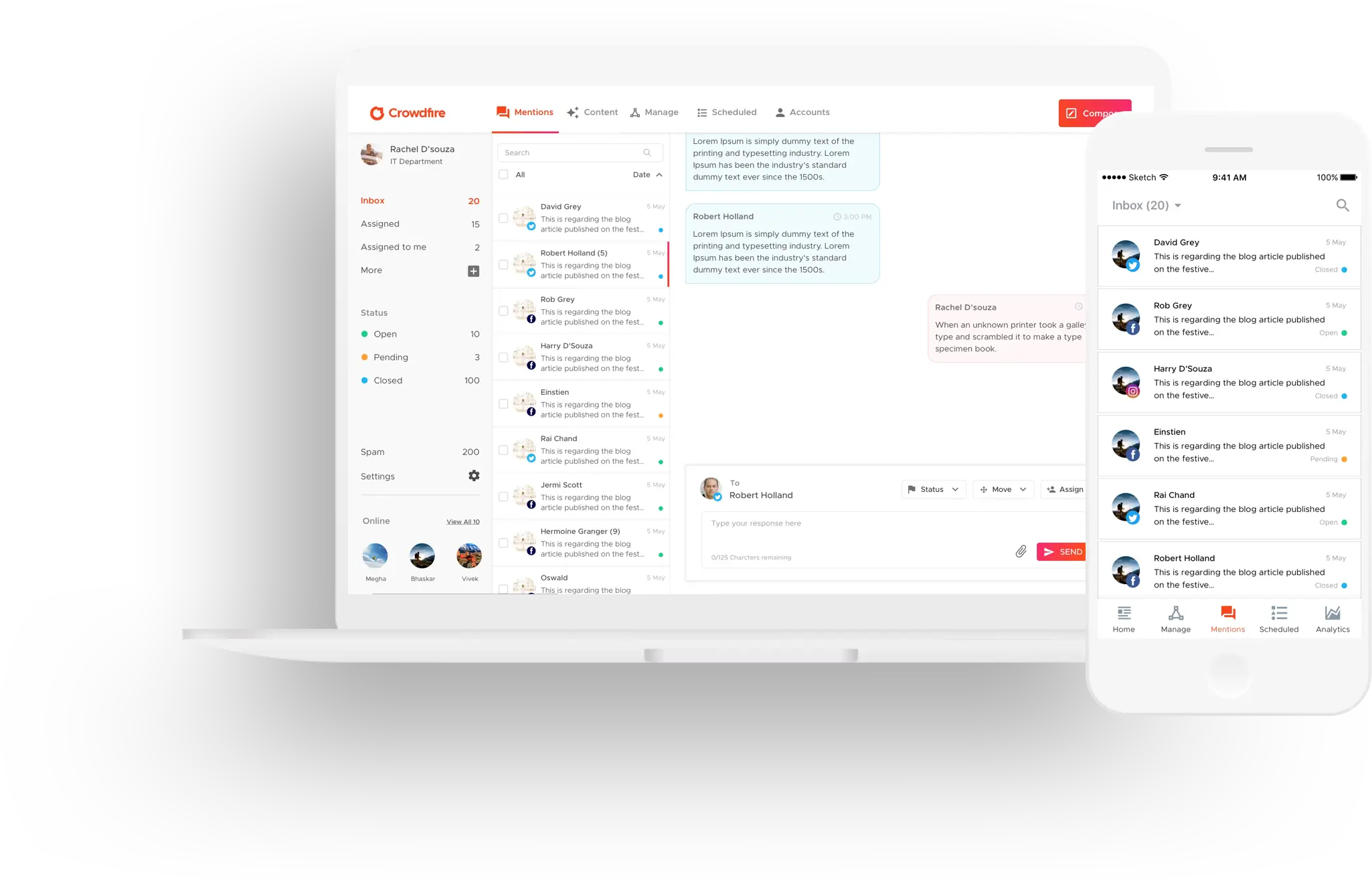 CrowdFire is one of the best Twitter tools to check and unfollow non-followers. Similar to Circleboom Twitter, Crowdfire lets you sort the non-followers by various properties, like the start date of the following.
This date gives you an idea of whether or not non-followers are fake because bot/fake accounts are generally banned by Twitter in a short time. That is, they don't last long.
However, Crowdfire doesn't show you earlier dates than your registration on the app. That is, let's say you started the following someone one year ago, but you joined Crowdfire a few months ago. In this case, Crowdfire doesn't show you the date you started following that specific user.
On the other hand, Circleboom Twitter shows you everything about your followers and non-followers.
Lastly, it's important to mention the limitations of Crowdfire's free plan. It lets you follow or unfollow up to 25 accounts per day. If you want to increase the daily limit, you need to upgrade to a paid subscription.
Tweepi is a niche tool that supports only Twitter. The company claims it carries out highly specific functions with an admirable expertise level. On the other hand, it stands out as a simple and easy-to-use tool on the market.
Tweepi lists non-followers for you to unfollow. Tweepi calls this feature of the tool "Flush." The reason is obvious! The feature flushes the Twitter followers who do not follow you back. Consequently, it frees your account of users that cripple your reputation on Twitter.
Nevertheless, the interface of Tweepi is not appealing whatsoever and doesn't work as fast as Circleboom Twitter or Crowdfire. It's still a functioning and convenient option, though.
It also lets you access data about users and tweets in detail. With Pandas, you can easily print data to Excel, and filtering is quite straightforward. It's also used in market research in that you can get user data like join date, interaction numbers, location, bio, etc.
As the name indicates, Who Unfollowed Me shoots straight to the point and provides you with only two types of information:
Who doesn't follow you back
Who has blocked you
The free plan of the tool allows up to 75,000 followers. This is quite a useful feature for those who want to manage multiple Twitter accounts but don't want to spend a fortune.
However, keep in mind that you don't get a wide range of Twitter management-related features with Who Unfollowed Me.
If you want your Twitter management tool to give you more detailed insights about your followers and Twitter performance, I suggest tools like Circleboom Twitter.
---
TwitNerd has multiple features for making Twitter management as simple as possible. Yet, its focus is on managing other people connected to you. These involve your followers and those you follow (both those who follow back and those that don't).
Frequently Asked Questions (FAQs)
Here are some frequently asked questions about how to see who is not following back on Twitter.
If I follow someone who is not following me back, will he/she get my DM's?
No. If you follow someone who is not following you back, they can't receive your DM's. In a sense, following someone back grants them permission to DM you.
If my Twitter account is private and I follow someone who doesn't follow back, can they see my tweets?
No, they are unable to see your tweets. Since you have a private account, only the followers you have given permission to can see your tweets. The tweets on your timeline cannot be seen by anyone else at all.
La Fin
People sometimes resort to cunning tricks to increase their follower/following ratio and use sending follower requests as bait to lead other users to follow them.
Afterward, they gradually unfollow those who go on to follow them, leaving those accounts empty (follower count-wise).
This is both irritating and harmful for your Twitter journey because it lowers your follower/following ratio and disrupts your notability on the platform.
Therefore, it's important to check who doesn't follow you back and get rid of them as quickly as possible. In doing so, you better have automated tools to help because it's tedious and soul-draining to control your non-followers natively on Twitter.
At this point, I wanted to share the best 5 Twitter tools you can use for checking unfollowers.
Among the tools, Circleboom Twitter outstands the most with its extensive features and user-friendliness. The superb features that Circleboom Twitter offers are:
Ability to check, list, and bulk unfollow non-followers
Follower growth analysis
Suggestions on who to follow on Twitter
And more
Moreover, Circleboom is used and trusted by giant companies like Roche and Netflix. So, you can make sure you're always safe with Circleboom!
---