01
First, log in to the Circleboom Publish.
If you don't have a Circleboom Publish account yet, you can get one in seconds.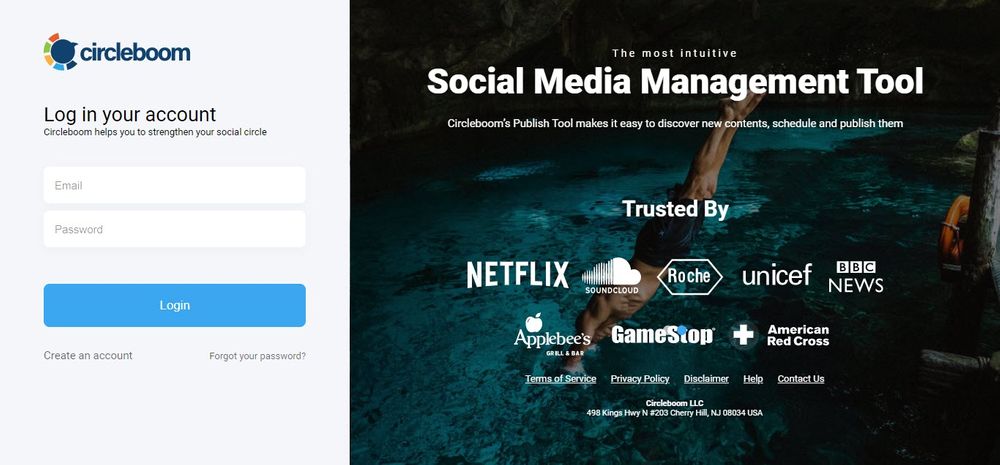 02
The options are shown on Circleboom Publish for different social media channels.
Choose the social media network you would like to create content in social media.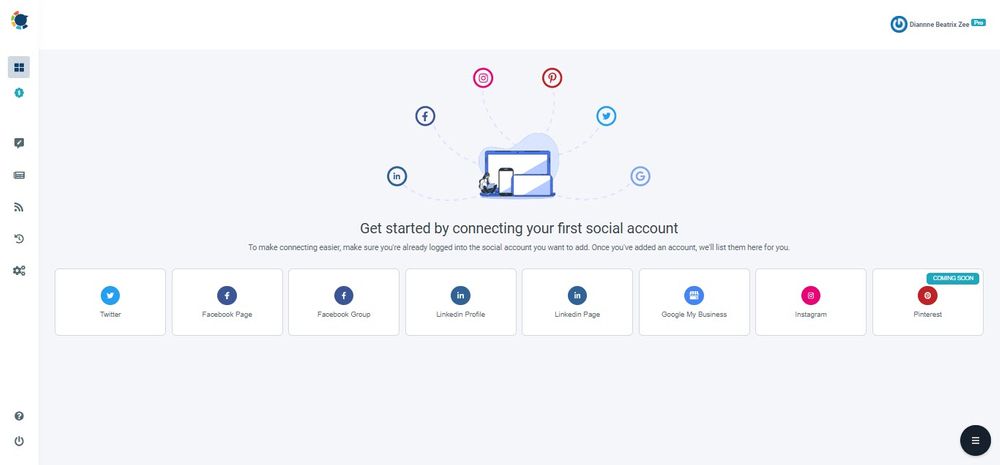 03
On the left-hand menu, click the tab "Create New Post."
You may now take advantage of the social media post design tools of Circleboom Publish
04
Get a social media account to continue when you're asked to select an account.
You can choose between several social platforms that you wish to create graphics for social media.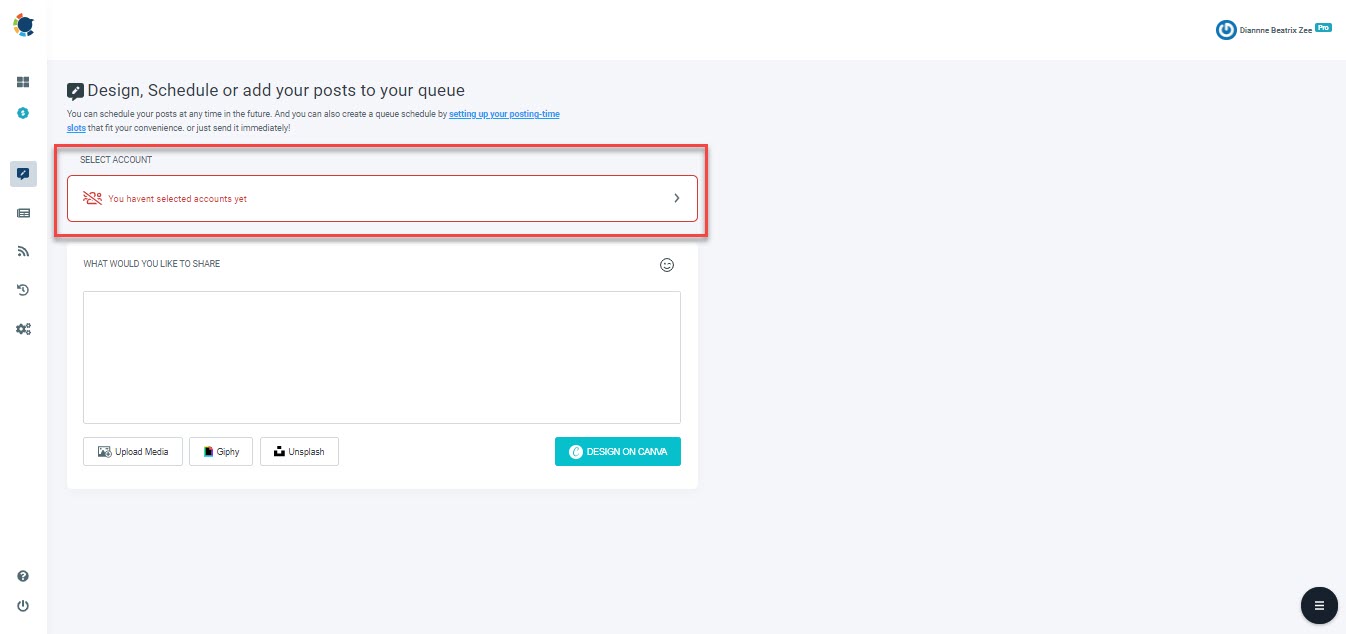 There's going to be a new window. Select the account or accounts for the social platform you wish to design social media posts for.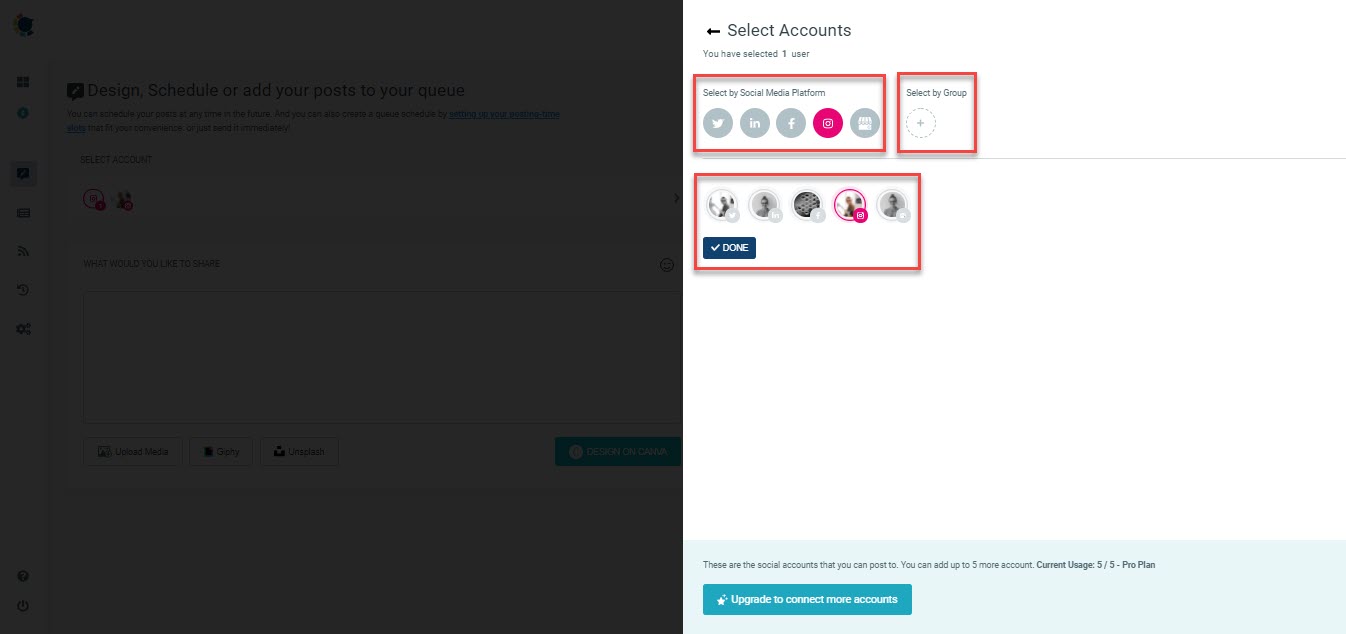 05
Find Circleboom Publish's social media post design tools, Giphy, Unsplash & Canva, on the social media post design dashboard.
If you would like, the "Upload Media" option allows you to upload your photos.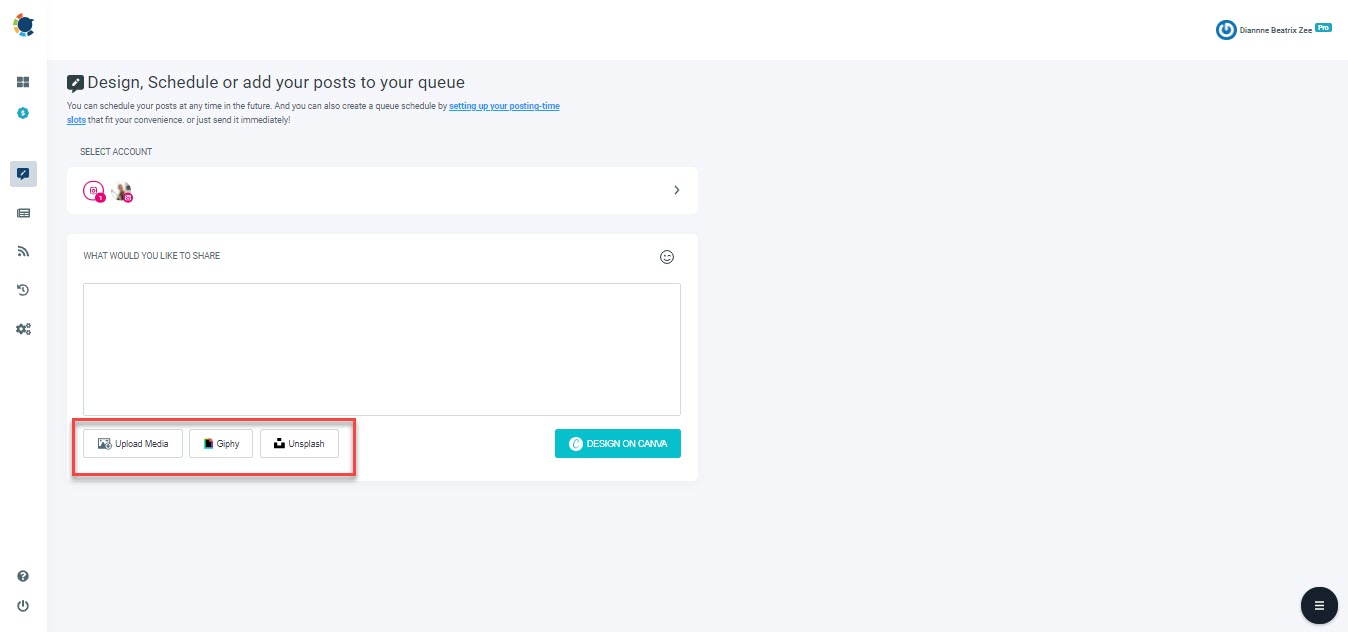 Also, you can take advantage of GIPHY for striking GIFs.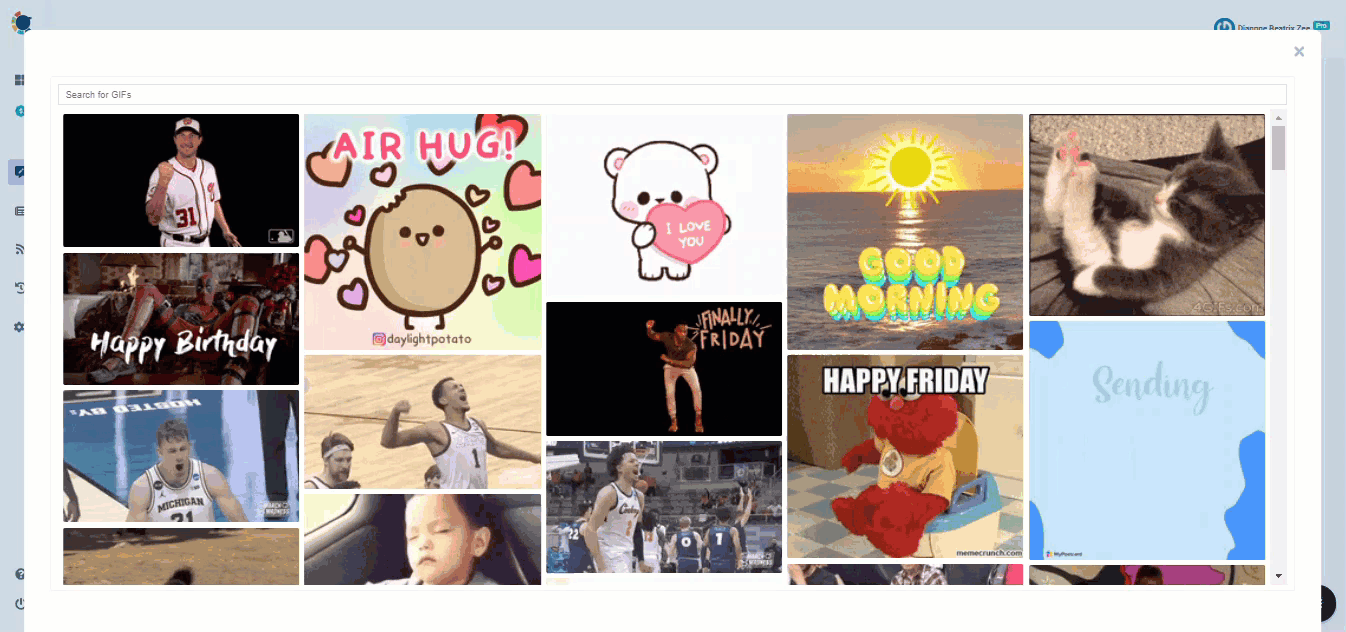 Moreover, you can curate free graphics from Unsplash to use for your social media post design plan!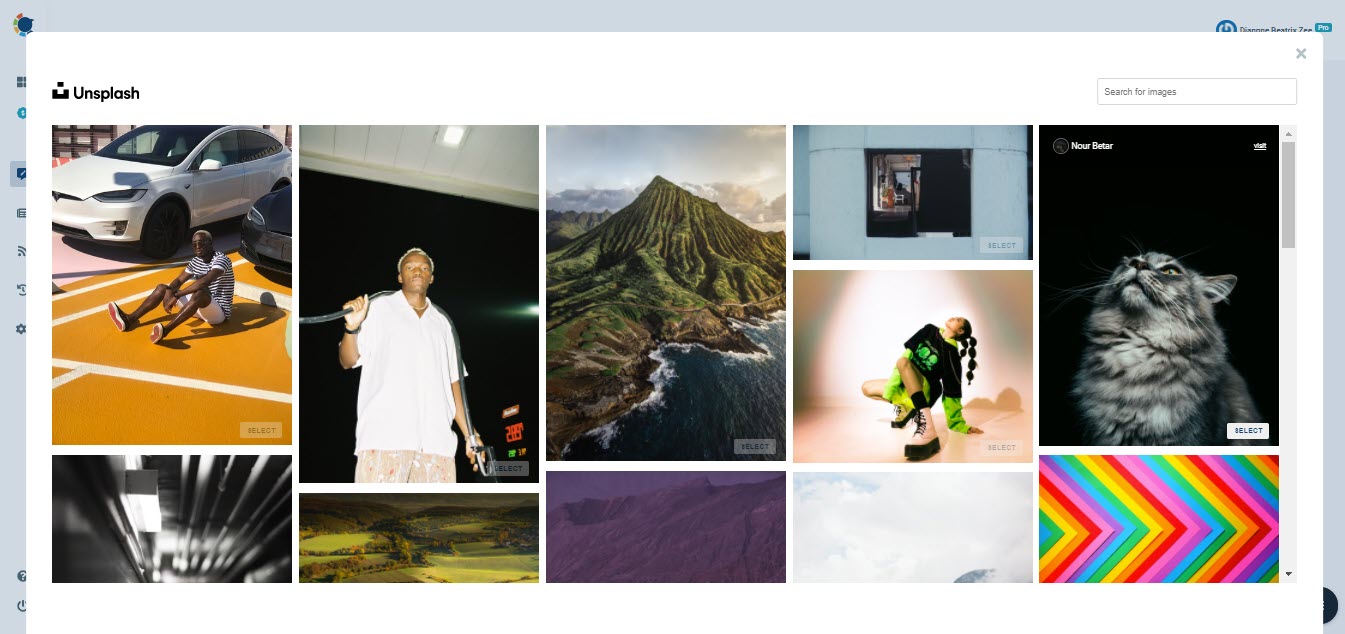 06
We also have Canva! Click on the green button "Design on Canva" to take full benefit of Circleboom Publish's extensive social media post design capabilities.
Click on one of Twitter, Facebook, Instagram and LinkedIn's ready-made templates for social media post design sizes.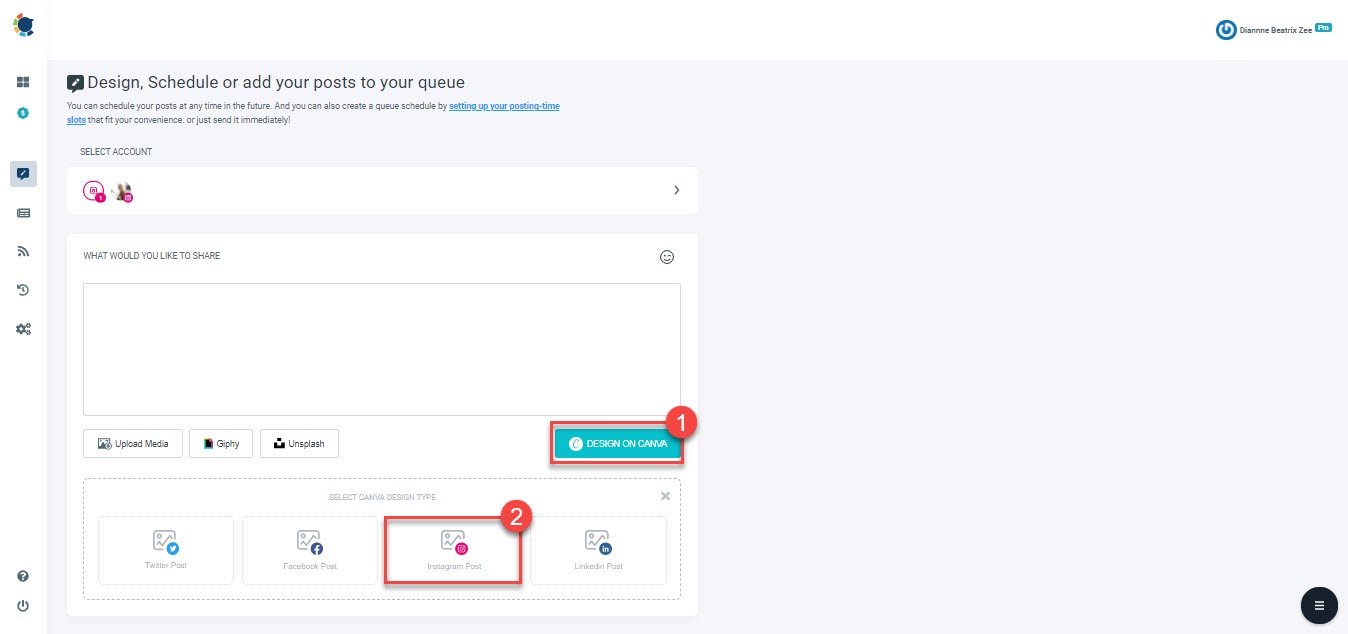 If you don't need to have a detailed chart for social media post design sizes while you are on Circleboom Publish, we have the ultimate cheat sheet for social media image sizes if you would like to check it out!
07
Following login, you will be able to access unlimited features of the Circleboom Canva social media post design tool.
On Circleboom Publish's Canva social media post design tool, you may get lost among hundreds of ready-to-use layouts and effects to boost your social media engagements!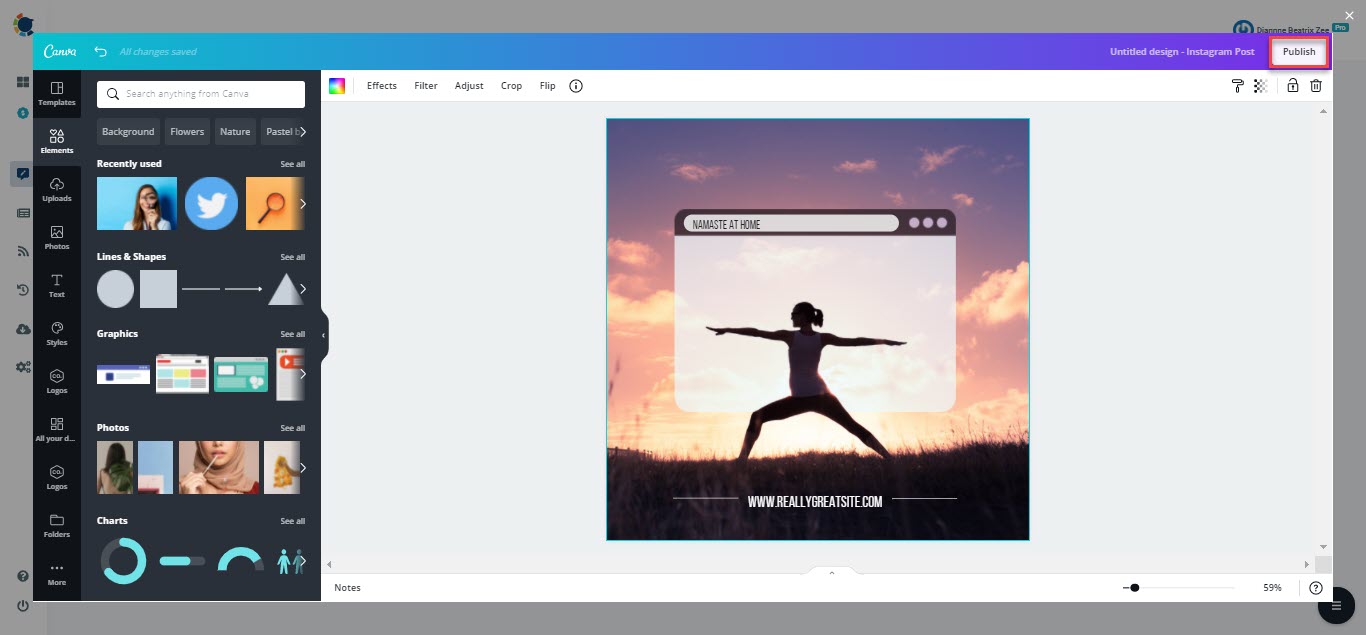 08
Once you've finished creating and designing your material, click the "Publish" button in the top right corner. Finally, you can add your design to the queue, schedule or publish it all at once!
Or you can go to the preview and then click on 'Schedule' for a certain date and time you wish to schedule social media posts. It's simple!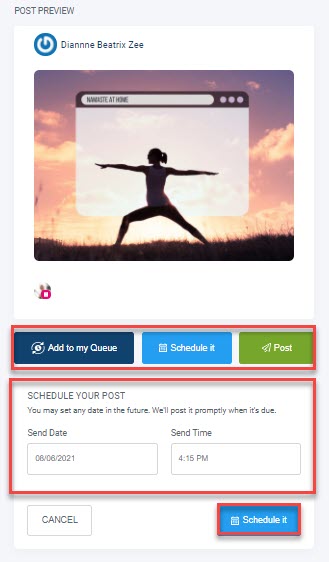 You may also go to the preview and click on 'Schedule' to schedule your post for a specific day and time. It's that easy!
Circleboom's social media management tool lets you curate content automatically on its intuitive social media automation dashboard!
Looking for even further? Circleboom Publish makes your job easier with its Twitter Scheduler, Facebook Post Scheduler, LinkedIn Post Scheduler, Instagram Post Scheduler and Google My Business Scheduler that you can benefit from in one dashboard!
Manage all social media in one place! One dashboard, one effort.
[1] Everyone deserves to use good products. We're committed to keeping our free-tier forever. Enjoy it!