You've ever made a mistake and bought fake followers? Now, don't know how to get rid of them? Well, first you should spot all your fake followers.
No worries. It's quite natural and humane to go for the easy way, even if it is only "seemingly" so. You're not alone, lots of companies, brands, and influencers once took the same way.
The reasons why people or various organizations resort to this strategy are give or take the same.
Influencers do it to get more reputation, while companies want to look more popular and trustworthy before their consumers. The common goal is to get more of what you want from social media.
However, fake followers don't work in the long shot. Sooner than later, the fake accounts either get banned, drop your engagement rates, and ruin your impression on whatever social media platform you're active on.  
When it comes to social media, one of the never-changing rules is "easy come easy go." This is the exact case where you buy fake followers and stuff your account with them.
Don't worry, though. Everything's alright and recoverable as long as you get your mistake and want to make things up.
You're in the right place to find out how to remove fake followers from your Twitter and Instagram accounts. The reason why I want to focus on these two platforms is that they're the most frequently used channels people purchase fake followers.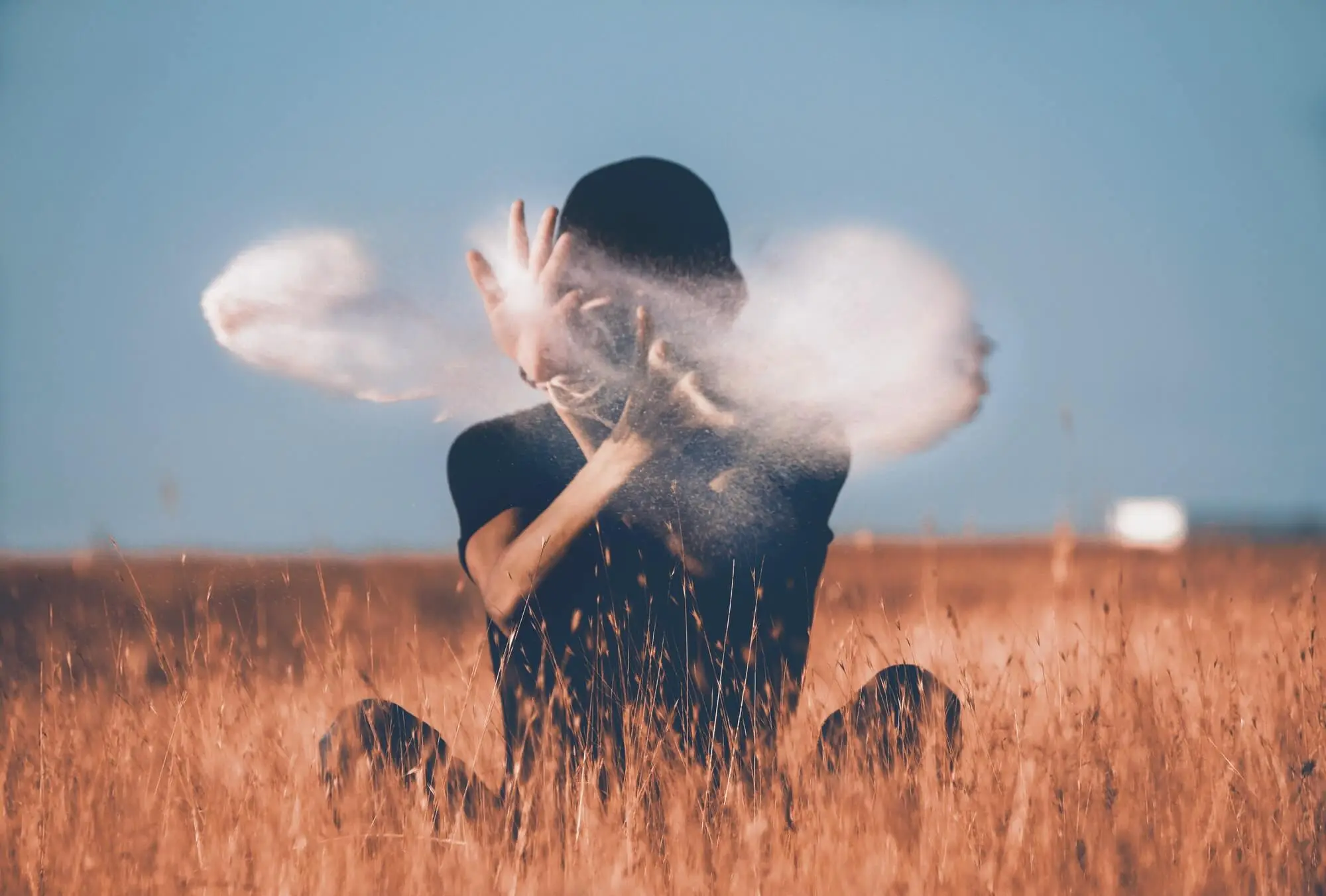 How to remove fake followers on Twitter?
According to a report published in May 2022, around 5% of accounts are "bots." This corresponds to 500 million Twitter users, which is a big deal.
This huge figure might seem too appetizing for all of us and finally, tempt us to buy fake followers with the hope of skyrocketing our follower stats in no time.
Indeed, buying is quite an easy operation. There are tons of suppliers out there. Unfortunately, getting rid of them is not always that simple.
If you don't have a third-party tool like Circleboom Twitter, it may take forever to remove all your fake followers. This is because Twitter doesn't allow you to remove or delete your fake followers in mass.
Get a 10% OFF code to Try Circleboom!
Plus, it's not always easy to detect fake followers on our own. At this point, we may need a professional hand with us.
If you want to learn more about how to detect fake followers on Twitter, here is a detailed article for you:
This means the only way of natively removing fake followers on Twitter is one-by-one. Imagining you have hundreds or even thousands of fake followers to remove, that is nothing but a long nightmare!
But, don't worry everything is as smooth as it gets with Circleboom Twitter. It detects fake, egghead, or spammy followers for you and lists them for you. After that, you're only one click away from getting rid of your fake followers, forever!
How do I remove spambots from my Twitter followers?
Now, it's time to show you how to use this excellent tool to remove your followers altogether.
Fasten your seats, we're moving!
How to remove fake Twitter followers with Circleboom
Here are the super easy steps you can follow to remove your fake Twitter followers with Circleboom without blocking them.
Step 1 – Authenticate your Twitter account by logging into the Circleboom dashboard or create your account if you don't have one yet and join the Circleboom world.
Step 2 – Open up the menu on the left-hand side of Circleboom's Dashboard. Click the "Search" menu on it. It will immediately open up a sub-menu. Click on "All My Followers."
Step 3 – Now select the "Show Fake/Spam Accounts" option in the screenshot below.
Afterward, Circleboom Twitter will list your fake accounts.
Step 4 – Now, you'll see your fake follower list. You can click on the box next to "Name." You'll have all your fake followers selected with that.
All you need is to click on "Remove Selected Followers" and everything is done.  This way, you would stop someone from following you on Twitter.
Lastly, I'd like to remark that you can also find your inactive/overactive, and egghead Twitter followers and remove them in bulk.
If you want to understand in more detail how you can remove your fake followers with Circleboom, here is the tutorial for you:
Lastly, Circleboom is also available in the Apple store. So, you can also enjoy the amazing features of Circleboom Twitter on the go!
Explaining how to utilize Circleboom Twitter for removing fake followers, it's time to pass on Instagram.
Here we go!
How to remove fake followers on Instagram?
The fake follower thing is a real deal on Instagram. Some sources say there are brands whose 30% of followers are fake. So, the platform is infamous for fake accounts.
And tons of Instagram users double suffer from this issue when they bought fake followers. But, it's never been a good idea no matter how tempting it looks to grow your followers in short term.
Buying fake followers on Instagram means:
Your engagement rates will rapidly go down
If you want especially to be an influencer and make money by promoting products of assorted brands, engagement rate precedes follower count.
That is, high numbers of followers mean nothing to digital marketing teams if your engagement rates are low.
You can think of it this way: Let's say you got 1,000 followers and you're regularly getting 200 likes or comments on your posts. This corresponds to a 20% engagement rate.
Adding another 1,000 followers to your account, you'll have 2,000 followers in total. Even though it seems something lucrative or positive, people generally overlook the fact that these purchased followers won't engage with you.
So, your new engagement rate will be 200/2,000. That is 10%. As you see, your engagement rate halved in seconds, which is catastrophic!
Buying followers comes with spam floods on your DMs
Keep in mind that bot accounts have been developed to make money by getting people to click through to sites that require credit card sign-ups, dodgy app downloads, etc.
Once buying fake followers, your DMs will be full of bot messages that try to trick you. It's really annoying even if you don't fall for them.
You may think that we already know what kind of troubles come with buying fake followers. Why bother yourself explaining all this stuff?
That is because I wanted to make sure that you see the problems you'll keep having unless you get rid of your purchased fake followers.
It's now to time what tools you can use to get rid of fake Instagram followers.
As in Twitter, there are two ways of removing fake followers on Instagram. The first way is the hard one.
You need to identify your fake bought on your own and then manually remove them from the list of your followers.
In case you bought hundreds or even thousands of fake followers, manual removal is nothing but slow-motion torture!
Yet, if you still want to see how you can remove your fake followers natively on Instagram, here you go.
How to remove fake followers natively on Instagram
Step 1 – Go to your profile and click on your followers.
Step 2 – Once prompted to your follower list, select the follower account you want to remove.  
Step 3 – As the last step, click on the "three-dot" icon and select "Remove follower."
As mentioned previously, if you got lots of fake followers to remove, you need to repeat this process over and over until you run out of all your fake & bought followers.
Useful tools to remove fake followers on Instagram
There are various third-party tools you can use to remove fake followers in mass. They automate this boring process and handle the problem for you.
The tools I recommend as Instagram unfollowing tools are as below:
Unfollow Users app (available on both Android and iOS)
2. Profile Chief Insta (available for Android devices)
3. AiGrow (available for Android devices)
4. Unfollowers & Followers Track (available for iOS devices)
5. Followers & Unfollowers (available for Android devices)
All in All
Every one of us must have bought or at least thought of buying fake followers at some point.
At first, the idea of effortlessly growing your follower count seems too appealing. However, the bitter truth surfaces sooner or later.
Over time, your engagement rates, along with your reputation and ranking sink down.
Knowing that so many people fell for this trap and are looking for a way to get out, I wanted to write this article.
Throughout the article, I explained the dangers of buying fake followers on Twitter and Instagram (because they are hotspots of fake followers).  
Afterward, I mentioned how tedious it's to manually detect & remove your followers on both Twitter and Instagram.
Instead, I recommend you to use Circleboom Twitter if you want to remove your fake & bought followers in a few seconds.
Circleboom Twitter rapidly spots your fake followers and lists them for you to delete at once.
It also allows you to sort your followers by their different characteristics, like their verification status and activity levels. So, it's a super practical and comprehensive tool to clean your Twitter account.
Currently, Circleboom is used and trusted by many professionals like Netflix and L'oreal. So, you can feel totally safe with Circleboom.
Related:
Are you followed by many inactive Twitter accounts! Let's remove all inactive followers at once!
Do you need to remove all your followers from iPhone? Let's look at our detailed article:
---