You can discover multi-purposed uses of Twitter. Many people visit this microblogging website or application to look at what others say, check the recent news and reports, and share content on their profiles.
Therefore, this public platform can be used in many ways. Some may want to post what they like to eat for lunch, review a newly purchased product, or give information on a specific topic.
All the entries or Tweets constitute data that can be studied in various fields like academia, marketing, policy-making, etc. Even new academic approaches, Netnography and Digital Ethnography focus on the online community.
Again, for the economic area, Twitter has become a place in which much research can be conducted for marketing goals.  
Twitter presents three main actions you can take for the sake of research. One is to hear conversations about the thing you are interested in, i.e. ,your business. The other is to look for past data on your audience. Thirdly, you can learn new trends to move in the current state.
You can find certain Twitter users who are interested in topics you are creating products and services. But how? You need to search in their tweets, bios, profiles, etc. Does it sound impossible, right?
It is not! Circleboom Twitter allows users to conduct a Smart Search on Twitter and find accounts that are tweeting on specific topics.  You can track keywords and hashtags and filter your search results by location, language, date, follower number, and other parameters.
For more details on how to search Twitter accounts, you can read our detailed article here:
Twitter as a market research tool
Twitter can present enormous data for businesses through its Application Programming Interfaces (API). Twitter explains the functions of Twitter API:
used to programmatically retrieve and analyze Twitter data, as well as build for the conversation on Twitter.
Twitter API has been improved to allow developers and academic researchers to have the access needed to the entries and public conversations on Twitter. Lately, there has been a new version of it: Twitter API V2.
Twitter API V2 has novel and contemporary qualities. New endpoints, new and comprehensive data objects, new parameters, advanced metrics, etc., are some of the features in the Twitter API V2.
The other aspect of API is related to the partner applications of Twitter. If there are changes in the policy of Twitter, API will notify the partner applications in advance.
Circleboom Twitter is also a partner developer of Twitter.
Why is Twitter Good for Marketing
Twitter is very lucrative for marketing because users have some advantages on the platform. They are;
Person-to-Person Communication: A market researcher can ask a question to their followers easily on Twitter. You can receive feedback in a few seconds. Twitter removes the obstacles that prevented you from having low-key, personal conversations with your market.
Stream of Conscious Observation: The simplicity and fluidity of Twitter are what make it so beautiful. You can gain a deeper grasp of customer attitudes and opinions through this socially natural observation in an entirely unfiltered approach. It is estimated that over 500 million tweets are sent per day. You can keep an eye on customer satisfaction and use that information to guide your qualitative brand equity analysis.
Extending the Scope of Your Market Search: The globe is using social media on the go and at an exponentially expanding rate. Mobile devices are used in 66 percent of user-generated tweets mentioning brands. Customers talk about you all the time. It's your responsibility to prepare yourself to listen.
Find Hidden Consumer Insights: You can learn what you don't know. Failure to take into account issues that they were unaware of might always lead to an organization's demise. Twitter's direct messaging system allows you to hear directly from customers, which enhances your ability to respond to their needs.
Learn Your Customers' Social Media Lingo: One of the worst mistakes a business can make is to assume that their clients already know how to communicate with them. Each social media network has its own voice and vocabulary in this space. To promote a successful relationship, it is in the best interest of the brand to figure out how to speak the customer's language.
A group of researchers conducted a study on 2017 to find out how effective Twitter and tweeting are as a marketing tool to create product demand. You can download the study below and find really great insights and statistics showing that Twitter can expand your audience through correct marketing on the platform.
Circleboom Twitter as a market research tool
One of the core things that makes Twitter a data pool to be used in market research is to extract and canalize data. API does the work of connection between applications.
Circleboom is remarkable for its social media management tool services. It has been nominated as a high performer software of winter 2022 in G2.
Circleboom Twitter is the product focusing on actions and networks on Twitter. You can expand the capacity of Twitter as a market research tool with this external application.
Circleboom Twitter for market research
As seen, Twitter is used to do market research. Twitter itself mentions that monitoring what people say, discovering new chances, and visiting data in the past are the ways to do this research.
Apart from Twitter's built-in search mechanisms, Cirleboom Twitter can meet your business needs.
Circleboom Twitter serves you with four main features: Search Tool, The Circle, User Analytics, and My Tweets Tool.
The Search tool allows Circleboom Twitter users to investigate up to 10.000 of their Twitter followers. If you want to see the ones who follow you but you do not follow them back, there is a feature showing precisely this. Moreover, you can search the network of the other Twitter accounts.
If you want to search a keyword, user bios, tweets, etc., you can use the feature, "smart search" under the Search tool. Similarly, you can do a live search to find specific keywords present at the moment.
Step #1: Log in to your Circleboom Twitter account.
You can enter your email address and password.
Step #2: Navigate to the Search tool in the sidebar.
There are sub-sections under Search like All My Followers, Needs Attention, Account Search, Smart Search, Live Search, and Blacklist.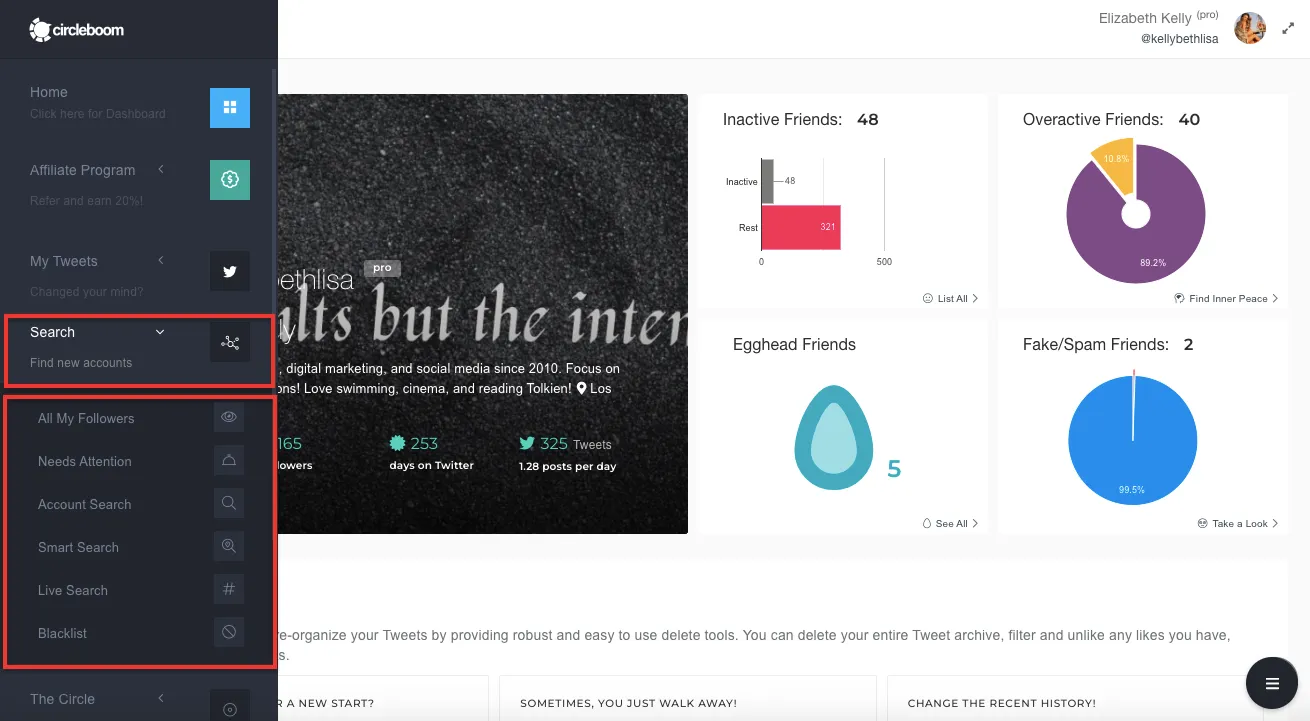 For instance, if you want to browse targeted keywords, you can click on the "Smart Search."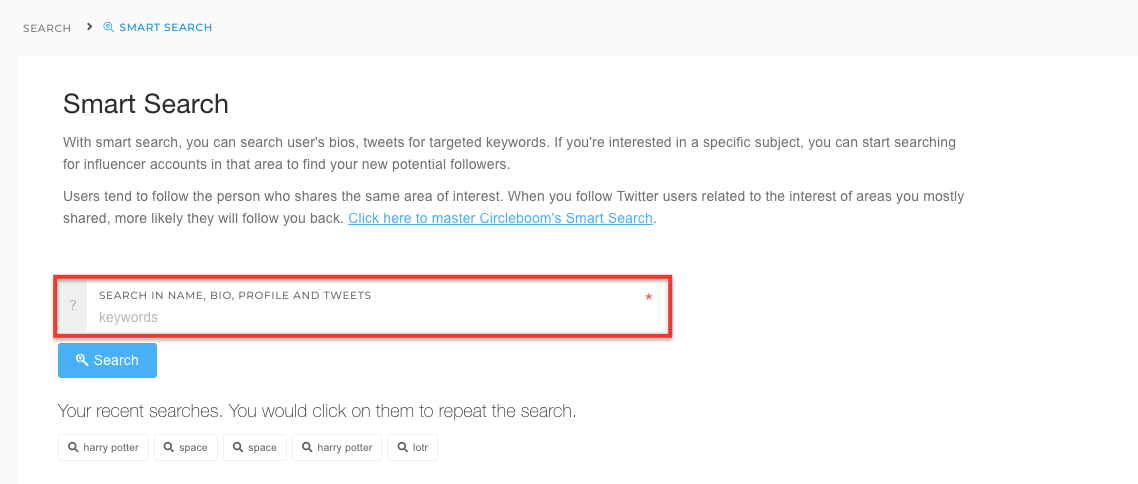 There are helpful filters through which you can narrow your search. Language, location, Twitter join date, and the number of tweets or friends/followers are the categories helping the quest to be more specific.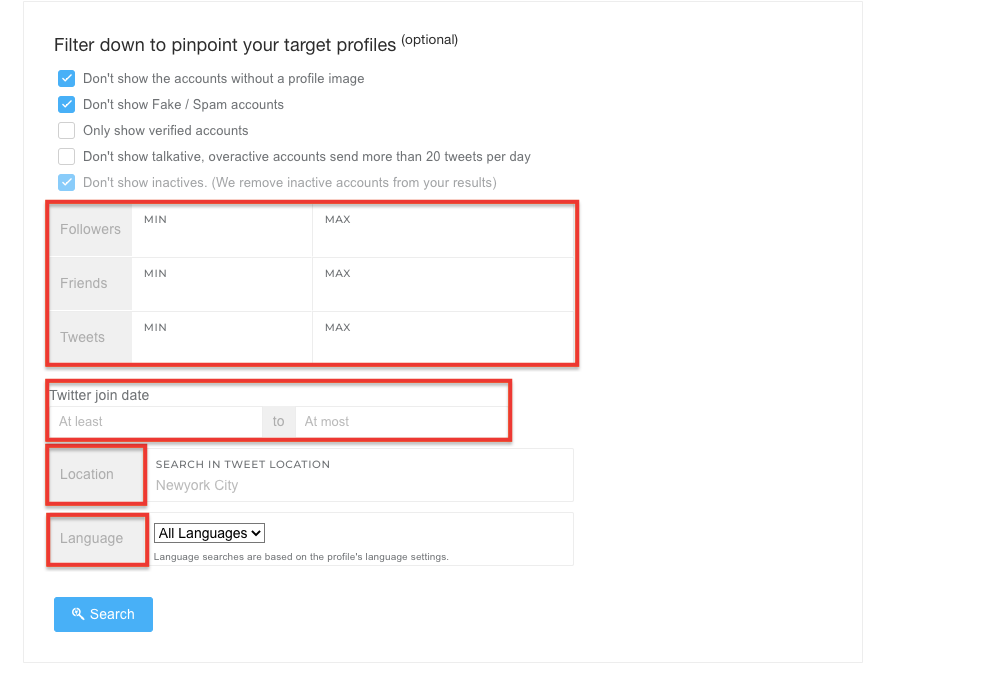 Circleboom Twitter is also available on iOS. You can download its iOS app on your iPhone and take your Twitter marketing assistance wherever you are!
The Circle tool is more about your network on Twitter. Under the Circle, features are Not Following Back, Filter by Language, Fake / Spam, Inactive, Overactive, Eggheads, All Your Friends, and White List.
Get a 10% OFF code to Try Circleboom!
Step #1: After logging in to your Circleboom Twitter account, you can find The Circle in the sidebar.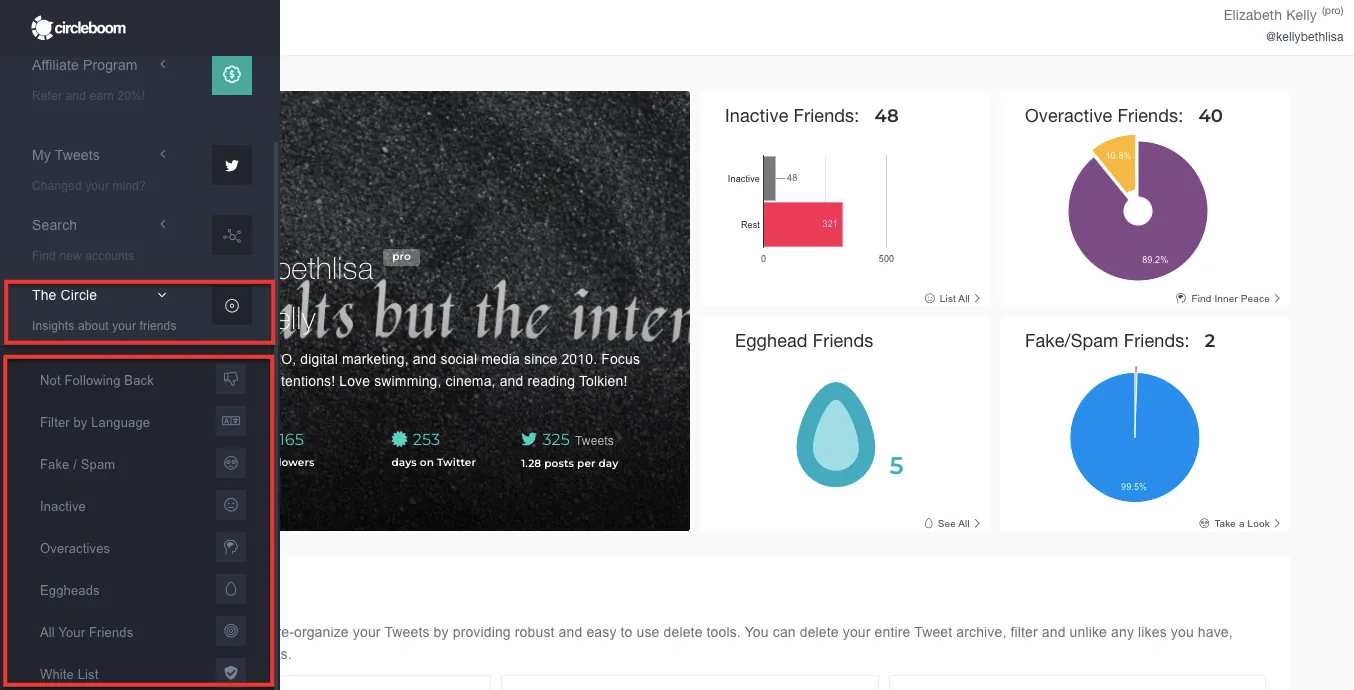 Knowing your network is one of the fundamental points of building a digital marketing strategy. When you become aware of who is interested in your Twitter account, your actions will be more goal-oriented.
For instance, you may want to see the list of your inactive friends. After analyzing which Twitter accounts you are following from your company's Twitter account and which are not active Twitter users, you can balance your network.
Step #2: You can click on the "Inactive" section to find your followers who are not active Twitter users.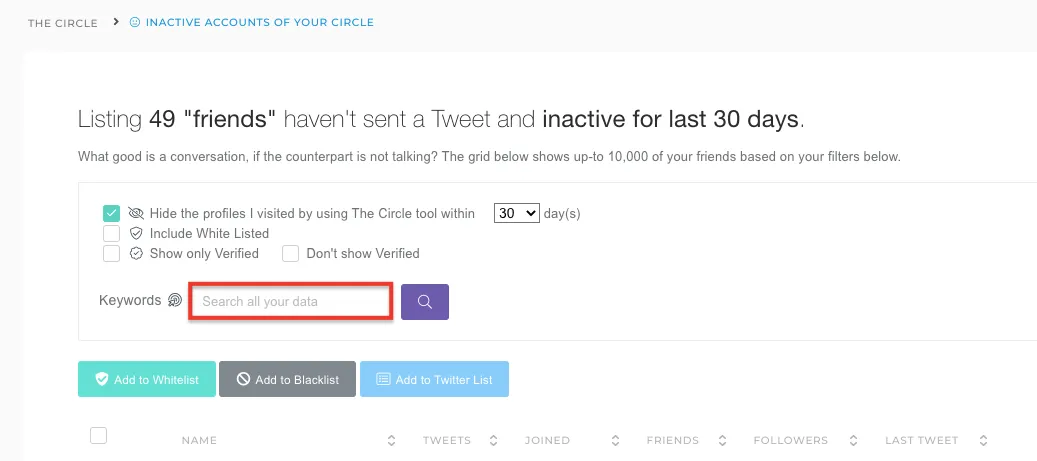 You can watch video instruction below.
Another Twitter management tool you can benefit from while using Twitter as a market research tool is User Analytics. This tool contains nine different features: Followers Growth, Follower Characteristics, Friends Growth, Friend Characteristics, Language Stats, Genders Stats, Tweet Stats, Best Time to Tweet, and Interest Cloud.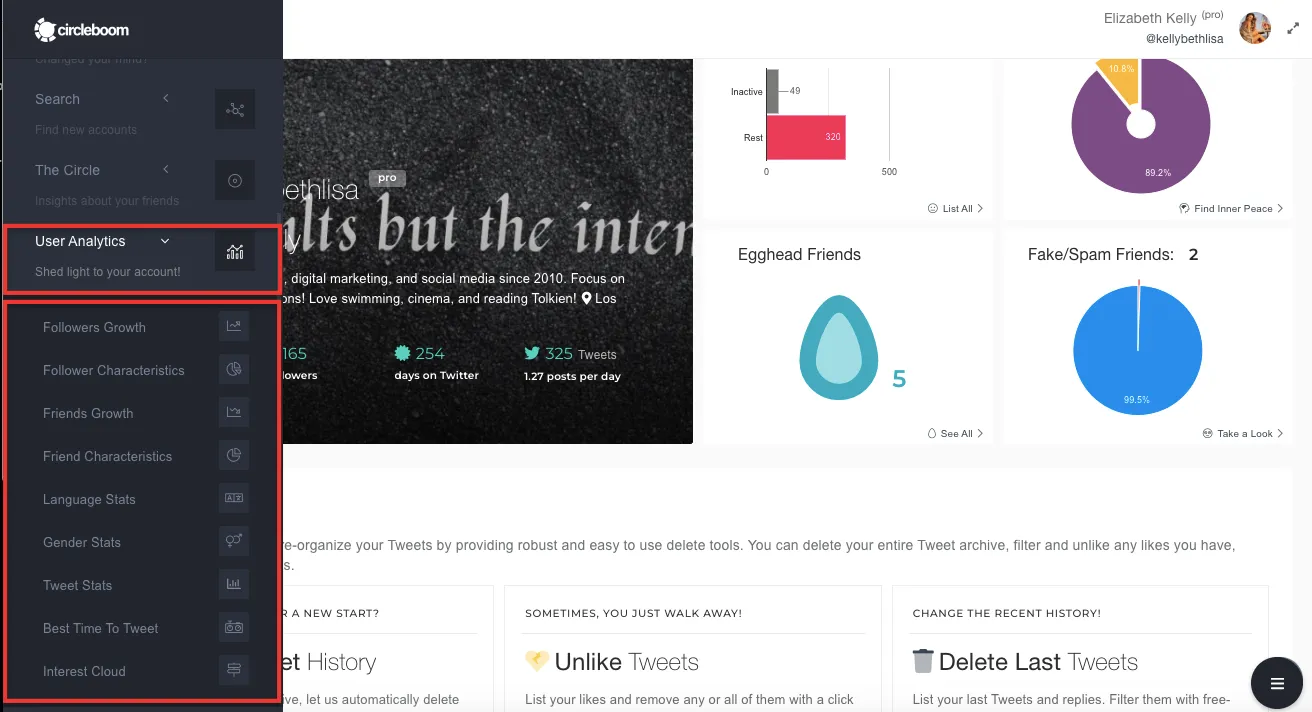 Followers Growth indicates the figures for the number of Twitter accounts following you according to period. Similarly, Friends Growth is about the number of Twitter accounts your Twitter account follows in time.
Looking at the time when people begin to follow your company's Twitter account can show a relationship between the actions you take and the responses of Twitter users.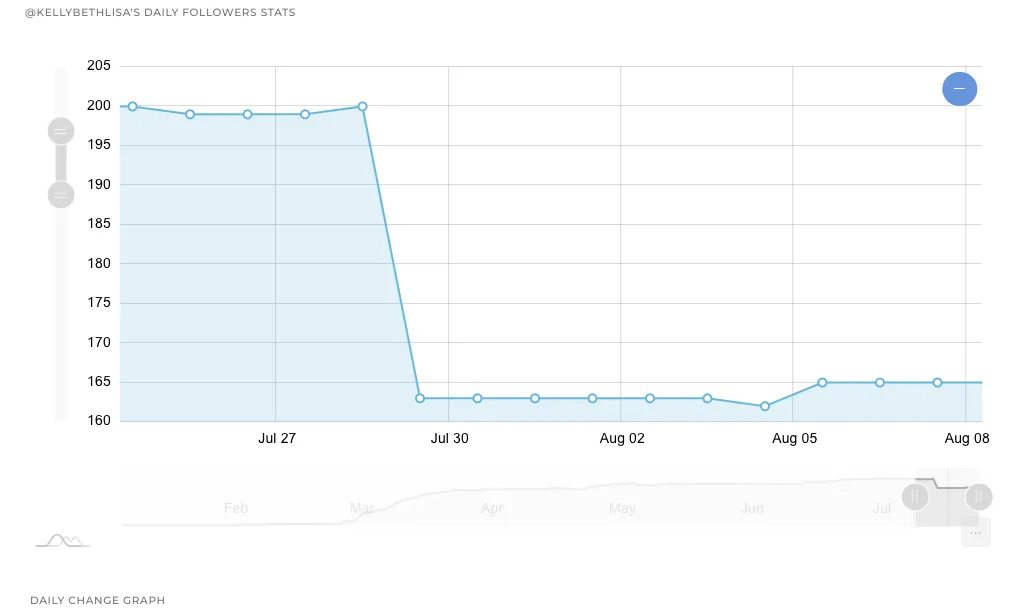 Moreover, you can simply get insight into the qualities of your followers.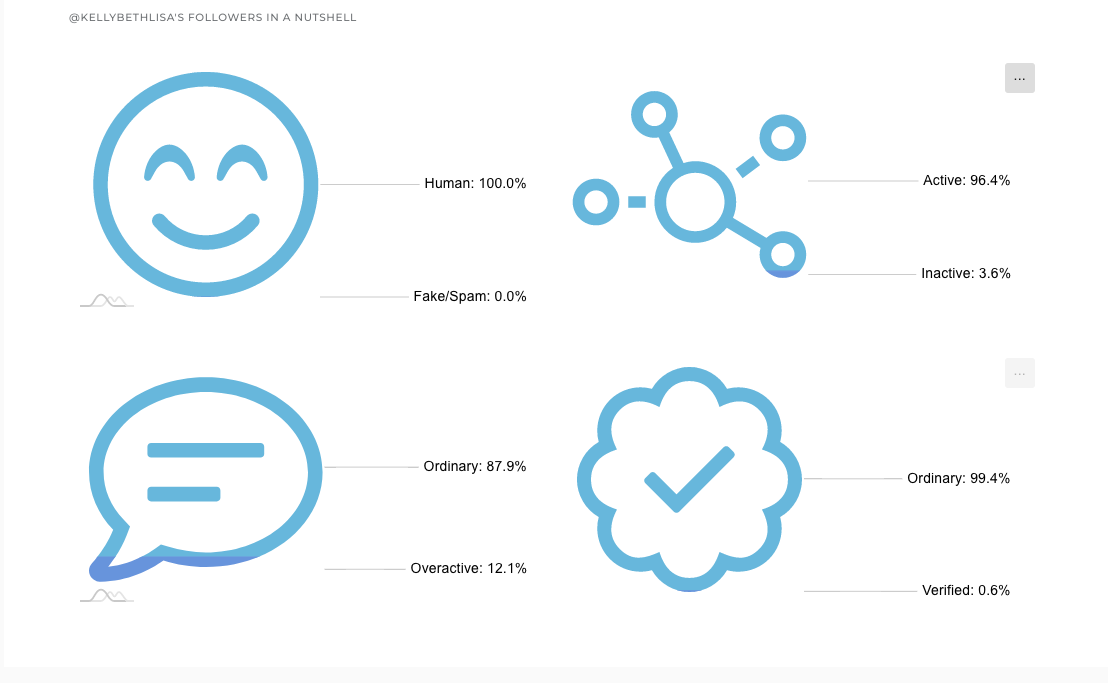 In addition to whether your followers are human, fake, active/inactive, overactive, or verified, you can look at the gender and language distributions.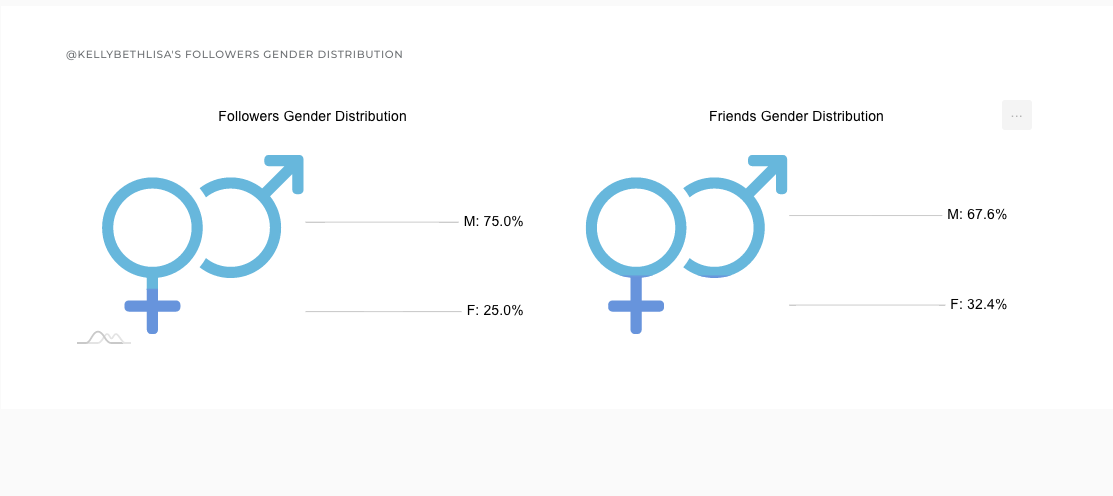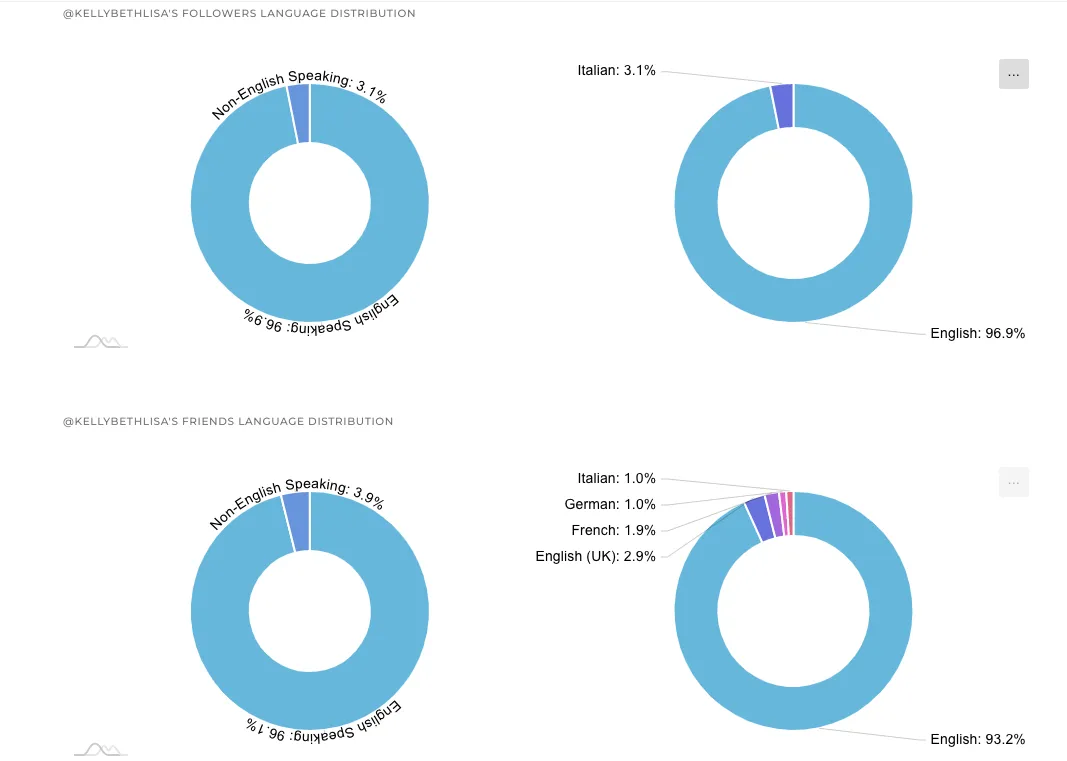 Lastly, there is the Interest Cloud feature, which helps monitor what people speak on Twitter. You can reach the keywords emerging from the interests of both the accounts that are following yours and that you follow. Paying attention to this may be significant since your company would want to trace the new topics and trends on Twitter, where the public conversation is so dynamic.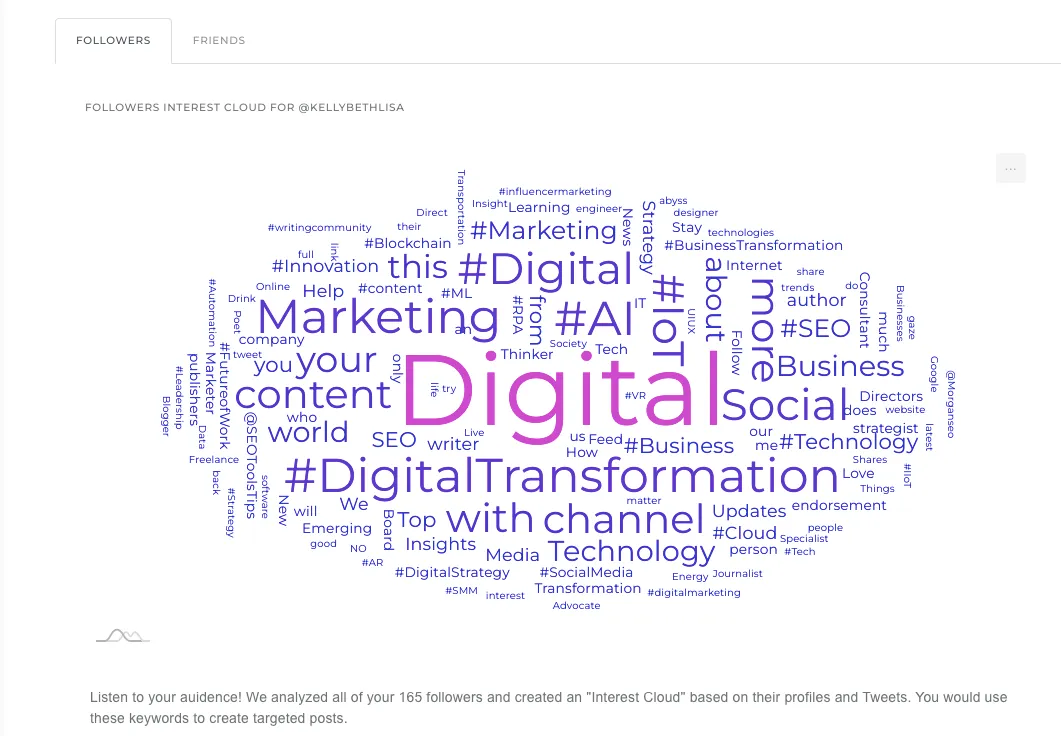 The video instruction is below.
You can do market research pertaining to your business and sector via using Twitter with these external tools. You can detect your consumers and targeted audience while analyzing the changes that happened throughout the periods. As Twitter suggests, you would gain both the historical data and listen to the recent conversations.
Additionally, you can get the optimum time to post on Twitter. Best Time to Tweet feature can show information about your Twitter timeline.
You can watch the video below to look at steps.
Best Tips for Twitter Marketing
Your brand may benefit the most from Twitter by developing an efficient and effective Twitter marketing plan. The only thing left to do is to involve the audience with your brand's content by setting appropriate media objectives. I've assembled the best tips for developing an effective Twitter marketing plan.
#1 Gaining Useful Customer Insights
With Twitter, you can have three times more insights and feedback than brands without Twitter customer assistance. Twitter can help a company get helpful customer information. To gain their comments and provide your visitors and clients with professional services and interactions, you should try out hashtag campaigns and keep an eye on the data. Keep tabs on how the audience reacts to your tweets and what they have to say about you.
#2 Increase Brand Awareness and Personality
Twitter is a risk-free platform for marketers where a company may interact with its audience and use its own voice and style. In all honesty, Twitter is the most powerful channel for building brand awareness and personality. Using social media marketing tools, you can start a dialogue with your audience using Twitter and automate Tweets.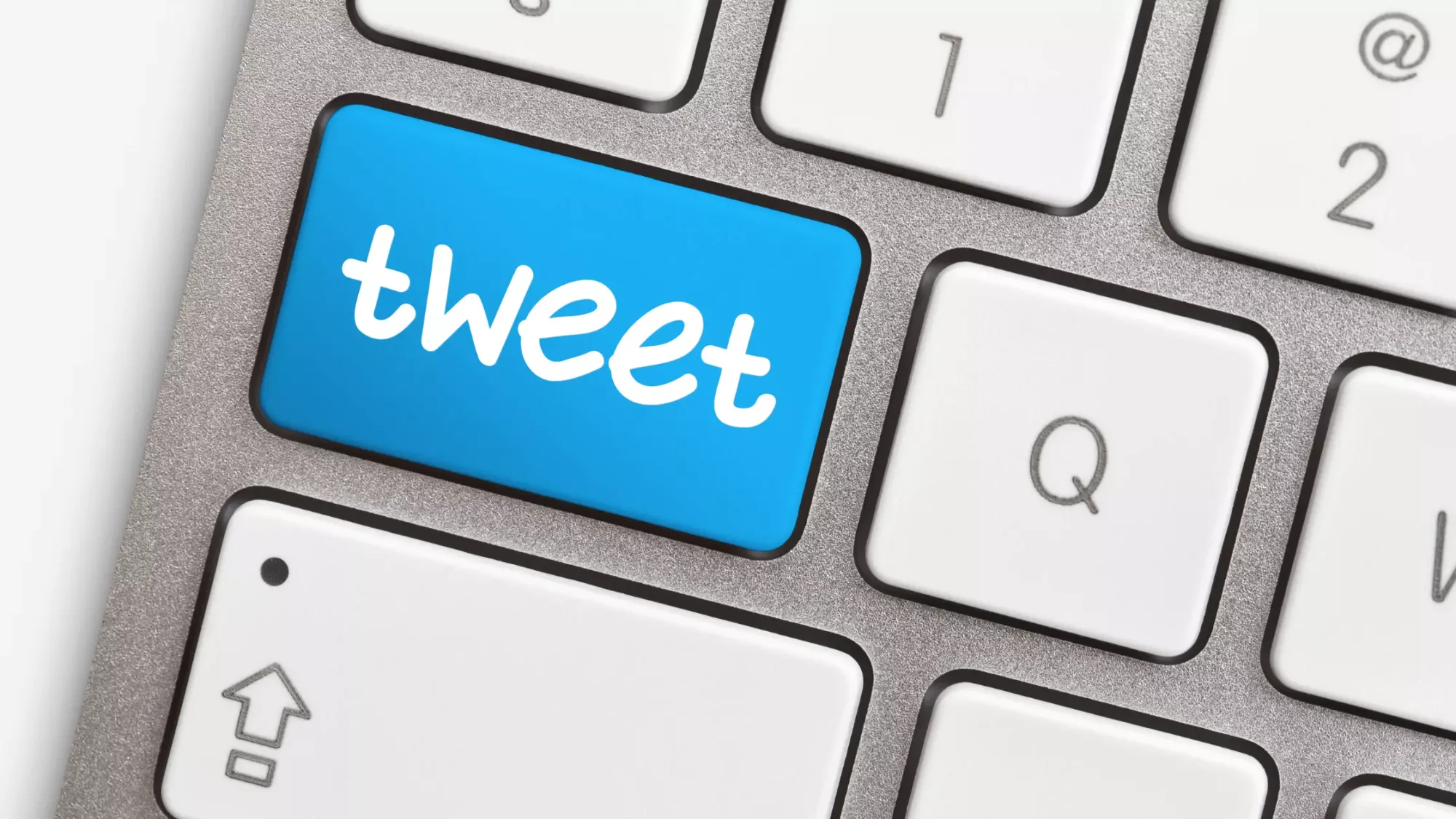 #3 Obtain Customer Support and Feedback
The brands that are well-liked by the audience have recognized the value of Twitter marketing and regard it as an essential marketing channel. Businesses may now communicate with their clients much more quickly, thanks to Twitter. They can gather input in this way to enhance their offerings and offer prompt customer assistance.
#4 Boost Your Brand Community
The simplicity of discussion that could strengthen your brand community is one of the main advantages of using Twitter for your business. Brands can use Twitter's social media strategy for further business development and work on their marketing to interact with their community and develop a large, devoted following. Twitter has been immensely helpful for businesses in this way and is bringing people together for a similar interest!
#5 Understanding the Twitter Voice of Your Brand
When discussing how to promote a brand on Twitter, we need to understand how the company should use its "Twitter voice." Setting up a clear, coordinated brand voice is crucial to setting the tone for your overall Twitter approach. The marketing voice you use on Twitter needs to be dynamic, distinctive, and capable of communicating your brand's message.
#6 Utilize the Automation Tools
It's time to start managing your social media accounts and posting to Twitter using the appropriate automation and scheduling tools. Using Circleboom Publish to schedule the tweets is another technique to come up with a successful Twitter strategy. From one colorful dashboard, you can manage your Twitter company profile and schedule tweets for the future. Check out our fantastic guide on Twitter tweet scheduling.
#7 Create Dialog and Participate in Twitter Chats
Conversations and interaction with the intended audience are the main goals of Twitter's marketing strategy. Brands should concentrate on producing a balanced mix of Twitter replies, organic tweets, retweets, videos, and Twitter Ads. Participating in Twitter chats is another way to increase your following. Respond to questions in the chats as soon as possible, and develop your account.
#8 Get Twitter Verified and Concentrate on Increasing Your Follower Count
One thing to keep in mind when creating your Twitter marketing strategy is that you should put emphasis on increasing your following base. Additionally, you may demonstrate that you are a reliable and verified business partner on Twitter by applying for verification of your Twitter company account and receiving the blue tick. Checking the performance of rivals is also vital to succeed in your Twitter strategy in this field.
In addition to coming up with a successful marketing plan, I've produced a list of the top Twitter marketing strategies that could aid your company in increasing audience exposure. Take a look at these recommended techniques.
Keep your brand's message brief and to the point.
One or two hashtags should be allowed per tweet, at most.
Add up call-to-action in your tweets.
Don't use photographs with a lot of text.
For dialogue-heavy videos, use captions.
Make a content theme using various hashtags for each week.
Using keywords and hashtags, keep track of the oblique mentions of your businesses.
On Circleboom, we continuously increase our follower numbers by following these rules. The key here is posting regularly. We post 20 tweets at least every day and 100+ new followers we gain each week.
You can find it hard to spend time daily on this operation, and you are right!  Use Circleboom Publish's Twitter Scheduler and batch all your tweets for the week in one sitting.
Circleboom Publish
Create, design, publish, schedule, and automate Twitter, Facebook, Instagram, Pinterest, LinkedIn, and Google Business Profile posts.
Try Circleboom Publish
Another way to attract Twitter users and drive traffic to your business is using Twitter threads. By creating informational, helpful, and valuable threads on Twitter, you can make visitors spend more time on your posts and increase the visibility of your content.
Again Circleboom can help you here! You can make and schedule Twitter threads on Circleboom Publish. To find out more, you can check our detailed guide here:
#9 Create Polls to Engage Your Business's Followers
Making polls can help your company communicate with its customers in new and exciting ways. People enjoy responding to polls and expressing their opinions and ideas to businesses. People would want to communicate with the company if you conducted these surveys since it would increase activity on your Twitter profile.
To Conclude
Sometimes social media platforms are not imagined as research tools at first sight. However, they involve an enormous number of users, and the circulation of actions is so fast. This situation makes these platforms huge data pools to be used for research. From market to academia, data on Twitter is investigated and analyzed for various purposes.
Twitter as a market research tool can work to hear which people are interested in and what they talk about. Circleboom Twitter enables its users to access many figures and lists, which makes market research easy and comprehensive.
---